Blackpink's 'Ddu-du Ddu-du' MV becomes their most viewed video with 1.7 billion views
Blackpink's YouTube channel has surpassed 65.2 million subscribers, making them YouTube's most subscribed music artist Blackpink records a new high with more than 1 billion views on 'Ddu-du Ddu-du' music video (@blackpinkofficial/Instagram)
With every new day, Blackpink is reaching a new high as one of the most successful girl groups in K-pop. The past few weeks have been very entertaining for fans of Blackpink's Lisa since with the release of her first solo album 'Lalisa' she broke many records. In fact, 'Lalisa' has made Lisa one of the most successful solo artists of the time.
On September 10, it was announced that Blackpink's YouTube channel has surpassed 65.2 million subscribers, making them YouTube's most subscribed music artist. According to YG Entertainment, music video of Blackpink's hit track 'Ddu-du Ddu-du' that was released in June, 2018, has surpassed 1.7 billion views on YouTube. With this, the song has become Blackpink's first music video to do so.
RELATED ARTICLES
Blackpink made UN Sustainable Development Goals advocates after BTS set to address UN
Blackpink becomes No 1 subscribed YouTube artist as Lisa's 'Lalisa' sweeps charts
'Ddu-du Ddu-du' was released 3 years ago
Even after three years since its release, the song is still one of the most popular songs across the K-pop world. 'Ddu-du Ddu-du' was the title track of Blackpink's second mini-album 'Square Up.' The album contained four tracks, including tracks like 'Forever Young', 'Really' and 'See U Later.' The physical release of the album has a hidden fifth track 'As If It's Your Last'.
With its release, 'Square Up' debuted at the top spot of the Gaon Albums Chart while 'Ddu-du Ddu-du' won the group many awards, internationally as well as locally, and also many music show wins in the years 2018-2019. The song has a standout point which is its easy-going choreography and addictive chorus.
Soon after its release, 'Ddu-du Ddu-du' ranked at the #40 and #55 spots on the US Billboard 200 and Hot 100 charts, respectively. The domestic hits of the song gave the group its "Perfect All Kill" by getting highest ranking in K-pop girl group history at the time. In addition, Spotify reported that the song has surpassed 500 million streams on the platform.
Other Blackpink songs that have recorded a large number of views on YouTube are 'Kill This Love' with 1.3 billion views, 'Boombayah' with 1.2 billion views, and 'As if it were your last' with 1 billion views, making their total number of views to 30 billion on the platform. Adding to Blackpink's success, Lisa's title song from her solo debut 'Lalisa' recorded 73.6 million views within 24 hours of its release and more than 100 million views in two days.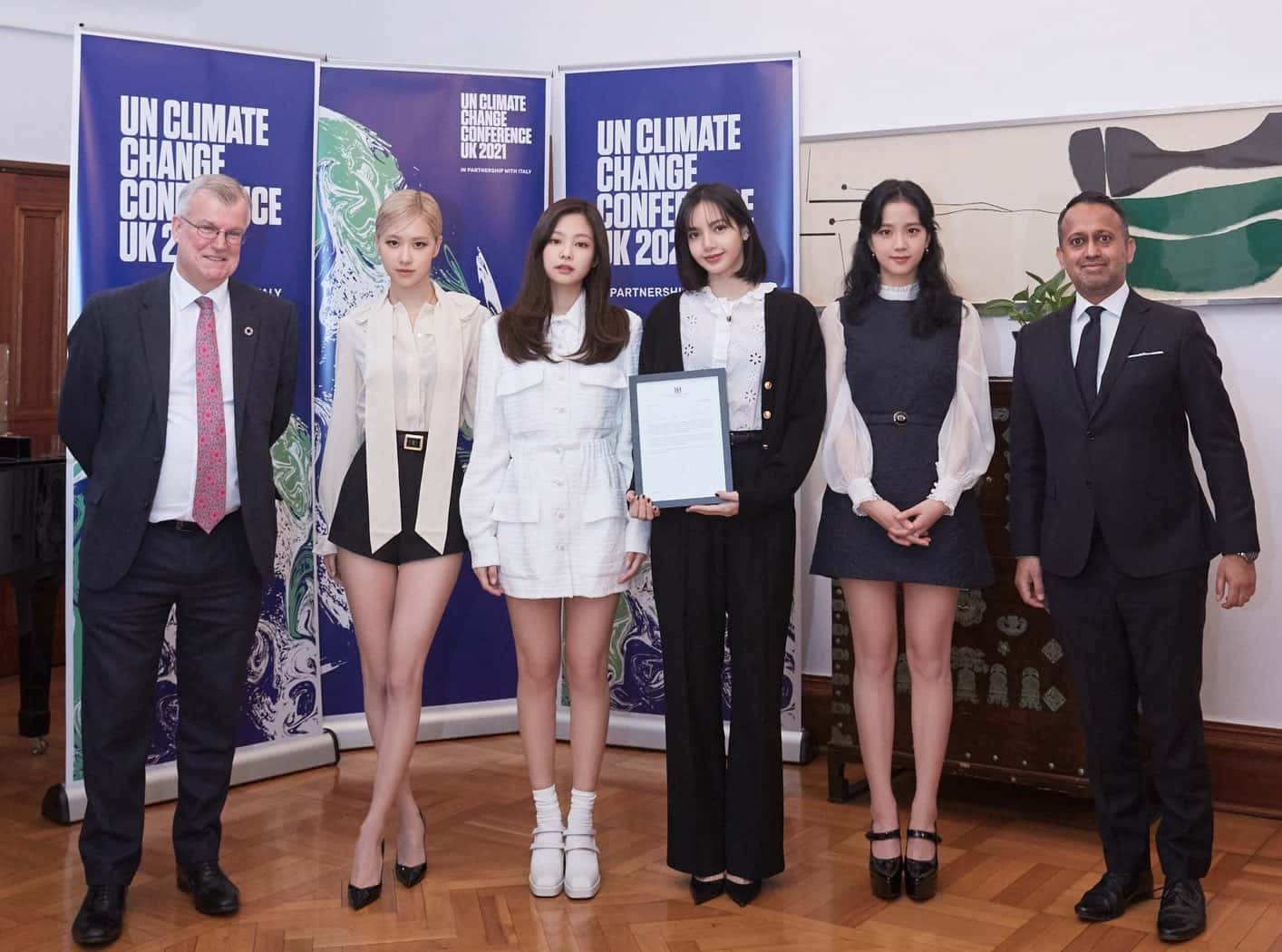 BC Card with Blackpink
On September 23, Blackpink released their official collaboration with BC Card after announcing it back in August. Blackpink becomes the first-ever idol group to officially collaborate with BC Card and release credit cards that fans can buy and make use of. This special collaboration features pictures of the members of Blackpink individually on the card.
Fans can select from 10 variants where four of the variants feature each of the members individually, three variants will feature the name of the group in pink while the other three will feature the name of the group in black. The group announced that 10 lucky winners that purchase the cards will win a Blackpink autographed photo book as well as a limited edition card package. The winner will be decided through a lucky draw that closes on October 6.