BTS bags Gaon double million badge for Aug, Enhypen and Blackpink get double platinum It is that time of the month again. As one of South Korea's biggest music charts, the Gaon Music Chart is responsible for collecting music release data and awarding artists with music recording certifications for the most sales. In July, we saw the likes of NCT Dream become a triple million-seller while Seventeen and EXO's albums became million sellers in August. Gaon has now released the data for August to September and the winners include third and fourth-gen K-pop acts and soloists.

Since 2018, Gaon has partnered up with KMCA (Korean Music Content Industry Association) to award sales certificates to albums and songs that exceed 250K sales like double million and double platinum badges. On September 9, they released the list for August that has artists that had been awarded certification badges. It included the likes of BTS and Blackpink, and fourth-gen groups like Enhypen.

READ MORE
Top K-pop acts in July: BTS, MSG Wannabe and Astro dominate Gaon's monthly and weekly charts

Top July K-pop artists: NCT Dream's double million, ATEEZ and Stray Kids' double platinum badge
Gaon chart awards K-pop acts like BTS, Blackpink, Enhypen
BTS' 'Butter' CD which is their recent English single album released in July 2021 became a double million-seller. Enhypen's debut EP 'Border: Day One' released in 2020 and Blackpink's second EP 'Kill This Love' released in 2019 got double platinum certificates for surpassing 500K sales each. 'Kill This Love' is the best-selling album with a double-platinum badge by a K-pop female act released in the 2010s.
Monsta X's second studio album 'Take.1 Are You There?' and Seventeen's second repackaged album 'Special Album Director's Cut' released in 2018 surpassed 250k sales each and have been awarded platinum certificates. NCT Dream's first repackaged album 'Hello Future' is constantly surpassing expectations as it has again been included in the list. The 'Hello Future' Kit version has crossed 250k sales and has been given a platinum badge.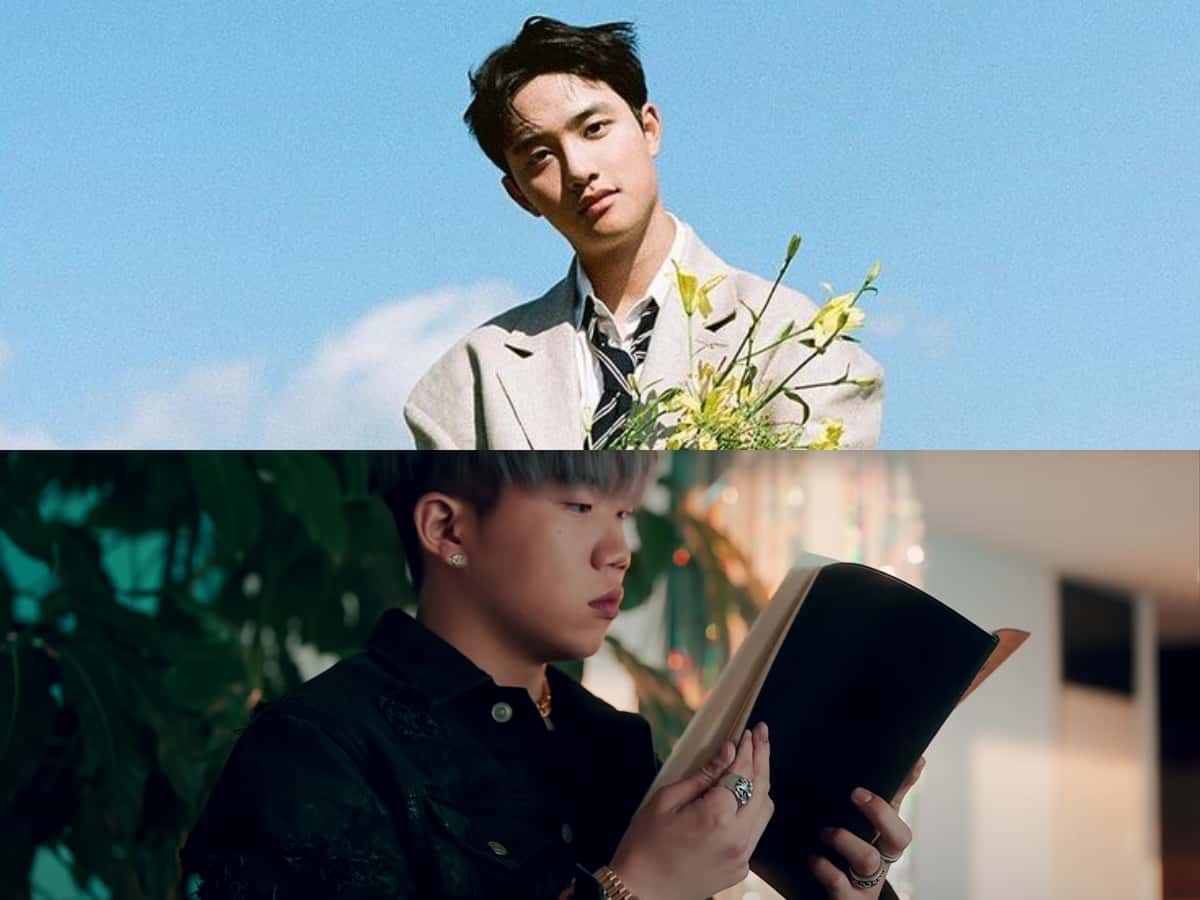 Additionally EXO's D.O. made his solo debut with 'Empathy' that has also crossed 250k sales and so been awarded the platinum badge. Rapper and producer Changmo's first studio album has also made it onto Gaon. 'Meteor', the lead single of his first studio album 'Boyhood' has been given double platinum for exceeding 2.5 million digital streams since its release in 2019.
Groups like TXT and aespa do well in August
Fans also went through the other Gaon charts updated on September 9 to see where else their favorites had made records. TXT's 'The Chaos Chapter: Fight or Escape' released last month is considered the best-selling repackaged album by a fourth-gen group with 644k sales. They have also crossed a total of 3.1M sales with all of their albums and 1.7M sales in just 2021 itself. Since Gaon only awards certifications after six weeks of the release, TXT will be included in next month's list. And aespa's 'Next Level' has the most digital points on Gaon as of this year with 428M digital points.
Super Junior is the only second-gen K-pop group with the most album certifications from Gaon with two badges. And like TXT, Red Velvet was not included in the list. But 'Queendom' which was released last month has become Red Velvet's first album to cross 300k sales and hence will be awarded a platinum certificate next month.
Stray Kids' 'NOEASY', released last month has become the best-selling album of all time from JYP Entertainment with more than 1.12 million sales in Gaon. They too will be awarded a million certificate after six weeks of the album's release. They have a total of 3.7 million sales according to Gaon and Oricon Japan making them the best-selling fourth-gen K-pop boy group. They also sold more than 1.6 million copies in 2021 itself in South Korea and Japan.
Share this article:
Top August K-pop acts: BTS double million, Enhypen and Blackpink double platinum by Gaon