Knetz fat-shame IVE's Liz and Rei, fans call trolls 'a bunch of weirdos' Being a K-pop idol is hard and has been for a long time with the industry being laden with rules which makes it seem like K-pop idols are robots made from a factory. Over the years, many such rigid rules of the industry have been put to an end with some companies allowing idols to date openly or fans being open about the issues that idols face like mental health and more. One thing that still has international fans of the genre in a fix is Korean fans' obsession with skinny idols.
Often times it is seen that K-pop idols are trolled due to their changing weight where some trolls want idols to look skinny despite most of the idols being minors who are experiencing many bodily changes. A few weeks ago, JYP Entertainment's newest girl group NMIXX's Jiwoo was being trolled online as haters called her "fat", fans of the group called the label for action claiming that she was a minor. This time, another rookie girl group, Starship Entertainment's newest girl group IVE's members are being trolled online as sick Knetz (Korean netizens) claim that members Liz and Rei have gained weight since their debut.
READ MORE
TXT Soobin slams fan for calling Yeonjun 'chubby' online, MOAs call him 'best boy ever'
Jeongyeon's fans slam trolls for fat-shaming her at TWICE's LA concert: 'Get a life'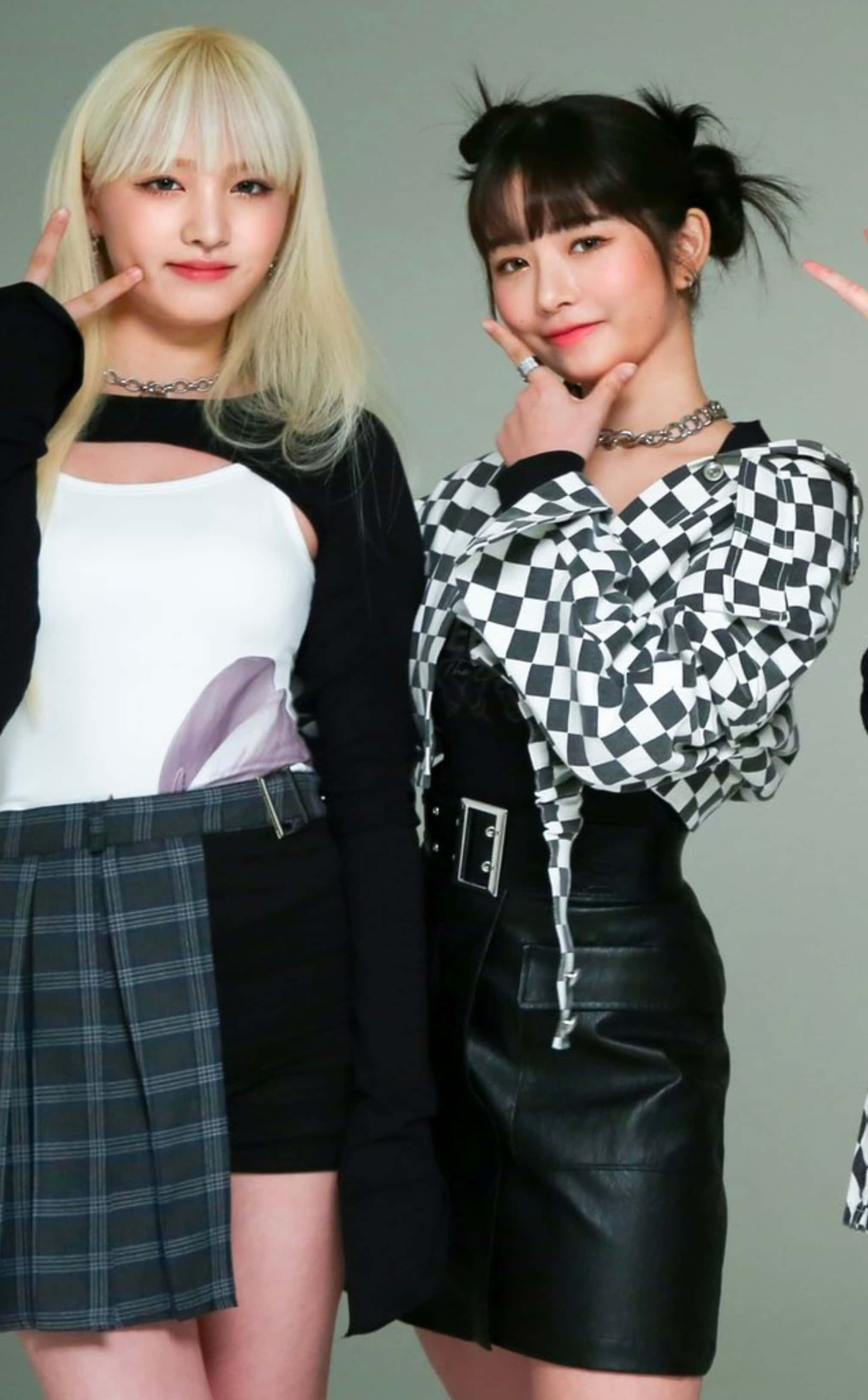 IVE's Liz and Rei called out for their 'weight gain'
In an article that was released on the gossip website Pannchoa, a clip from IVE's latest promotion videos was shared online where Knetz were seen commenting on members Liz and Rei's sudden weight gain that made them look bulkier than the other four IVE members. Some Knetz claimed that it was the carpet bangs that made their face look puffy and other users stated that these idols looked better off with some natural weight gain. While these comments are not shaming the duo, fans claim that it is audacious of Knetz calling Liz and Rei out for 'weight gain' when the duo hardly look any different from their debut photos.
Off lately fourth-gen idols like TXT's Yeonjun and Soobin have called out a fan who commented on one of the boys' VLives claiming that "Yeonjun had gotten chubby." Soobin pointed out that the word chubby is oftentimes taken with a negative connotation and some idols who are not mentally strong will take the word as an insult which will push them to make changes to their lifestyle that may cause them harm. When most idols do not really pay heed to comments about their weight, fans are the ones that step up and make sure that sick trolls know they are wrong.
With sick trolls calling IVE's Liz and Rei out for their little to no weight gain, one fan said, "They're legit minors so why do ppl even look at their body this way in the first place." One fan said, "I don't see it." Another fan said, "They're so perfect wdym weight gain??and even it is,they're still pretty." One fan claimed, "Knetz are monkey brained."
---
they're legit minors so why do ppl even look at their body this way in the first place :(

— darari (@woopdotr) March 28, 2022
---
'I need a damn gun'
Fans of IVE as well as non-fans are not happy about the fat-shaming as one fan said, "Knetz maybe shut the f**k up?" Another fan said, "I think they are beautiful and people are just too sad and to insecure of themselves to be throwing all their hates to these minors just to feel good about themselves."One more fan said, "Badly want to drown those knetz."
One angry fan said, "Punching (Knetz) isnt enough....i need a damn gun." One fan said, "They are minors?? What do you want them to do? Just mind your own business." One fan asked, "Can we not talk about someone's weight either?" One fan said, "These girls are still minor grrr knetz bunch of weirdos." One fan said, "Knetz are really weird. Hello, they are teenagers so it's basically not import lant if they gain or loose weight. Not becoz they're idol, doesn't mean we can say anything about their body structure!"
---
I think they are beautiful and people are just too sad and to insecure of themselves to be throwing all their hates to these minors just to feel good about themselves. https://t.co/ACO1Aii2dE

— xavien ღ | busy (@iveliz_s) March 29, 2022
---
---
Knetz are really weird. Hello, they are teenagers so it's basically not import lant if they gain or loose weight. Not becoz they're idol, doesn't mean we can say anything about their body structure! https://t.co/uIw2jRHKHw

— OZ🌸 (@TsuruKiMame_15) March 29, 2022
---