'Catfish' Season 10: Air time, how to live stream and all you need to know about MTV show on romance scammers Nev Schulman and co-host Kamie Crawford are returning with a brand new season of MTV's 'Catfish'. Life has changed a whole lot but that hasn't stopped exploiters from targeting people who want nothing more than seeking a romantic relationship with somebody.
The MTV show, which is also considered a cultural phenomenon, has brought to light unbelievable instances of people who have been taken for a ride by romantic scammers. For example, in the episode about Ryan and Micah in Season 9, the former was duped off a good amount of dollars. He thought he had found his quarantine bae but it was a man who used Micah's pictures from her OnlyFans account to extract money from an unsuspecting Ryan. Read all about this rollercoaster episode here.
RELATED ARTICLES
'Catfish' Season 9: Jason comes face-to-face with the 'bamboozling lying b*****d' who catfished him for 2 years
'Catfish': Who is Kara, why did she pose as Jason and keep creeping back into Brooklyn's life?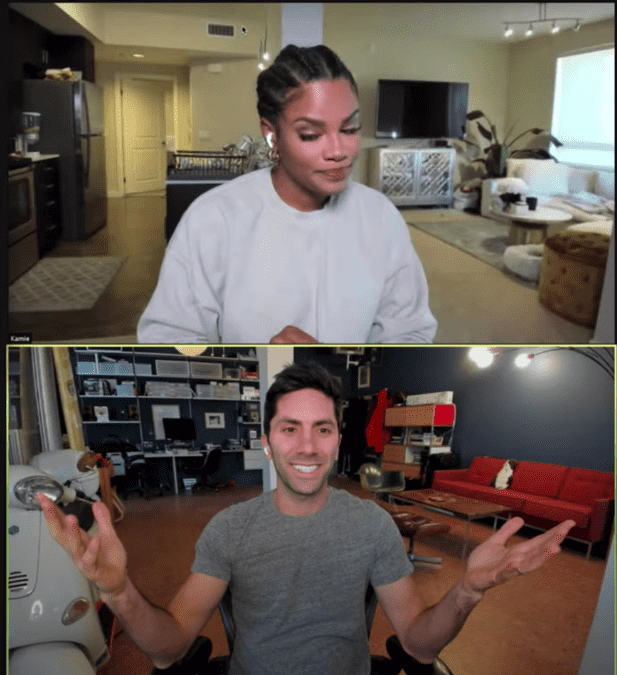 Schulman and Crawford teamed up well to bring a lot of these hoaxers to justice and as the new normal sets in, they are returning for another season of the hit show. Even though they're continuing to shoot this season virtually, the combined powers of Schulman's research skills and Crawford's eye for detail will track down those who have been impersonating to be someone else in a bid to swindle trusting people.
Air time
'Catfish' Season 10 will premiere exclusively on MTV on Wednesday, May 4, at 9 pm ET.
How to live stream
For viewers who wish to watch the show without cable, 'Catfish' will be available to stream on YouTube TV, fuboTV, Vudu, Hulu, Sling TV, Philo, Apple TV, and Amazon Prime Video with a subscription plan.
Plot
A couple of deceivers that will feature on this season includes Florida porn star Tiffany and a Turkish role-playing Romeo named Chris. The season touted to be full of "stranger stories and wilder reveals" will feature Tiffany in the first episode. The summary of the episode reads, "Tyler wasn't looking for love when browsing porn sites, but when he saw Stefany's profile, love found him! Nev and Kamie help uncover the elusive Stefany, but will Tyler's love connection prevail once they pull off the sheets."
The second episode titled 'Courtney and Chris' will air on May 11. The summary for the episode reads, "Courtney has been mad in love with her Turkish boyfriend for three years, but she met Chris while role-playing and is wondering if he's just a fantasy; Nev and Kamie cross digital borders to hunt the identity of her international mystery man."
Cast
Nev Schulman
Schulman is the host and executive producer of this show. The last big gig for this longtime show host was 'Dancing With the Stars' where he finished in the runner-up position. Schulman and his wife Laura Perlongo have a third baby coming on the way. The couple is already parents to four-year-old daughter Cleo James and two-year-old son Beau Bobby Bruce.
Kamie Crawford
Crawford is a TV Host, content producer, model, and former Miss Teen USA. Her website reveals that she always had a passion for investigative journalism and is putting her "FBI" skills to the test working alongside Schulman on 'Catfish'. Crawford also helps create social content for a number of brands that also include Swarovski, Lancôme, Dove, and Rent the Runway. She is in a relationship with Gordon Dillard since October 26, 2016.
Trailer
You can check out the trailer for the new season by clicking on the play button below:
If you like this, you'll love these
'Ghosted: Love Gone Missing'
'Ridiculousness'
'Undercover Boss'
'90 Day Fiance'
'Are You The One?'
Share this article:
when will new season catfish air mtv may 4 all you need to know florida porn star turkish roleplay