'Paper Girls' Season 1 Review: Amazon's sci-fi series is thrilling and beautifully crafted time-traveling tale In recent years, we have seen a lot of projects where young kids are the main protagonists and they navigate through difficult situations to get to the end of the road. 'Stranger Things' has been one of the prime examples of such titles and we know how popular the show has become over the years. However, no other show has managed to be as successful as the Netflix series. But it seems Amazon Prime Video has an answer to 'Stranger Things. If you are a fan of the Netflix series and wanted something more, then 'Paper Girls' would undoubtedly be your newest obsession.

Based on the comic-book series of the same name by Brian K. Vaughan, 'Paper Girls' revolves around four young girls who distribute newspapers in a small suburb of Cleveland. Set in 1988, the girls start their jobs on November 1, which is considered to be 'Hell Day', and get caught in a conflict between warring factions of time-travelers. However, things get pretty wild soon enough and some of the events they encounter change their lives forever. They meet their future selves and try to save the world. From the very first frame, we are glued to our screens as it tends to create an atmosphere that is not only intriguing but thrilling as well.
RELATED ARTICLES
'Paper Girls': Release date, plot, cast, trailer and all you need to know about Amazon's sci-fi comic adaptation
'Paper Girls' on Amazon Prime Video: Fans hope 'this makes more sense than comics'
The eight-part series created by Stephany Folsom of 'Toy Story 4' gets really interesting when a strange occurrence sends them to the distant future where they meet their older selves. However, as they get to know more and more details about what's happening with them, they strive to get back where they belong. The first episode takes its time to set up a strong foundation and the show picks up momentum in the final 15 minutes of the premiere episode. After that, it is a thrilling tale of time traveling that includes soldiers, machines, menacing characters, and also, dinosaurs.
Now, the setting of this series will make you instantly compare it with 'Stranger Things'. However, 'Paper Girls' surprisingly manages to establish itself in the genre as something that has a lot of compelling stuff. Just like 'Stranger Things', the series is primarily focused on the lives and relationships of four young girls who are confused about everything that's happening around them. The best part of the show is that the makers have beautifully crafted a world where you empathize with these characters when you start getting to know them. The plot is wild, but it feels so realistic because of how it is presented on the screen and the sharp narrative will keep you interested in what happens next.

The characters are the backbone of the series. All four young girls –Mac, Tiffany, Erin, and KJ – are flawed, but they are written so amazingly well that they steal your heart away. Some of the scenes where they meet their older selves and talk to them about life are literally heart-pleasing and touching. As far as acting is concerned, Sofia Rosinsky as Mac steals the show with her impeccable performance. Meanwhile, Riley Lai Nelet has again shown us how supremely talented she is. She played the role of Young Reileen in the Netflix series 'Altered Carbon' and earned praise. However, this series will make her a worldwide sensation, mark my words.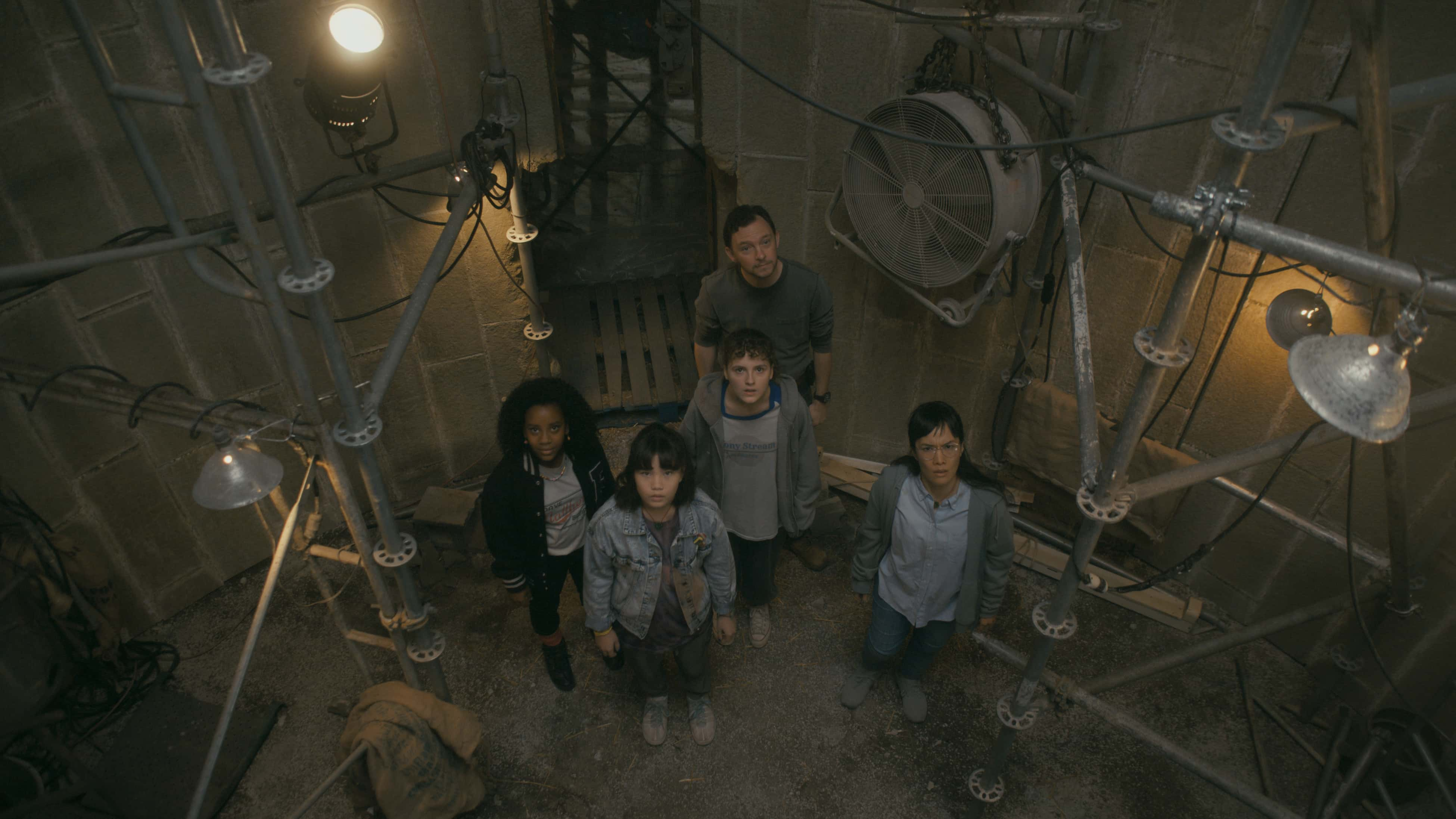 Meanwhile, Camryn Jones as Tiffany is brilliant. However, Fina Strazza's portrayal of KJ Brandman is riveting and her story is really endearing because she is the daughter of an influential man, so everyone thinks that she has everything in his life and is privileged. However, her character is much more than that and wants to be as normal as the other girls around her age. Strazza is phenomenal in showing different layers of her character. But, it's Ali Wong who knocks it out of the park with one of her finest performances. On the other hand, Sekai Abeni as Adult Tiffany is a scene-stealer. Wong and Abeni's characters are really interesting and make you laugh-out-loud with several funny sequences.

All in all, 'Paper Girls' is a huge win for Amazon because they have got a series with which they can do a lot of things. There's a lot to explore and it would be amazing to see these characters making a comeback to our screens. The series might sound similar to projects such as 'Stranger Things' and 'The Adam Project', but the way it tackles human emotions and the lives of adolescents makes the series a must-watch. The show ends on a massive cliffhanger, which makes us curious about things to come.

Do one thing and book your weekend for this thrilling ride. You won't be disappointed. 'Paper Girls' Season 1 is currently streaming on Amazon Prime Video.