'House of the Dragon' Episode 3: Fans slam Paddy Considine's King Viserys for being a 'useless king and father' The first three episodes of 'House of the Dragon' have seen King Viserys I Targaryen in different situations. We saw him being a family man when he met Queen Aemma (Sian Brooke), but then he let her die just because he wanted a baby boy. A few moments later, Viserys named Princess Rhaenyra (Milly Alcock) the heir to the throne and made everyone know that he is bolder than his predecessors. However, the things he has done after that seem to have made people believe that he is nothing but a loser.

During Episode 3, we got to know that Viserys and Lady Alicent (Emily Carey) are now married and they have a son named Aegon. Meanwhile, their second child is due for birth. So, they all went for a hunt on Aegon's second-name day and Viserys is really happy. But whenever his advisors bring up the issue of war in the Stepstones that Daemon and Lord Corlys are losing badly, Viserys tends to behave like he can't listen to what they are trying to say. On the other hand, he is miserably failing to understand his daughter's psyche and continues to push her away by throwing marriage into the equation.
RELATED ARTICLES
'House of the Dragon' Episode 3: Fans call Prince Daemon 'BADASS' after he fights Crab Feeder's army alone
'House of the Dragon' Episode 3: Who is Crab Feeder? Vicious character is Prince Admiral of 'The Triarchy'
Princess Rhaenyra is still angry about her father's marriage to Alicent, who was her best friend. She's also angry about how she is being overlooked after the birth of their son, Aegon. Viserys named her the heir to the throne but she knows that everyone in the kingdom now wants her out because Viserys' son is here and he should be the rightful heir. As a king, he needed to come up with a solution to keep her daughter with him, but he failed to do that as well.

However, the final nail in the coffin was his decision to surrender on the beaches of Stepstones. Prince Daemon was infuriated when he read his brother's message and decided to take matters into his own hands. Fans were frustrated with Viserys' incompetence and slammed him for being a "loser".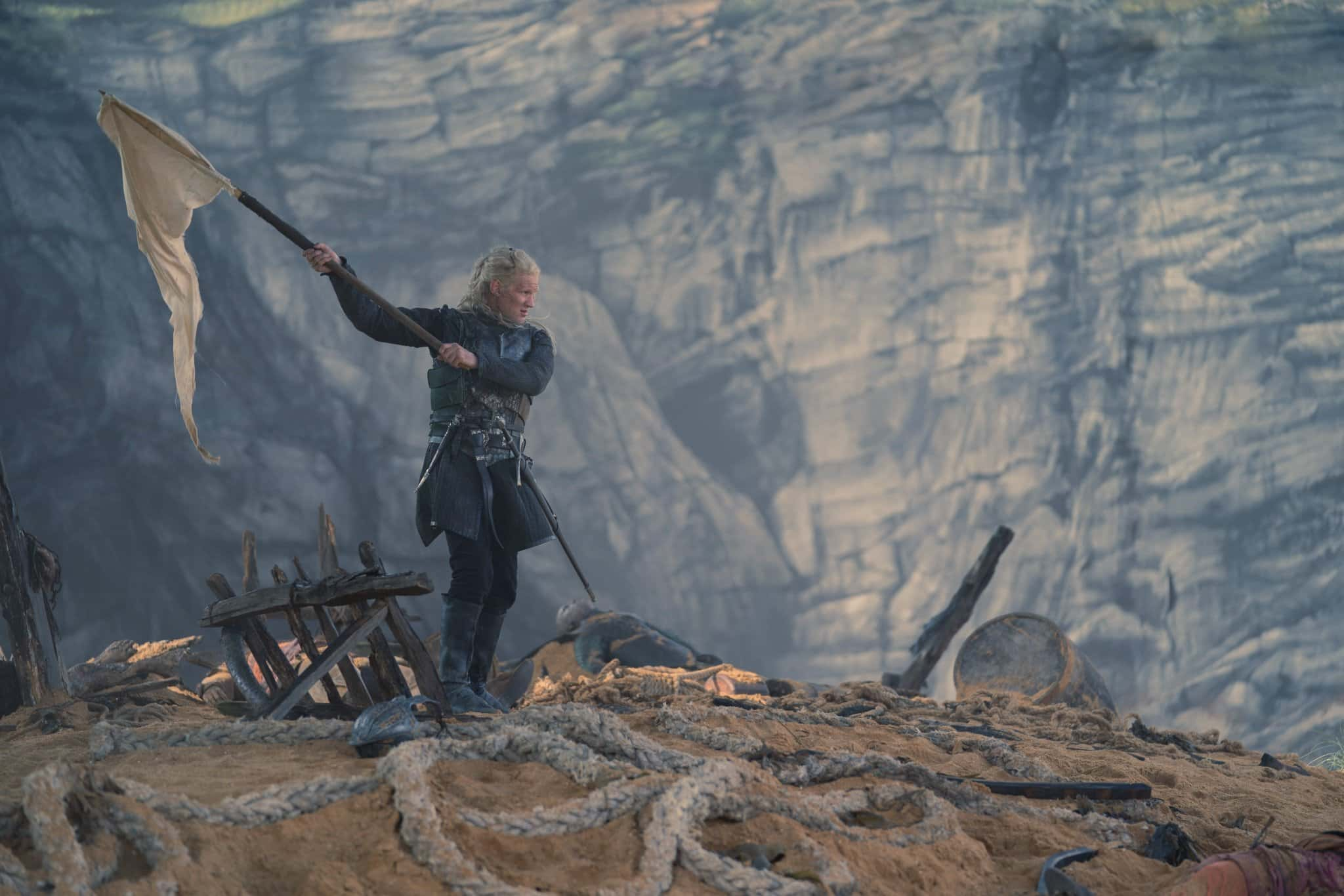 One of the fans wrote, "Viserys truly is a king who is both an idiot and a fool." Another social media user said, "Bruh a failure as a king." Another fan tweeted, "Viserys gets on my damn nerves. Pitiful king." Another social media user said, "Man Viserys is really f*****g useless. Three years and he's still doing nothing." Another fan tweeted, "Here we go with Viserys not doing a damn thing as king except ruining the kingdom of course."
"He really shouted at her with SO MANY PEOPLE IN THERE. Oh you such an a**hole dad Vis," wrote another.
Well, we know that these are difficult times for the king and he has to strike a balance between his personal and professional life. However, he does need to be firm in his decision for his kingdom and cannot just surrender in front of enemies. That's the reason most people manage to influence his decision easily and it's not a good sign that a king changes his mind so quickly just because someone told him something.

As the show moves forward, we hope to see him speaking his mind. However, it would be interesting to see how he reacts after he gets the news that his brother has annihilated the Crab Feeder and his army.
'House of the Dragon' returns to HBO with a new episode every Sunday at 9 pm EST.
This article contains remarks made on the Internet by individual people and organizations. MEAWW cannot confirm them independently and does not support claims or opinions being made online.