'House of the Dragon' Episode 3: Fans call Prince Daemon 'BADASS' after he fights Crab Feeder's army alone HBO just aired the third episode of 'House of the Dragon' and once again, viewers couldn't stop themselves from applauding the 'Game of Thrones' prequel for giving them what they wanted. The first two episodes were all about the drama and how internal politics was making things miserable for King Viserys (Paddy Considine). Although the King is busy making things right in his home, he has realized how big of a problem this 'Crab Feeder' is. However, it seems he didn't want a war with the Prince Admiral of The Triarchy.

The episode began with Prince Daemon (Matt Smith) wreaking havoc on the beaches of Stepstones and calling Craghar, aka the Crab Feeder, out for a fight. Meanwhile, Caraxes continues to burn everything in his radius. After trying to make things better at home, Viserys gets to know about the situation at the Stepstones and sends a message to Daemon and Lord Corlys (Steve Toussaint). As soon as Daemon reads the message, he gets infuriated and starts beating the messenger. The message read that he is sending aid to the people of Free Cities and wanted to end the war by surrendering.
RELATED ARTICLES
'House of the Dragon' Episode 3: Who is Crab Feeder? Vicious character is Prince Admiral of 'The Triarchy'
What time does 'House of the Dragon' Episode 4 come out on HBO?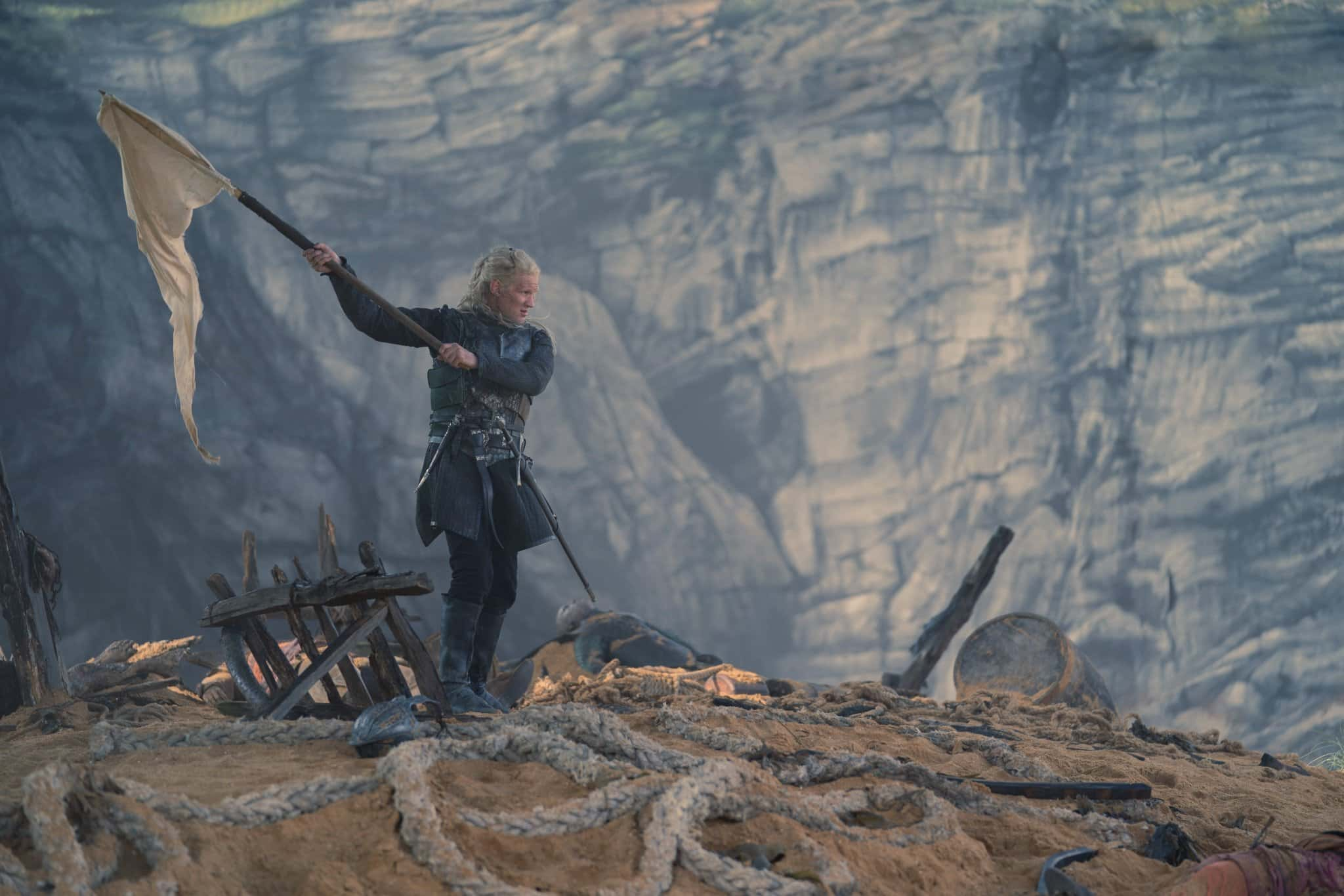 Daemon walks alone on the beach and uses a white flag to indicate that he wants peace. But we know how badass he is. As soon as one of the Craghar's men came closer to Daemon, he picked up his sword and killed him instantly. He fought almost every man of the Craghar's army alone until he was joined by Lord Corlys' army. Daemon kept on swinging his sword and killed every person that came in front of him one by one to let everyone know that he was indeed born to rule. Daemon actually looked like Jon Snow from 'Battle of the Bastards'. He was alone and the entire army was marching ahead to kill him. But how can we forget that he has a DRAGON with him and he will come if he sees its rider getting attacked? Caraxes came at the right moment and burnt most of the soldiers alive.

The particular scene made viewers realize how 'badass' Daemon really was and how he "literally" swept everyone in the episode. One of the fans wrote, "What a spectacular episode this has been!!!! Daemon has swept with everyone (literally haha)." Another fan tweeted, "Daemon Targaryen is nuts, but dannnggggg is he such a good character." Another fan said, "I was hoping for a crazy Targaryen and Daemon delivers." Another social media user wrote, "DAEMON YOU ARE F*****G BEAST, I LOVE YOU."
"I knewwww ittttttttt he isss tooo gangstaaaa to waveee a damnn white flaggggg," wrote another fan. "DAEMON, YOU MAGNIFICENT BADASS," said another one. "Daemon is having his no man's land moment," another fan noted.
---
Daemon Targaryen is nuts, but dannnggggg is he such a good character.

— Amy (@EducatingAmy_) September 5, 2022
---
---
I was hoping for a crazy Targaryen and Daemon delivers 🐉

— Nicole (@comingup_r0ses) September 5, 2022
---
The episode ended with Daemon following the Crab Feeder in his cave and coming out with his upper body in his hand. Daemon killed the Prince Admiral gruesomely and viewers loved it.
'House of the Dragon' returns to HBO with a new episode every Sunday at 9 pm EST.