'House of the Dragon': Who is Princess Rhaenyra Targaryen? Emma D'Arcy, Milly Alcock depict different eras of Realm's Delight
Viewers will be seeing two versions of Princess Rhaenyra Targaryen in 'House of the Dragon', so take a look the stars who will portray the characters 'Game of Thrones' prequel series 'House of the Dragon' is just a few days away and fans have already started flooding social media about how excited they are for the series. Set almost 300 years before the events of 'GOT', the HBO series primarily focuses on House Targaryen and their mighty kingdom. Targaryens ruled Westeros for 300 years and saw a lot of ups and downs. However, when King Viserys I Targaryen decided to name a new heir to the Iron Throne, a lot of things changed and a civil war took place which became the reason for the house's fall.

The show will be introducing a lot of characters that we only heard of during 'Game of Thrones' and one of them will be Princess Rhaenyra Targaryen, daughter of King Viserys I Targaryen and a dragon-rider who wants to be the first queen regnant of the Seven Kingdoms. Her life was filled with challenges and at the age of 8, she was announced the heir to the throne. So, she grew up expecting to be the queen of Westeros. However, men won't let a woman sit on the throne and that's what happened with her as well. She is one of the most fascinating characters in George RR Martin's 'A Song of Ice and Fire' books and had some similarities with Daenerys as well.
RELATED ARTICLES
'House of the Dragon' teases the arrival of 'dragon dynasty' with a fiery poster, fans say 'we are ready'
Why was 'House of the Dragon' George RR Martin's first apt choice for 'Game of Thrones' prequel?
Actor Emma D'Arcy will be playing the older version of Rhaenyra while Milly Alcock portrays the Younger Princess Rhaenyra.
So, let's take a look at who she was and how she made her way to the thrones.
Who is Princess Rhaenyra Targaryen?
Born in 97 AC, Rhaenyra was the only living child of King Viserys I and Lady Aemma of House Arryn. She had two brothers, but they both died when there were really young. Rhaenyra became a "dragon-rider" at the age of seven and named the young dragon Syrax. Meanwhile, at the tender age of 8, she became her father's cupbearer and started serving at several events. In 105 AC, Rhaenyra lost her mother while she was giving birth to Rhaenyra's second brother, who died a day later. After their deaths, King Viserys I announced his firstborn child to be the heir to the throne and told everyone that Rhaenyra will be leading the kingdom when he is gone.

Even though King Viserys' will also confirmed that Rhaenyra would be named the new leader of the house after his death, a lot of people didn't take that seriously. Ser Otto Hightower, the Hand of the King, and Ser Criston Cole, Lord Commander of the Kingsguard, defied everything that was written in the will and crowned Rhaenyra's half-brother, Queen Alicent Hightower's son Aegon II as the new king of the Seven Kingdoms. This was the beginning of the end for the House Targaryen as the decision of making Aegon the new leader sparked a lot of friction and brought about the Targaryen civil war, known as the Dance of the Dragons.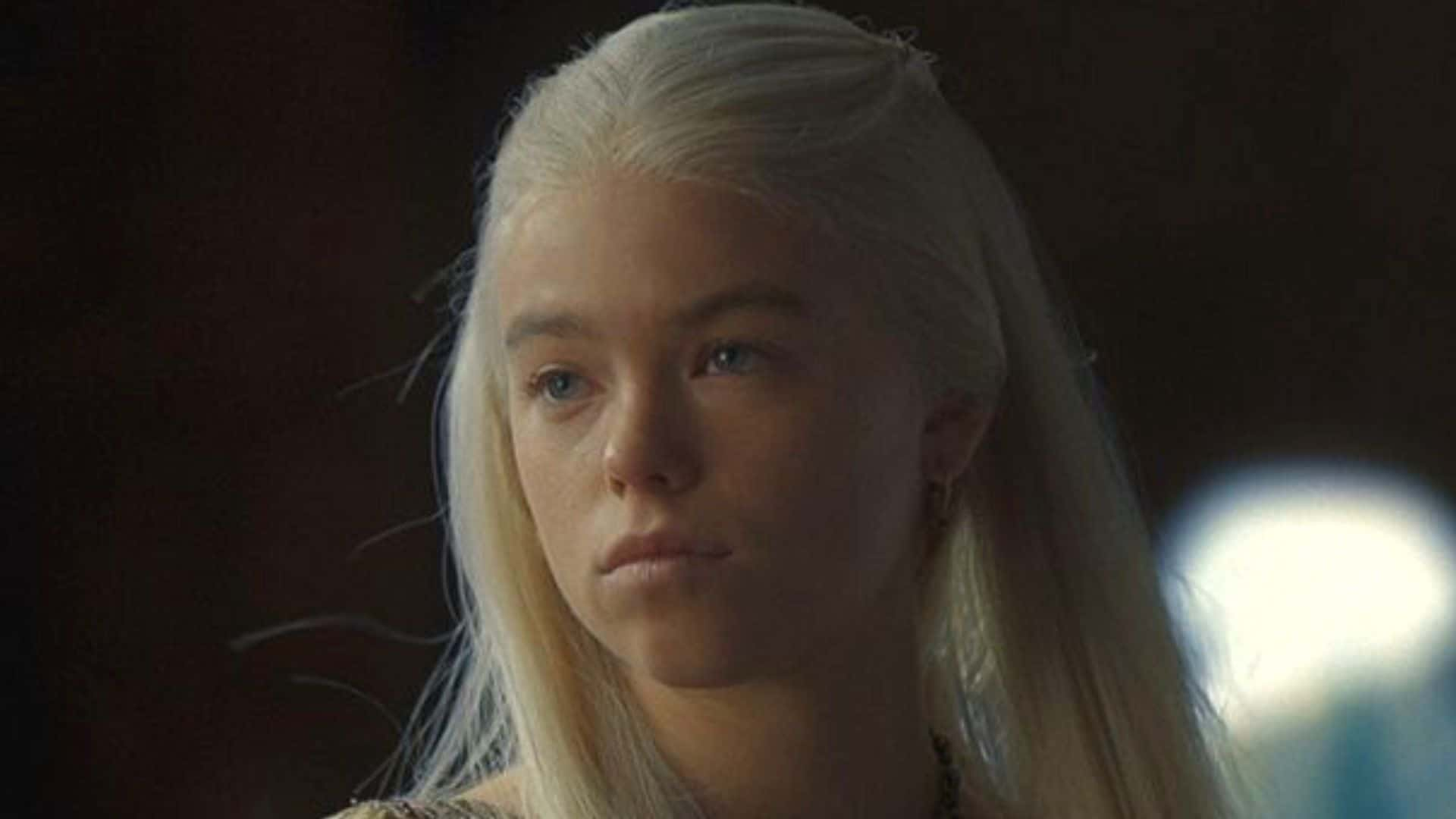 A certain section of the kingdom made sure that the death of King Viserys's doesn't reach Princess Rhaenyra, who was on Dragonstone awaiting the birth of her sixth child. Her supporters were put into prison or they were killed before Aegon II's coronation. As soon as the news reached Rhaenyra, she was furious and went into early labor, giving birth to a deformed, still-born daughter, Visenya. However, Rhaenyra didn't waste any time in arranging a coronation of her own and was crowned the new Queen of Westeros. As soon the news of her coronation reached King's Landing, they offered her terms that would let her and her descendants remain, rulers of Dragonstone if she renounced her claims. But, Rhaenyra refused and the war began.
Who are Emma D'Arcy and Milly Alcock? Meet the actors playing Princess Rhaenyra Targaryen
We will be seeing two versions of Rhaenyra on the show and two different actors will be seen portraying the character. The younger version of Princess Rhaenyra will be played by Milly Alcock while the older version of the aforementioned character would be portrayed by the supremely talented Emma D'Arcy.
Milly Alcock
Born on April 11, 2000, Milly Alcock is an Australian actress who began her TV career in 2014 with a cameo appearance in 'Wonderland'. On the other hand, she appeared in television advertisements for brands like NBN, Cadbury, KFC, & Woolworths. The young star has mostly been seen on TV shows and has done only one feature film as of now. She received a lot of praise for her acting in shows like 'A Place to Call Home', 'Fighting Season', 'The Gloaming', and 'Reckoning'. However, it was the 2019 show 'Upright' that made her a household name in Australia, and received the Casting Guild of Australia award for her role.
'House of the Dragon' will be Alcock's first American TV series as an actor.
Emma D'Arcy
The talented British actress began her acting career by appearing in several theatre productions before making her debut on TV or in movies. D'Arcy began her TV career in 2018 and became one of the main cast members in the Netflix series 'Wanderlust' alongside Toni Collette. 2020 turned out to be a big year for the actress as she was seen playing pivotal roles in TV big-budgeted TV shows, 'Hanna' and 'Truth Seekers' and a feature film, 'Misbehavior'.
Without any doubt, 'House of the Dragon' will be her biggest role to date, and has a lot of expectations from it. While speaking about her character in an interview with Entertainment Weekly, D'Arcy noted that Rhaenyra pushes "the edges of womanhood". She added, "he is a person who feels at odds with the way that she is read by the world — even this label the Realm's Delight, which implies passivity, being an object of people's ogling. She really presses relationships, often to the point where they cannot continue, and then she fulfills the prophecy again."

We can't wait to see how Alcock and D'Arcy portray Princess Rhaenyra on screen.

'House of the Dragon' arrives on HBO and HBO Max on Sunday, August 21, at 9 pm EST.
Share this article:
'House of the Dragon': Who is Princess Rhaenyra Targaryen? Emma D'Arcy, Milly Alcock depict different eras of Realm's Delight