'Yellowstone' prequel '1923' renewed for Season 2 as premiere date for debut edition revealed Taylor Sheridan's 'Yellowstone' universe just keeps on getting bigger and bigger. It's a known fact that Paramount's 'Yellowstone' gave viewers a compelling western drama after a very long wait and it just keeps on getting better with each season. The story began with John Dutton (Kevin Costner) and his family taking care of the 'Yellowstone' ranch in Montana and fighting those who want to ruin the place by making it into a concrete jungle. Meanwhile, we went back into history to see how it all began with the prequel series '1883'. Now, it's time for viewers to see how things went by in the early 1900s with the upcoming series '1923'. With big names like Harrison Ford and Helen Mirren attached to it, the prequel series is undoubtedly one of the most highly-anticipated shows of the year and it seems Paramount has so much confidence in Sheridan that it has given him permission to write more episodes.

Even before the premiere of '1923', the studios behind the show have decided to give an early renewal to the prequel series and will see Ford and Mirren reprising their respective roles. A report suggests that 101 Studios and MTV Entertainment Studios have given Sheridan the green light for the second season and will see the lead actors returning for their respective roles.
RELATED ARTICLES
Helen Mirren, Harrison Ford's 'Yellowstone' prequel '1932' is now renamed '1923'
Will 'Yellowstone' come to an end after Season 5? Kevin Costner addresses show's future
'1923' introduces a new generation of Duttons and will explore the early 20th century when pandemics, historic drought, the end of prohibition, and the Great Depression all plague the mountain west and the Duttons who call it home. Harrison Ford will be seen playing the role of Jacob Dutton, while Helen Mirren will portray the character of Cara Dutton.

Apart from being renewed for a second season, Paramount+ also announced the premiere date for the much-awaited drama series. The show will premiere exclusively on the streaming platform on Sunday, December 18, 2022, in the US and Canada. Meanwhile, the series will premiere the following day, Monday, December 19, in the UK and Australia. Each season will consist of 8 episodes.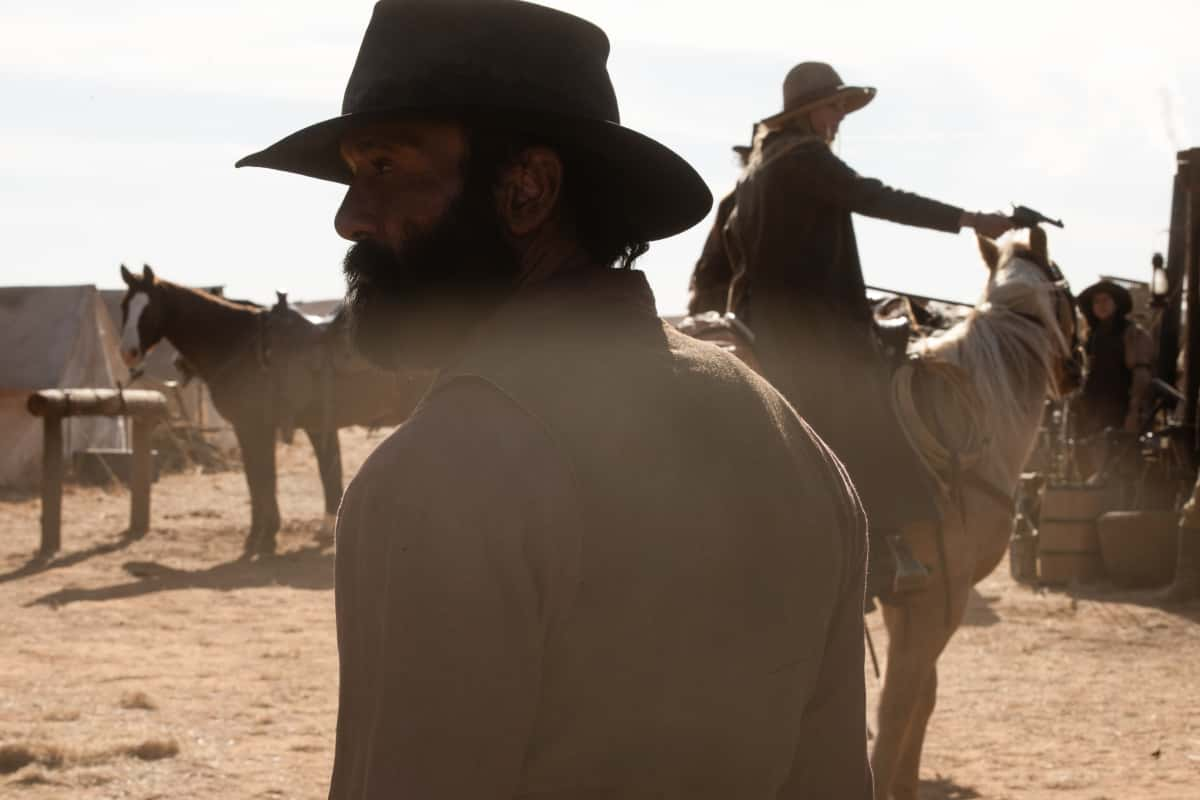 On the other hand, Deadline also reported that Sheridan might be eyeing to take the 'Yellowstone' universe to a whole new level with two more prequel series set in the 1940s and 1960s.

Sheridan is leaving no stone unturned to make 'Yellowstone' universe as big as some of the most epic TV franchises. Season 5 of 'Yellowstone' is set to make its way to Paramount channel with a 2-hour season premiere on Sunday, November 13.
The upcoming season will pick up right after the explosive Season 4 finale and see John Dutton winning the race for Governor. However, it won't be easy for him because it looks like he doesn't have any friends in the field of politics and no one is fond of him. With Jamie being his political advisor and Beth being the chief of staff, it's going to be an enthralling ride for everyone.
Apart from all the western dramas, a new series from Sheridan titled 'Tulsa King' will see Sylvester Stallone playing the lead role in a TV series for the first time in his career. His role is that of an aging mobster, who has been recently released from prison.

All in all, Sheridan is at the peak of his creativity and he doesn't want to waste the time by just concentrating on one thing. We hope, the other shows also give us riveting content.