When will 'RHOSLC' Season 3 Reunion Part 1 and Part 2 air? SALT LAKE CITY, UTAH: Bravo just dropped the trailer of 'Real Housewives of Salt Lake City' Season 3 Reunion. It seems a lot of unanswered questions will be brought up. Andy Cohen is seen asking about all the hot topics to the reality stars. So will the mystery of Heather Hay's black eye be finally solved? There will be a week's gap between the release of 'RHOSLC' Season 3 finale and the reunion episode. Instead of 'RHOSLC', the coming Wednesday will see the release of 'Love Without Border's new episode. Keep reading to know when the Reunion episodes are releasing.
Bravo gave us a sneak peek of what's waiting ahead for us in the 'RHOSLC' Season 3 Reunion. The synopsis of the upcoming show claims, "What really happened to Heather Gay's eye? Why did Meredith Marks choose Jen Shah over Lisa Barlow? Host Andy Cohen sits down with the 'wives to get the answers to this season's burning questions."
RELATED ARTICLES
'Who gave Heather a black eye?': 'RHOSLC' fans curious after seeing housewife's bruised eye
EXCLUSIVE | 'RHOSLC' star Whitney Rose slammed for using white sage to promote a 'secret' product launch
When will 'RHOSLC' Season 3 Reunion Part 1 release?
'Real Housewives of Salt Lake City' Season 3 Reunion Part 1 is scheduled to premiere on Wednesday, January 25, 2023, at 9/8c on Bravo. Fans can also stream the show on Peacock. Those viewers without cable can stream the show on Sling TV, DirecTV Stream, Hulu, Fubo, YouTube TV, Spectrum TV, or Xfinity Choice TV. Hulu subscriptions start at $6.99/month.
When will 'RHOSLC' Season 3 Reunion Part 2 release?
'RHOSLC' Season 3 Reunion Part 2 is scheduled to premiere after a week's gap after the release of Part 1, on Wednesday, February 1, 2023, at 9/8c on Bravo.
What to expect on 'RHOSLC' Season 3 Reunion Part 1 and Part 2?
Just like any other 'RHOSLC' Reunion episode, Season 3 Reunion will see Andy Cohen asking several questions of the reality stars. The recently released trailer hints that a lot of cliffhangers will finally be cleared in the upcoming Reunion episode. Andy is seen asking Lisa Barlow why she "seemed to insinuate that Meredith had a pill problem." In her defense, Lisa responded with "that's what I was told." However, the trailer hints at an upcoming fight between Meredith and Lisa. Meredith clapped back at Lisa, saying, "that is a bitchy thing to say."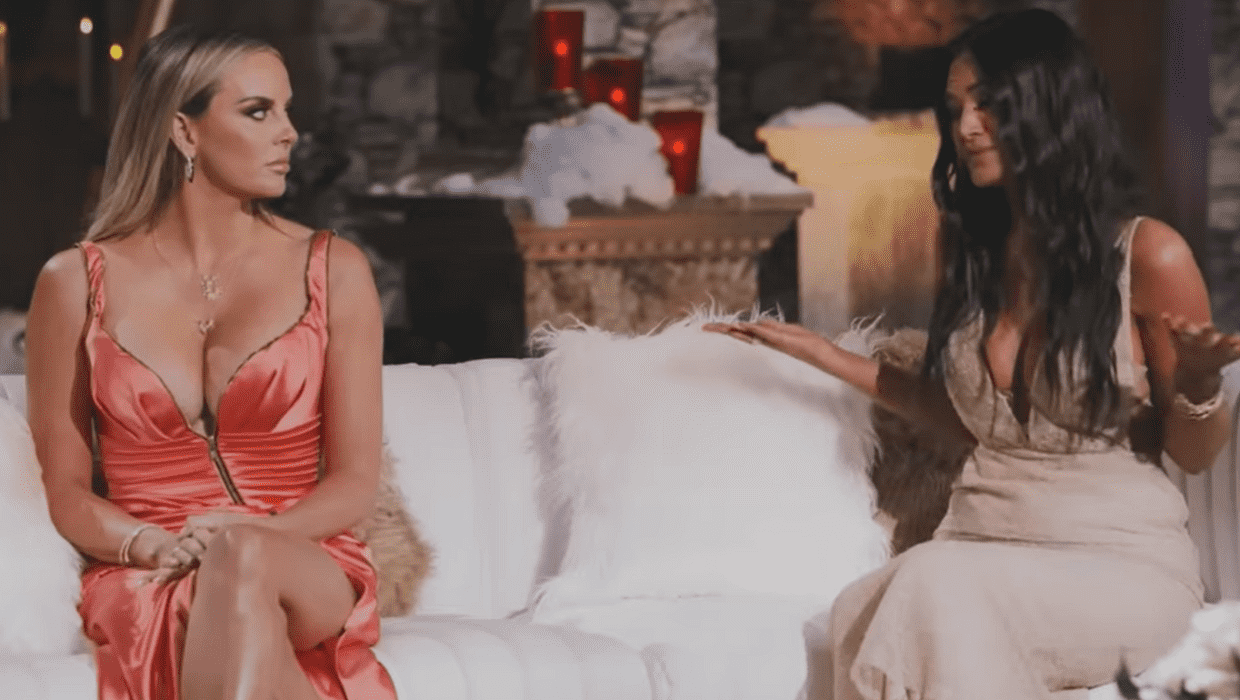 On the other hand, Whitney Rose will be seen talking about her "childhood abuse" memories. When asked by Andy, "have you spoken to your abuser since these memories resurfaced?" Whitney's eyes filled with tears. Moreover, it seems that Heather's black eye mystery will finally be talked about openly. Heather explains the whole scenario of her getting a black eye. She said to have slept in pajamas and when woke up her eyes were swollen and all black. Andy claimed, "It looked like you were assaulted." Heather accepted it saying, "I know." He further directly asked heather, "Do you think Jen punched you in the eye?" The reply will be revealed in the upcoming reunion episode.
Andy asks Heather in the Reunion episode, "Why do you believe Coach encouraged Jen to plead guilty?" To this, Heather claims to not know anything about Coach Sharrieff Shah and Jen Shah's relationship. She said, "I think it's pulling on a thread." Meanwhile, Whitney will be seen addressing her feud with Heather. US Magazine reports the two to have been at odds ever since Whitney claimed Heather to have heard a rumor that Lisa exchanged sexual favors for Utah Jazz tickets.
Whitney asks Heather in the Reunion teaser, "How long can I keep myself open to repairing something that you don't want to repair?" We will see Heather giving a reply to this in the reunion episodes.
Stay tuned to Bravo to catch all the upcoming drama of 'RHOSLC' Season 3 Reunion on January 25 and February 1.