'Welcome to the Christmas Family Reunion': 5 things to know about the Lifetime movie Lifetime's 'Welcome to the Christmas Family Reunion' follows the story of an event planner, Amy (played by Michelle Argyris), who helps a client Tiffanie (played by Asia'h Epperson) plan her holiday family reunion.
Along the way, Amy must navigate some challenging family dynamics as well as her growing feelings for Tiffanie's cousin, Calvin (played by Alonzo B Slater).
RELATED ARTICLES
'Torn Fom Her Arms': 5 things you need to know about the Lifetime drama
'Dying To Belong': Release date, spoilers, cast and all about Lifetime drama
When does 'Welcome to the Christmas Family Reunion' release and where can you watch it?
'Welcome to the Christmas Family Reunion' releases on November 29, 2021, on Lifetime.
What is 'Welcome to the Christmas Family Reunion' all about?
The official synopsis reads: "When ambitious event designer Amy Kessler is hired by famous pop singer Tiffanie Christmas to put together her large family's fabulous ten-year family reunion, she unexpectedly begins to fall for Tiffanie's cousin Calvin, who decides to team up with her to help put on the best family reunion ever".
Who stars in the Lifetime movie?
Michelle Argyris as Amy Kessler
Born and raised in Ontario, Michelle Simone Argyris is a popular Canadian actress of both French and Macedonian descent. Michelle's acting career kickstarted when she got cast for the role of Alex Froshiber in the horror film 'Devil Seed', in 2012.
Soon after, Michelle landed prominent roles as Kendra Lennon on the series 'General Hospital', Kaelie on 'Shadowhunters', and Miss G on 'Big Top Academy'.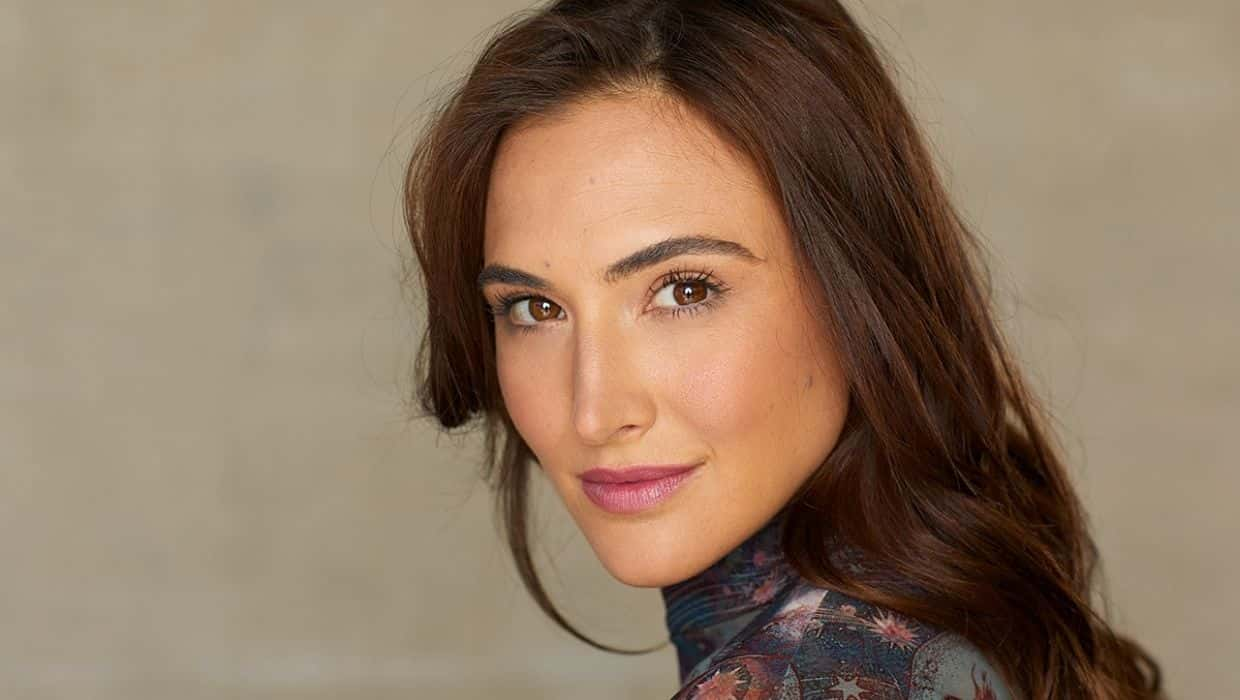 The rest of the cast includes Alonzo B Slater as Calvin Christmas, Asia'h Epperson as Tiffanie Christmas, Vanessa Williams as Eve Christmas, Wendy Raquel Robinson as Mona Christmas, Catherine Haena Kim as Kayleigh, Lavelle Roby as Aunt Alma, Tim Russ as Uncle Leon, Kayvon Esmaili as Frankie Diaz, Megan Davis as Pia Perna, Thomasina Gross as Letty, Rich Paul as Eli, Raymond Forchion as Terrence, Greg Lewis as Bistro Customer, Mark E McBride as Jonah.
Showrunners
The writers of the movie are Michael H Daniels and Jake Helgren, with the latter being the director as well.
Trailer
We're yet to see a trailer for this movie but stay tuned for updates!