'Black Lightning': The CW show's ratings took a hit for its premiere episode
Black Lightning' scored only a 0.4 rating in adults between the ages of 18 and 49, down from its rating of 0.8 for season 1 as well as 0.5 for its season finale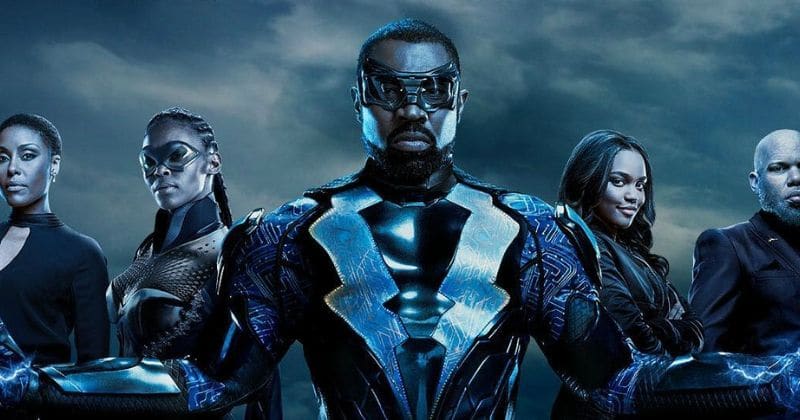 The CW's 'Black Lightning' premiered this week along with many other shows, but the show was unable to create enough enthusiasm among the audience like season 1 and its rating took a hit.
According to TV By The Numbers, 'Black Lightning' scored only a 0.4 rating (1.2 million viewers) in adults between the ages of 18 and 49, down from its rating of 0.8 for season 1 as well as 0.5 for its season finale. 
The reason for such low ratings is being cited due to the airing of American Music Awards on ABC along with the unavailability of the DVR stats, that generally comes in with the Live+ numbers that are released later on.
According to showrunner Salim Akil, 'Black Lightning' focuses to build on explosive season 1 by exploring the revelations that shook Freeland and the Pierce family. 
"We're going to deal with the consequences of having discovered the pod children; the consequences of Green Light hitting the streets, and the consequences of Jefferson's daughters discovering they have powers," Akil said to ComicBook. 
The premiere of the show's season 2 reveals exactly what motivates Tobias Whale to "burn the city down" along with Jennifer's still coping up with her powers. 
The fans however seem to have loved the episode and tweeted enthusiastically about it:
'Black Lightning' season 1 did create quite a buzz amongst DC fans, and we hope that season 2 gets the same attention as the previous season. 
'Black Lightning' airs on Tuesdays on The CW.