'The Bachelorette' 2022 SPOILERS: Is Rachel Recchia still engaged to Tino Franco? All the clues that indicate they've split
It looks like Rachel may not have gotten her fairytale ending, as according to reports Tino and she called it quits after 'The Bachelorette'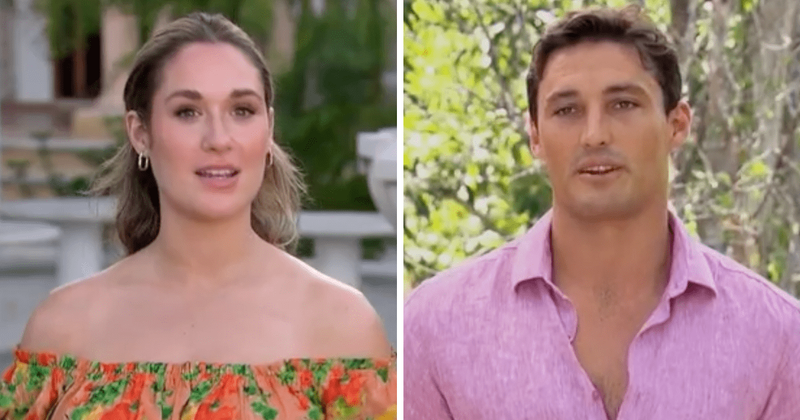 MEXICO: With 'The Bachelorette' Season 19 finale just around the corner, fans are already beginning to speculate about the engagements and the current relationship status of Rachel Recchia and Gabby Windey. If you too are curious then keep reading.
While it's no secret that the end goal of 'The Bachelor' nation franchise is to get engaged, some of Rachel and Gabby's suitors were hesitant to take the big leap. Like Gabby's finalists, Johnny DePhillipo and Jason Alabaster revealed to the ICU nurse ahead of their fantasy suites night that they weren't ready to get engaged to her and bowed out of the show. At the same time, Erich Schwer began second-guessing his readiness to get engaged after Gabby told him that she loved him. Thankfully for Rachel, despite having a rough start this season, all three of her finalists were more than ready to get engaged to her. But Rachel reportedly picked Tino Franco as her winner and got engaged to him. So, are Tino and Rachel still engaged and together? Read on to find out.
RELATED ARTICLES
'The Bachelorette' 2022: Why Tino Franco isn't right for Rachel? Fans find him to be 'one large walking red flag'
Tino Franco's dad dubbed 'brute' for calling Rachel Recchia's 'The Bachelorette' stint her 'second go around'
Are Rachel Recchia and Tino Franco still together after 'The Bachelorette'?
Ever since 'The Bachelorette' fans first laid their eyes on Tino, they instantly disapproved of him for Rachel. His apparent lack of sensitivity to Rachel's feelings and constant prioritization of his needs earned him a spot in the fans' black book. Later during the hometown dates, when Tino's parents grilled Rachel and made it very obvious that they weren't keen on their son dating her, the 28-year-old general contractor gaslit Rachel's concerns and fears about his family accepting her by simply declaring that they adored her. Tino's peers too weren't big fans of his, with one of his fellow suitors dubbing him 'baby back b****' after he threw a tantrum over not receiving Rachel's rose.
Despite all the red flags, Rachel continued to be smitten by Tino. So, it came as no surprise when the 26-year-old decided to leave the dating show with Tino, ditching her other suitors- Zach and Aven. But it looks like Rachel may not have gotten her fairytale ending, as according to various reports Tino and she called it quits after the show. According to spoilers king, Reality Steve, Rachel reportedly called off her engagement to Tino, while revealing that he didn't know the finer details behind their split. He said, "Rachel broke up with Tino and they are no longer engaged. Again, I know you'll have questions, but outside of the "something happened and they stopped talking post-engagement," I don't know any more exact details. But they're broken up, and there won't be any sort of reconciliation at the ATFR from everything I've heard. It's over."Reality Steve added, "I was told at some point post-engagement that Rachel and Tino stopped talking. I don't know why, I don't know who stopped talking to who, but there was definitely a "what the hell is happening here, I thought we were engaged" kinda miscommunication happening."
Aside from Reality Steve's spoilers, hawk-eyed fans too noticed some tell-tale signs of a "not-so-happy ending" for Rachel during the 'Men Tell All' special event. 'The Bachelorette' fans couldn't help but notice how Rachel looked very uncomfortable when show host Jesse Palmer began teasing about the finale, which he dubbed as "one of the craziest endings ever." Rachel awkwardly refused to make eye contact and stared at the floor while Jesse and Gabby remained calm. Rachel's body language and visible discomfort left many fans wondering if things between Tino and her didn't end well.
While we will have to wait until the 'After the Rose' special after the finale to get concrete answers about Rachel and Tino's current relationship status and why they called off their engagement, thankfully, the wait isn't too long and the upcoming drama will definitely be worth the wait.
'The Bachelorette' Season 19 airs on Tuesdays at 8/7c on ABC.
Share this article:
'The Bachelorette' 2022 SPOILERS: Is Rachel Recchia still engaged to Tino Franco? All the clues that indicate they've split