'RHOBH' Season 12 Cast List: Kyle Richards to Diana Jenkins, meet Bravo show's leading ladies
If season 11 of 'RHOBH' left you shocked with Erika's messy legal drama, then get ready for even wilder plotlines in season 12 The stars of 'Real Housewives of Beverly Hills' (Bravo)
If you thought last season of 'Real Housewives of Beverly Hills' with Erika Jayne's messy legal drama was dramatic, you haven't seen anything yet. The glamorous Beverly Hills housewives are back to show off their fabulous and dramatic lives in the upcoming season 12 of 'RHOBH'.
Season 12 will feature the return of OG housewife Kyle Richards alongside Lisa Rinna, Erika Girardi, Dorit Kemsley, Garcelle Beauvais, Sutton Stracke, and Crystal Kung Minkoff. Kyle's half-sister and popular socialite Kathy Hilton too will be returning to reprise the role of friend of housewives. Diana Jenkins will be joining the 90210 gang as the new housewife, alongside Will Smith's ex-wife Sheree Zampino, who will be making her debut as Garcelle's friend. If you're curious to know more about these fabulous ladies and all the major drama that they will be serving us, we got you covered.
RELATED ARTICLES
Here's why RHOBH fans are outraged with Will Smith's ex wife Sheree Zampino joining cast
'RHOBH' fans come to Kathy Hilton's defense as Erika Jayne makes SHOCKING allegations
Cast
Kyle Richards
As the OG housewife of the franchise, Kyle may be synonymous with 'RHOBH', but the Bravo reality show isn't her first stint in front of the cameras. Kyle has been acting since she was a child. She is best known for her roles in 'Little House on the Prairie', 'The Car', 'The Watcher in the Woods', 'ER', and the original 'Halloween'. Kyle is married to successful real estate broker Mauricio Umansky. The upcoming season will feature her feeling ecstatic over the possibility of finally having grandchildren after her oldest daughter got engaged. To put it in the words of her co-star Sutton, everything isn't 'hunky dory' in Kyle's life, a lingering family drama casts a cloud over her happiness.
Lisa Rinna
Love or hate her, there's no denying that 'RHOBH' wouldn't be the same without this pot-stirring queen of Beverly Hills. Known for drumming up drama and sparking feuds amongst the group, Lisa is back with a bang. But this time around, be prepared to watch an extremely emotionally fragile and sensitive Lisa, as she's still grieving the loss of her mother. As she attempts to cope with this huge change in her life, her friends bear the brunt of her emotional outbursts.
Erika Jayne
Despite the many demands to fire Erika Jayne, looks like Bravo decided to bring back this 'Pretty Mess' diva. As she continues to battle her lawsuit drama and the many rumors, Erika is ready for a fresh start. When her friends grow concerned that she has gone too far in her quest to move forward, tensions boil over. So get ready to watch yet another season of Erika ready to bite off anybody's head who asks her questions (looking at you Sutton and Garcelle).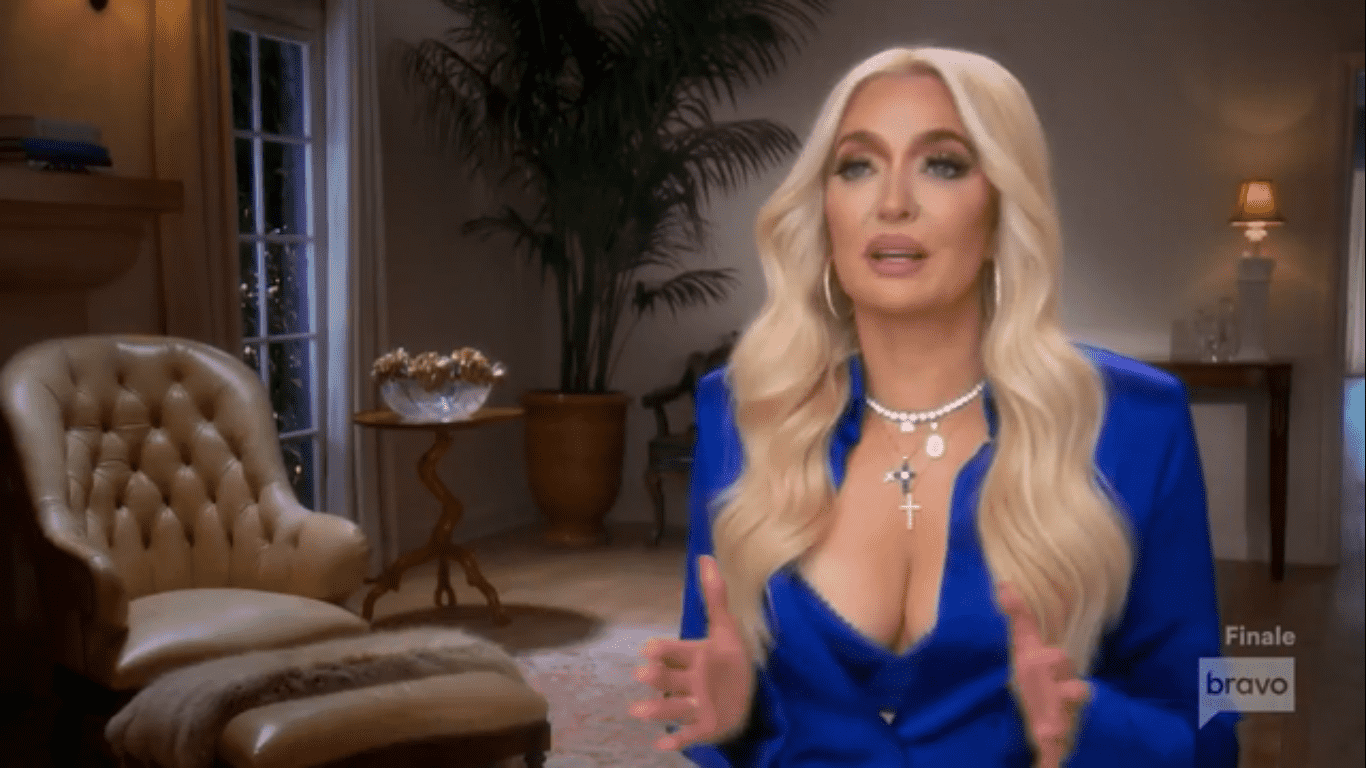 Dorit Kemsley
As the fashionista of the group, Dorit always manages to look cool and flawless. However, her world turned upside down when intruders broke into her house and robbed her at gunpoint while her kids were asleep. This traumatic and life-changing attack, prompts her to work through the healing process with help from her friends. All but one, that is, whose lack of sympathy leaves ripple effects amongst the group.
Garcelle Beauvais
The Haiti-born beauty boasts of a decade-long modeling portfolio, and a very successful acting career. Reaping the rewards of her hard work, Garcelle Beauvais buys a beach house to enjoy with family and friends. Still, she realizes that long hours dedicated to her talk show and writing her memoir are taking a toll on her relationship with her teenage boys.
Sutton Stracke
After her breakup, Sutton is ready to hit the reset button in her life by moving into her newly finished dream home. While she hopes that swiping right will lead to the perfect man, conflicts with the group make her want to swipe left on some of the ladies. The trailer also teased bubbling tension between Sutton and the new housewife Diana.
Crystal Minkoff
After creating waves as the first Asian housewife of 'RHOBH' last season, Crystal Minkoff is back for season 12. Having found her footing with the group, Crystal takes a more honest approach to express her feelings to the ladies. Honesty might not always be the policy, however, and she quickly realizes that the secrets she has held onto may cost her some hard-earned friendships.
Diana Jenkins
Much like her friend Crystal, Diana Jenkins is a formidable match for anyone who attempts to cross her. A Bosnian war refugee who married into an astonishing banking fortune, she is no stranger to Beverly Hills' most elite circles. Following a traumatic miscarriage, Diana is focused on having another baby to complete her family.
Kathy Hilton
On cloud nine following her daughter's lavish wedding, Kathy Hilton reconnects with the ladies. This elation is short-lived, however, when simmering resentments with her sister surface.
Sheree Zampino
One of Garcelle's best girlfriends and ex-wife of Will Smith, Sheree Zampino knows the inner workings of this larger-than-life town. Never the wallflower and unafraid to speak her mind, she quickly forms strong opinions about her new friends.
'The Real Housewives of Beverly Hills' season 12 premieres Wednesday, May 11, at 8pm ET/PT on Bravo. Seasons 1-11 are available to stream on Peacock.