Millie Bobby Brown, 17, slams TikToker Hunter Echo, 21, for 'hateful' lies about 'grooming' her Trigger warning: This article contains sexual references made against a minor
A TikTok star from Los Angeles, Hunter "Echo" Ecimovic, 20, caused a furor on social media after claiming he dated Millie Bobby Brown when she was 16. In the live video on his Instagram (which has since been deleted) he made some startling claims about his alleged sex life with the 'Enola Holmes' actress. After a huge controversy that followed on social media, the actress' rep issued a statement, refuting the TikTok star's claims.
Ecimovic claimed that he 'groomed' Millie Bobby Brown when she was 16 (she's currently 17) and they lived together for eight months. A spokesperson for the 'Stranger Things' star said on Tuesday, July 13 that Ecimovic was not telling the truth and that his 'remarks were dishonest'.
RELATED ARTICLES
Millie Bobby Brown says she feels very lonely despite being friends with Drake, Mark Wright and other A-listers
Millie Bobby Brown, 15, reportedly dating 17-year-old son of England World Cup legend Jason Robinson
The rep for Brown told Daily MaiL, "Mr Ecimovic's remarks on social media are not only dishonest but also are irresponsible, offensive and hateful." The spokesperson further added, "Instead of engaging in a public discourse with him through the press or on social media, we are taking action to ensure that he stops this behavior once and for all."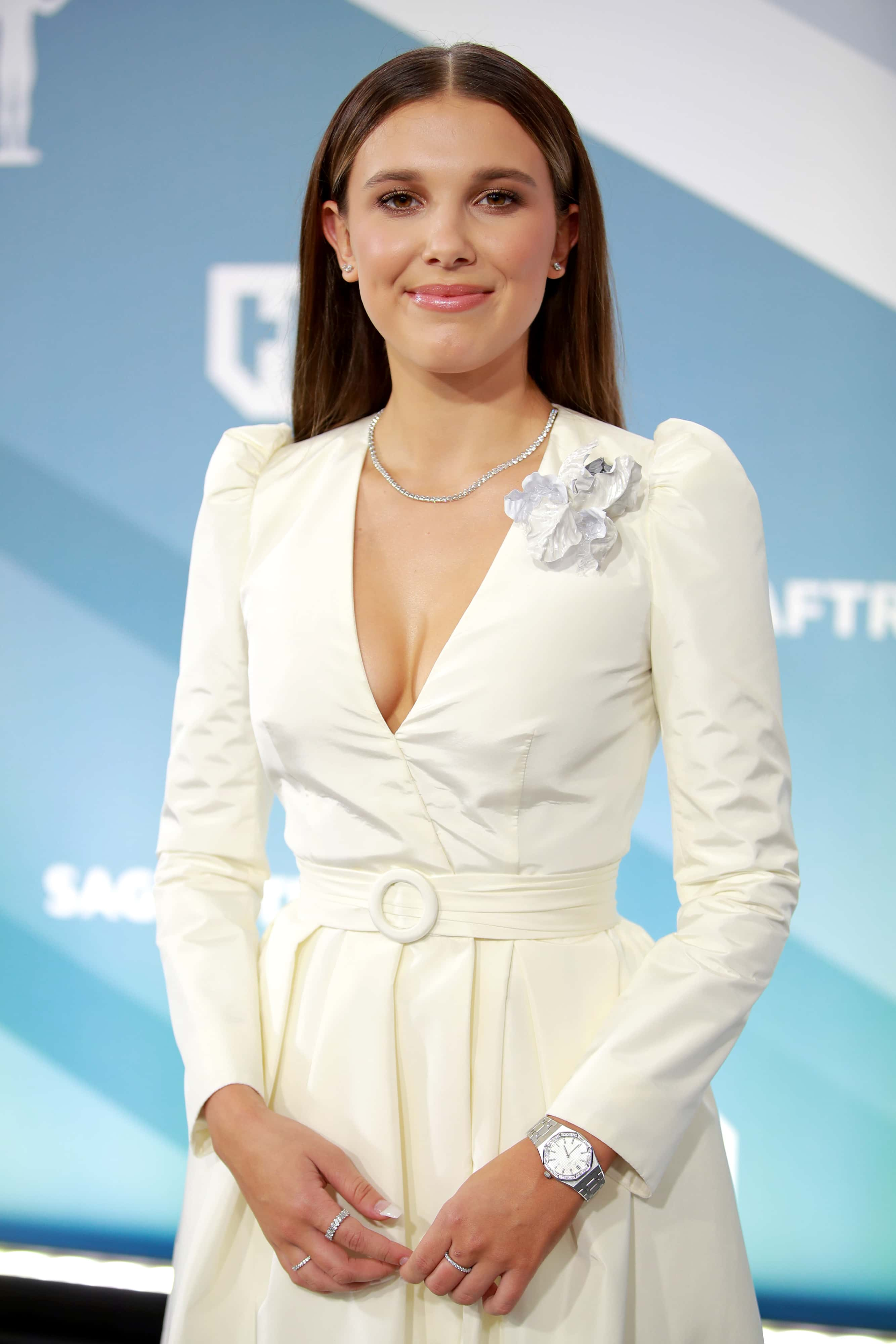 Brown is currently dating Jake Bongiovi, the 19-year-old son of Jon Bon Jovi, who is a student at Syracuse University. The actress' fans were enraged with the comments made by Ecimovic.
Who is Hunter Ecimovic?
Ecimovic is a TikTokker from Los Angeles. Apart from being a social media star, Ecimovic, who goes by the name Hunter Echo on all social media platforms is also a model. He shot a campaign for American Eagle last year, modeling the brand's line of underwear. During the live video, Echo also jokingly claimed Millie "used her powers on me and I got manipulated." The age of consent in California, where Ecimovic lives and where he allegedly spent time with Brown, is 18.
While Echo and his friends were giggling and making jokes while making the claims about Brown, her fans who tuned in to his live video were shocked. Echo's female friend read one of the comments on the live, which read, "Millie is a child" and later on added, "that child knew how to s**k d**k." Ecimovic asserted the same and said, "Yea she did" and proceeded to laugh out loud.
After all the backlash that his 'insensitive' post triggered, Ecimovic posted another video to his TikTok account on Tuesday. This time he came up with a laughable excuse. The 21-year-old claimed that as he was intoxicated during the Instagram Live and he wanted to "antagonize" commenters who called him out on his behavior and statements. "I'm not trying to justify it at all," Ecimovic said on TikTok. "I just want you guys to know that I'm not OK with how I went about stuff." He did not, however, walk back or apologize for specific claims he made about Brown.