Is 'Proof' the end of BTS? K-pop group confirms anthology will end its Chapter 1
The 48-track album was released online on June 10 and the lead single was an instant hit just like any other BTS song BTS reassure fans that the boy group is not disbanding after their comeback with 'Proof' but will put an end to Chapter 1 of BTS' journey (Big Hit Music)
Fans of BTS often times joked that they were "going to be in this Bangtan sh*t for life" on Twitter and it seems like that could be true. The seven-member boy group made their first official album comeback since the 2020 release 'BE' with their first anthology album 'Proof' and its lead single, 'Yet To Come'. The 48-track album was released online on June 10, 1 pm KST (12 am ET), and the lead single soon was an instant hit just like any other BTS song as it made it to MelOn's Top 100 at Number 1 immediately after its release. The song is doing quite well but ahead of their comeback, BTS members tried to resolve the biggest fear fans had in their minds.
Usually, as it goes for anthology albums, music acts release them when they are about to disband or put an end to the journey of the collective. As soon as it was announced that BTS would be dropping an anthology album as their ninth-anniversary comeback album, fans started wondering if the boy group was indeed disbanding soon. Rumors started taking over the internet and fans claimed that it felt like this was the end of BTS. On June 10, the day of their comeback, BTS members themselves share the news that 'Proof' is not their end but a new beginning for the boy group.
READ MORE
Fan Review: BTS drop 'Yet To Come' from their anthology 'Proof' with a promise to ARMYs
How to listen to BTS 'Proof' CD 3 songs? Fans share unreleased songs from Tracklist 3
Is 'Proof' the last album from BTS?
The entire comeback with 'Proof' from BTS seems like it was released to reassure fans that they were not going anywhere and are here to stay, in fact for a long time, as the members declared that this is not the end of BTS but only the first chapter of their journey. The members of BTS shared their feelings about the boy group's journey so far and what they have in store for their dedicated fanbase - The ARMY in the years to come.
RM (Kim Namjoon) the leader of BTS said, "As always when I release a new song for the first time, I'm nervous. I hope many people will like it." The leader mentioned that the album, 'Proof' is special to the members as it celebrates their ninth anniversary in the K-pop industry and it completes the group's Chapter 1. The oldest member Jin also added that the album contained the history of BTS over the last nine years with some of their many unforgettable memories.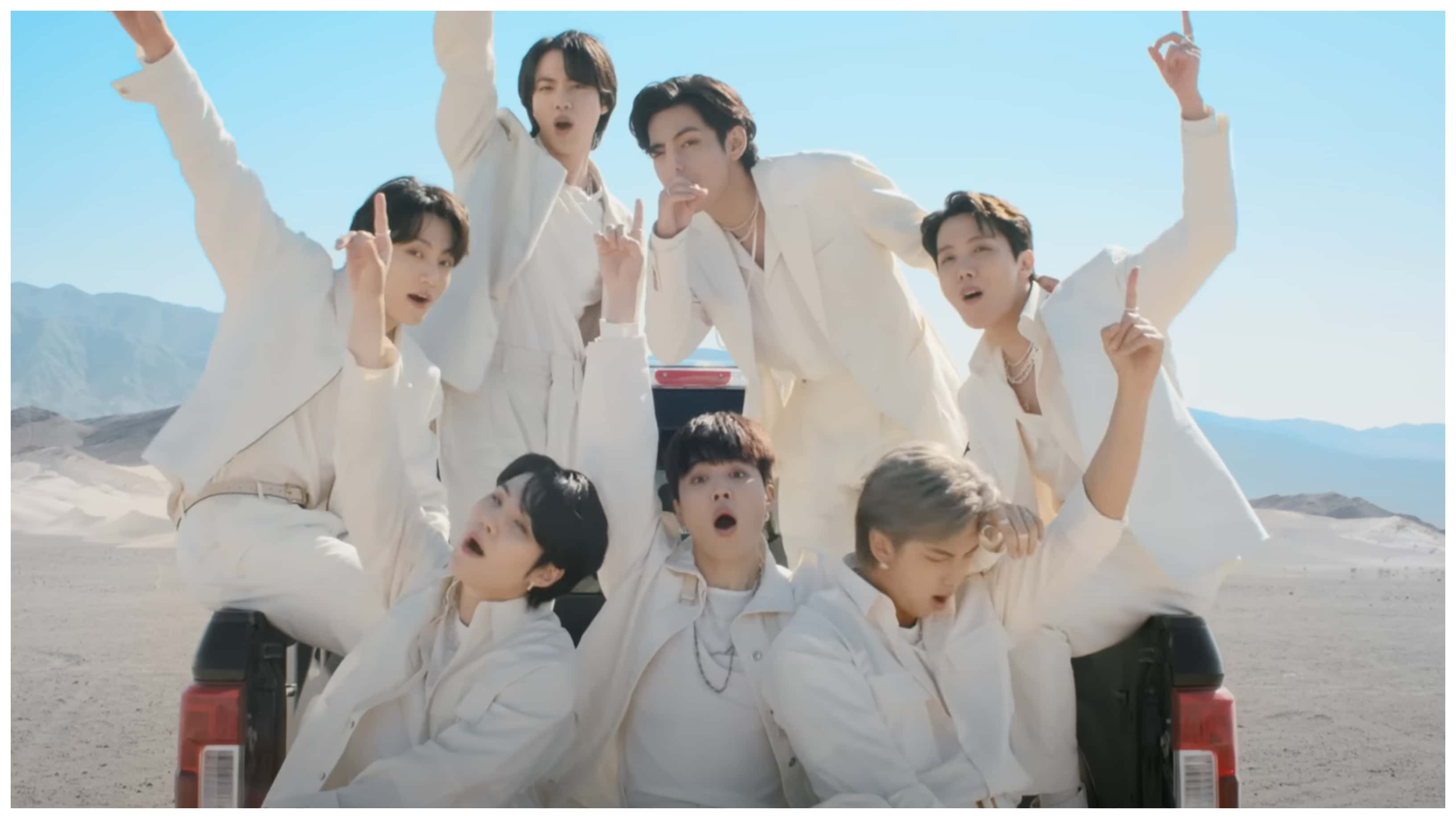 BTS clarifies that 'Proof' is not the end for the group
Suga stated that he paid a lot of attention to the arrangement of songs on the album as he asks fans to listen to them in the same order as it was released in the tracklists for the album, Suga added, "It's an honor to be able to include our nine years of journey in the new album." Rapper and BTS' personal sunshine J-Hope stated that he was happy to make a new comeback with the boys and mentioned that he wishes to enjoy it with fans soon via music shows and more.
The oldest member of BTS' maknae line, Jimin talked about his strange feelings as he said, "It's a special album because the title song that has been released and unreleased songs are also released. It feels special." V (Kim Taehyung) states, "As this album contains our nine-year journey, we sincerely hope that it will be a precious gift to the fans who have always supported us." Maknae Jungkook mentions how working with BTS members on the first Chapter of their journey felt like "writing a very thick book and finishing it."
'We're in this Bangtan sh*t for life'
The report suggested that with 'Proof', BTS members will only put an end to the first chapter in their journey as artists and would be soon making a comeback with Chapter 2. Fans who have seen this are now sharing their excitement about the news. One fan said, "According to @BTS_twt, #BTS_Proof will be the end of their Chapter 1. Chapter 2 🔜." One confused fan asked, "It's been nine years and it's only been their first chapter." One more responded, "We're in this bangtan sh*t for life!"
One more fan added, "BTS: Its the end of chapter 1- Army: Over 235 songs and we were just in chapter 1! Chapter 2 will have more songs, soo excited!!" Another fan hoped, "Hopefully LTB (Louder Than Bombs) gets justice." One fan said, "Chapter 1 is already so much KFJFJF chapter 2 giving library vibes." One fan said, "Chapter 2 aka solo career." One fan anticipated, "We are now entering sassy dilf era bangtan, oh this is about to get WILD and I'm here for every bit of it." One fan joked, "That was a long a** chapter."
---
We're in this bangtan sht for life! 🔥

— bangtan's ᴾʳᵒᵒᶠ⁷ D-DAY (@bangtancycle) June 10, 2022
---
---
Hopefully LTB gets justice ⚖️

— ARMY7_PROOF 💜 (@EmaanZafar18) June 10, 2022
---
---
We are now entering sassy dilf era bangtan, oh this is about to get WILD and I'm here for every bit of it🙂 https://t.co/5PkeChh1gu

— Jayda⁷ ⁱˢ ᴾʳᵒᵒᶠ 💜✨| 6.10 BANGTAN COMEBACK (@OfficialJazzyJ_) June 10, 2022
---