How to listen to BTS 'Proof' CD 3 songs? Fans share unreleased songs from Tracklist 3 As it goes in the history of BTS, rich ARMYs are always here to help the broke ARMYs and it seems like they already pulled through with BTS' most recent comeback album, 'Proof'. BTS made their official comeback with their anthology album, 'Proof' which was released on June 10 at 1 pm KST (12 am ET) globally as they dropped the music video to the lead single, 'Yet To Come'. The song was full of references and callbacks to the boy group's older music videos and was an instant hit that fans have been constantly streaming non-stop. The song was indeed a huge success as the single became BTS' first song to debut on MelOn Top 100 at Number 1.
Not only that but the premiere for 'Yet To Come' is recorded to be one of the biggest premieres in YouTube history while the boy group has already racked up 88,286 (and counting) first day sales as of June 10, 2:30 pm KST (1:30 am ET). The single was released along with the album, 'Proof' but fans were already disheartened by the fact that songs from CD 3 of the album would not be released on all streaming platforms for fans to listen to. It was reported that fans who purchase the albums will be the only ones who would be able to listen to songs from Tracklist 3 of 'Proof' but fans are here to help each other out and it shows how it's ARMY against the world.
READ MORE
Is 'Run BTS' from 'Proof' a diss track? Single reported 'unfit for broadcast' due to swear words
Fan Review: BTS drop 'Yet To Come' from their anthology 'Proof' with a promise to ARMYs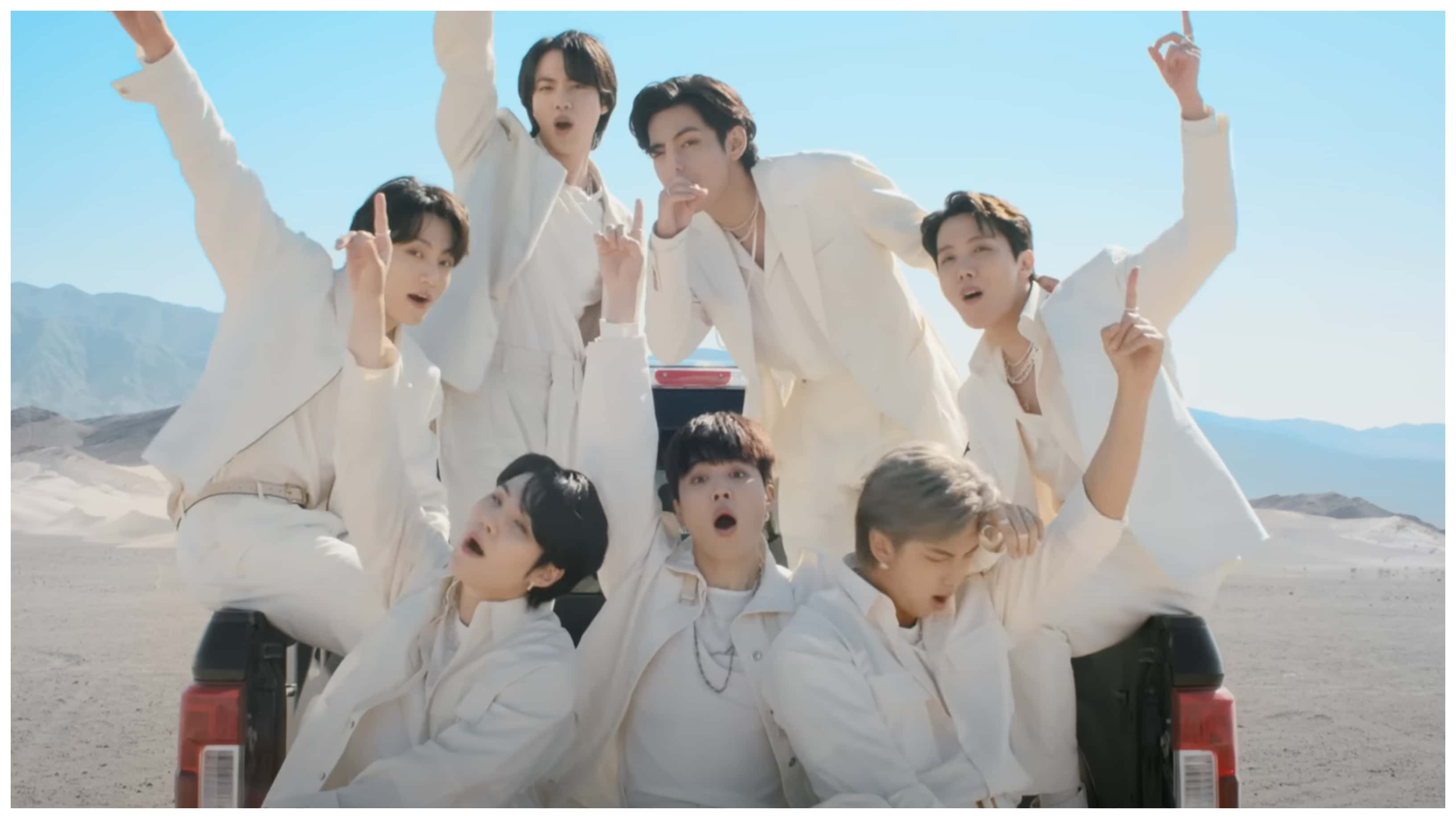 Fans drop unreleased songs from CD 3 online
As soon as the album from BTS was dropped online, fans started trending various catchphrases on Twitter but one particular phrase caught the attention of many ARMYs. Fans were trending the phrase 'Google Drive' on Twitter as it was being reported that BTS fans had crashed the entire website in their quest to find the unreleased tracks from CD 3 from 'Proof'. As soon as BTS members dropped the album, HYBE Labels (Big Hit Music) dropped the audio versions of all 48 tracks from the album, including the CD-only tracks from the album on BTS' YouTube channel - BangtanTV.
Soon, fans started sharing the playlist link of the unreleased tracks online only for HYBE Labels to private all the songs. Fans on Twitter started asking others for the links to the songs from Tracklist 3 when ARMYs who had already received the album started sharing the audios online via third-party websites and apps like Google Drive. Fans rushed to these platforms and eventually crashed them.
'Stop trending Google Drive'
More and more fans started helping out but the memes had to come. One fan said, "Eerybody on the cd3 google drive link." Another fan said, "GOING FROM SPOTIFY TO YOUTUBE TO GOOGLE DRIVE TO INSTA TO WEVERSE TO TWITTER." One worried fan said, "ALSO STOP TRENDING GOOGLE DRIVE BEFORE HYBE FINDS YALL." One fan asked, "What happened to the Good drive?" and another asked, "How the hell you crash a Google drive?"
One fan said, "Bts posting on Instagram while I have Google drive Spotify YouTube going and I'm live tweeting." One more fan joked, "Me downloading the cd 3 demos asap before the google drive link broke." Another fan said, "NEW GOOGLE DRIVE LINK FOR PROOF CD 3 DEMOS." One fan said, "Because i'm an amazing human being: cd3 google drive link from me to you, happy proof day to all those who celebrate."
Find a presently working link to download all songs from CD 3 of BTS' first anthology album, 'Proof' here.
---
ALSO STOP TRENDING GOOGLE DRIVE BEFORE HYBE FINDS YALL 😭😭😭

— jiminiesjams⁷💜💜 (@btsrulz) June 10, 2022
---