'Dark Side of the Ring' Season 3 Full Cast List: Meet Jon Moxley, Chris Jericho and other stars from Vice docu 'Dark Side of the Ring' Season 3 is set to talk about some of the mysterious incidents that took place in the world of professional wrestling. The series digs deeper to examine backstage controversies and mysterious deaths that rattled the wrestling fraternity. It also explores the darkest stories from the golden age of wrestling and tries to find the truth behind the depressed lives of many world-class athletes.
Since its inception, the show has featured a variety of iconic wrestling superstars, and this season, it is no different. The upcoming season will feature a lot of wrestling legends who have been a part of the industry for the last four or five decades.
RELATED ARTICLES
What is Sasha Banks' net worth? Here's how much WWE SmackDown Women's Champion earn
What is Drew McIntyre's net worth? A look at WWE star's fortune ahead of Royal Rumble 2021 clash with Bill Goldberg
Take a look at all the notable personalities making an appearance on Season 3.
FULL CAST LIST
Stone Cold Steve Austin
Born on December 18, 1964, Steve Austin is one of the members of the "Attitude Era" that took WWF (World Wrestling Federation) to a whole new level. Austin was integral to the success of the Attitude Era in the WWF (now WWE), an industry boom period in the late 1990s and early 2000s.
Austin started his professional wrestling career after playing college football at the University of North Texas. After a brief stint in Extreme Championship Wrestling (ECW) in late 1995, he signed with the WWF under the ring name of The Ringmaster. The following year he was repackaged as "Stone Cold" Steve Austin. He gained a lot of popularity with the new character and went on to become one of the greatest wrestlers of all time. Austin held a lot of championships throughout his career. He is a six-time WWF Champion, a two-time WWF Intercontinental Champion, a four-time WWF Tag Team Champion, and a one-time Million Dollar Champion in WWE.
Apart from a career in wrestling, Austin has gained prominence as an actor in the entertainment industry. His film credits include 'The Longest Yard', 'The Condemned', Knock Out', 'Grown Ups 2' and more.
Chris Jericho
One of the most integral parts of the Attitude Era, Jericho has undoubtedly been the face of professional wrestling for more than three decades. In 1999, he made his debut in the World Wrestling Federation (WWF). Jericho created history in 2001 by becoming the first-ever Undisputed WWF Champion. He has headlined numerous pay-per-view events during his time with WWF and WWE.

Wrestlemania, Summer Slam, TLC, Elimination Chamber, Royal Rumble are some of the events he has been a part of. Jericho is a six-time world champion and held the World Heavyweight Championship three times. He is currently signed to All Elite Wrestling (AEW).

He is also the lead vocalist for the heavy metal band Fozzy. Since their debut album in 2000, the band has released seven studio albums.
Jon Moxley
Born on December 7, 1985, Jonathan David Good is better known by his ring name Jon Moxley. Good made his professional wrestling debut in 2004 and competed under the name of Moxley in various regional promotions. The athlete signed up with WWE in 2011 and became a part of NXT before getting a chance to be a part of WWE's main roster.
In WWE, he was given the name Dean Ambrose and joined the main roster in November 2012 as a member of The Shield alongside Roman Reigns and Seth Rollins.
He went on to create a record by holding the WWE United States Championship for 351 days and in the process, became the longest-reigning United States Champion since the championship came under WWE's ownership. Ambrose went on to win the WWE Championship once, the WWE Intercontinental Championship three times, and the WWE Raw Tag Team Championship twice. After having a lot of success in WWE, Good left the company in 2019 and joined AEW.
He is currently dating media personality Renee Paquette and the couple is expecting their first child together.
Eric Bischoff
Just like Austin and Jericho, Eric Bischoff is also a product of the Attitude Era. Bischoff was not a regular in-ring competitor but created a lot of fan-favorite moments by becoming on-screen General Manager of Monday Night Raw. In 2002, Bischoff was hired by World Wrestling Entertainment (WWE, formerly WWF) to be the general manager of 'Raw'. Although primarily an on-screen role, Bischoff had a wide range of contacts within WWE to whom he could pitch creative ideas.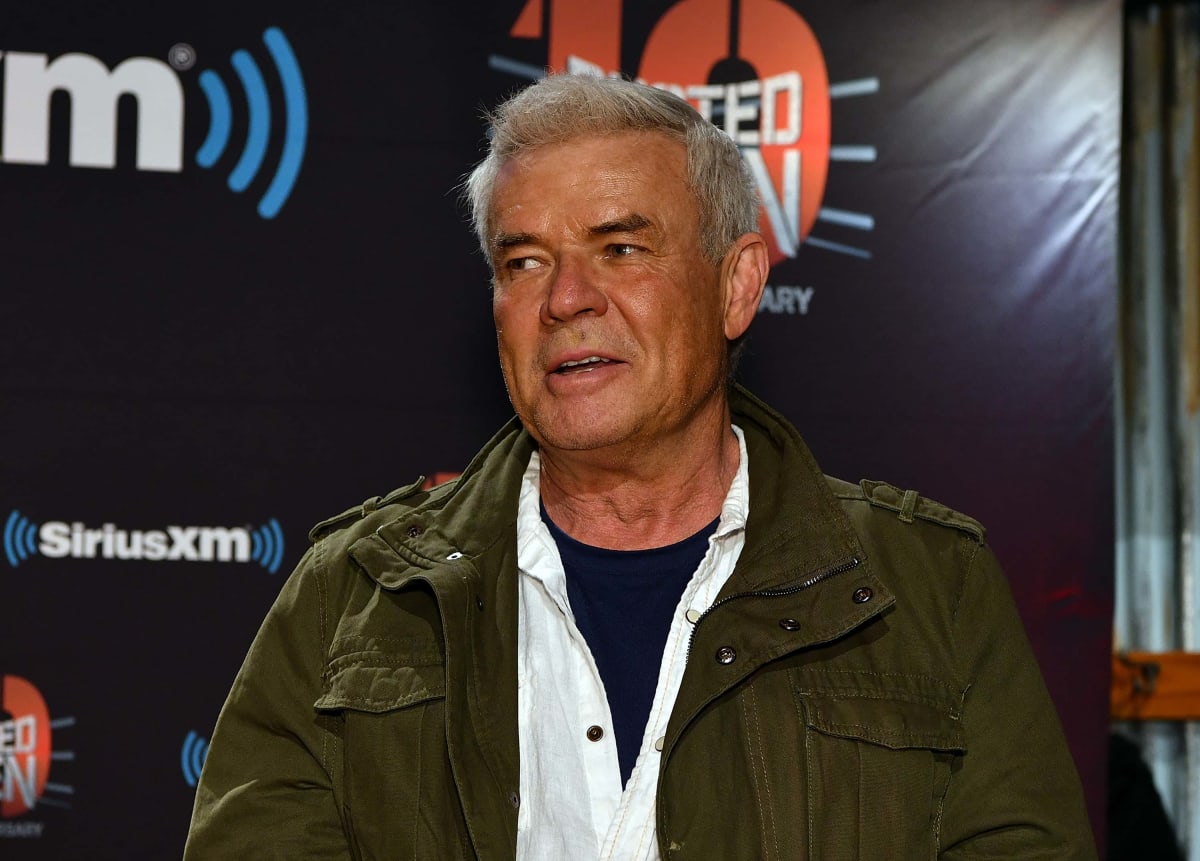 Bischoff had some of the greatest feuds with Stone Cold Steve Austin, John Cena, Stephanie McMahon and Paul Heyman. He is undoubtedly one of the most polarizing and controversial figures in professional wrestling history.
Jake "The Snake" Roberts
One of the most iconic names in professional wrestling, Aurelian Smith Jr. is better known by his in-ring name Jake "The Snake" Roberts. He is best known for his two stints in the WWF (later called WWE); the first between 1986 and 1992, and the second between 1996 and 1997. Many of Roberts' storylines revolved around the use of his snake, Damien.
He is probably one of the greatest professional wrestlers in the modern era to never hold a title for any of the major companies in the post-territory era.
Jim Cornette
Jim Cornette is one of the most prominent names in the wrestling world and has covered professional wrestling extensively. He has also previously worked in the wrestling industry as an agent, booker, commentator, manager, promoter, trainer and occasional professional wrestler.

He joined WWF in 1993 and held several positions, including manager, color commentator, and member of the booking committee. In 2017, Cornette retired from managing.
Excited about 'Dark Side of the Ring'? Catch Season 3 of the highly-anticipated season on VICE TV on May 6 at 9 pm ET.