Taylor Swift's former 'schoolmate' claims ex-classmates 'hated' her and were 'jealous of her fame' NASHVILLE, TENNESSEE: While Taylor Swift's new album 'Midnights' sells like hot cakes, a TikToker, claiming that she attended Hendersonville High School with the singer, reportedly said in a TikTok video that her fellow classmates were "jealous of her fame" and "hated" her. "There were not a lot of people in high school who had nice things to say about her," the user claimed.
Jessica McLane, now 30, was in the same school as Swift in Nashville, in the year 2006. Now, Jessica has given her TikTok fans a glimpse of what the singer was like before she became famous. In the video, she claims she hardly talked to Swift but other students said she was "b***hy" and the local boys who had inspired some of her heartbreak songs, including 'Teardrops on my guitar', were unhappy, according to The Daily Mail.
READ MORE
Taylor Swift drops new album 'Midnights': Fans say singer 'giving us a reason to live'
'Missed you Ri!': Rihanna breaks Internet as she confirms she will headline 2023 Super Bowl halftime show
According to the outlet, the Grammy winner, who grew up in Wyomissing, Pennsylvania, moved to Tennessee when she was 14 so she could pursue a career in country music. The 'Delicate' singer was a student at Hendersonville High School for two-and-a-half years before she left to become homeschooled after her singing career took off. McLane reportedly said in the video, "When she first started becoming super successful, most people hated her. Keep in mind, these are her peers, this isn't, like, just random people on the internet. There were not a lot of people in high school who had nice things to say about her. There were general rumors about her being b***hy. [People would say], 'She said this, she said that, she was mean.'"
Swift was playing at Nashville's Bluebird Café in 2005 when she caught the attention of music mogul Scott Borchetta, who helped her launch her singing career. She released her debut album, 'Taylor Swift', in October 2006, peaking at number five on the US Billboard 200 and staying on the chart for more than 150 weeks. McLane added that after Swift rose to fame, her jealous classmates started to spread vicious rumors about her. "Jealousy was definitely a thing," she stated.
"The 16, 17-year-olds who were trying to have a career in music at Hendersonville were playing downtown or at the local coffee shop, not winning awards. It's not that these people weren't talented, it's just that most people don't make it. Also, back then, Taylor didn't have as good of control over her voice as she does now, so there were a lot of people in high school who [felt they] were vocally a lot better," McLane reportedly said in the video, continuing, "Also, the guys she was writing these songs about they were still in school, they were still there. And now they have a hit song about them talking about what a s**ty boyfriend they are, you know?"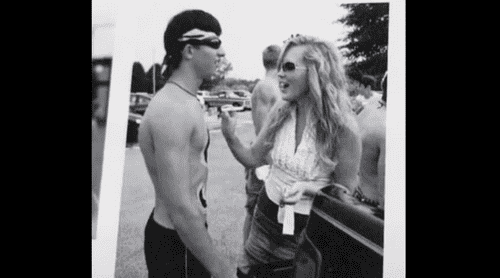 Furthermore, Swift left school after her career took off and went on to graduate via homeschooling. McLane added that the artiste, who had invited her former classmate to attend an event, was to show them how far she had come. "As we all know, 2009 is the year that she killed the game. She invited us to the CMAs to say f**k you. And we deserved it. So to Taylor, touché, that was a good one," McLane said. While many accused her of lying to know the musician, she fired back with a picture of Swift in her yearbook