Steve Harvey addresses new beard, divorce rumors and playing matchmaker in upcoming season of 'Steve'
The show's premiere which airs on Tuesday, September 4, shows Steve helping two bachelorettes and 20 bachelors through 24 hours of speed dating.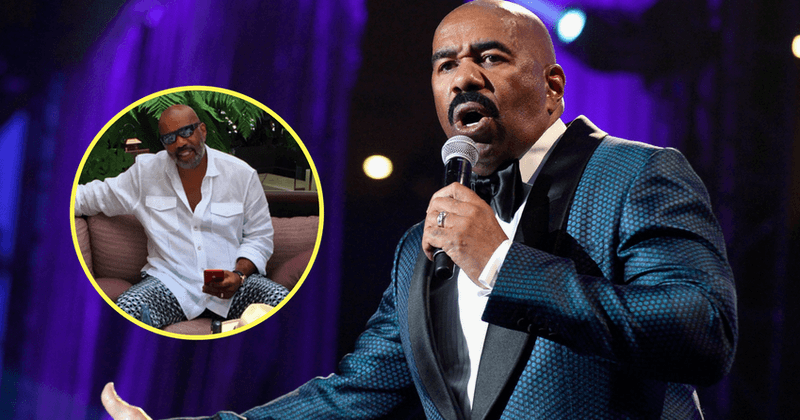 Salt and pepper and a great sense of humour; looks like there's no looking back for Steve Harvey as he is - for the lack of a better term - slaying. Breaking his silence over divorce rumors and why he grew the beard, Steve takes finding and keeping love to the next level on the season two premiere of the syndicated daytime show, 'Steve.'
First things first, here's all you must know about the upcoming premiere of the show, which is set to air on Tuesday, September 4. As Steve puts on the matchmaker hat, he helps two bachelorettes, 20 bachelors through 24 hours of speed dating at up to 10,000 feet - as if speed-dating weren't terrifying enough!
And not just that; Steve also goes on to give the McDonald's drive-thru singer who became this summer's biggest viral video sensation, her big break on television with her performance.  And while her potential is a clear proof of her becoming a star any day now, Steve himself also entertains the audience and viewers by playing the piano to the tune of his signature straight-talk advice!  
But still - why the beard, you ask? "This year we launched a new season so every now and then I reinvent myself," the 61-year-old host and comedian explained told Entertainment Tonight. After explaining how he grew the beard out just last summer, Steve goes on to share that initially, he wasn't all that confident about it. "This year, when I didn't color it, it was a lot more gray, so I'm flipping the script," he quipped. "I'm gonna see how the beard game go. I'm gonna just do something different. I'm gonna stay fly till I die."
And flying he is, even in the midst of alleged divorce rumors, that were first published by Radar Online. "There was a huge blowout fight and Marjorie walked out threatening divorce," the report outlet reported, citing insiders. "There's no way she was going to put up with Steve hanging around a man-eater like Kris (Jenner) — especially since he's proven time and again he can't be trusted."
But shutting all those rumors down, Steve shared the most picture perfect clip of their family's European vacation from earlier this summer. "@marjorie_harvey and I…. Cool moments from the vacation with the Fam and don't ask me nothing bout the music cause I don't know but thanks to a great 25 yr old @mattwoodvisuals we got some great footage," Harvey captioned the post.
So things look pretty fly for the bearded hip guy!