Jay-Z's Roc Nation skips streaming Lil Uzi Vert at Rolling Loud Miami, fans slam marketing move The ongoing three day Rolling Loud Miami 2021 festival made quite a few headlines from day one. From Trippie Red's chain getting snatched to Coi Leray performing to a still crowd and DaBaby mocking Megan Thee Stallion by calling Tory Lanez on stage, fans got too much gossip to digest.
Now, before the coveted festival wrapped up on Sunday, July 25, Lil Uzi Vert's performance was another gossip that made it to the Internet, all thanks to Roc Nation not allowing the rapper's set to stream online for people sitting at home. Social media users then thronged to Twitter to slam Jay-Z owned Roc Nation for ruining their experience. Interestingly, Rolling Loud's co-founder Tariq Cherif also jumped into the fire when he asked social media users whether he should go against the giant label or simply abide by their rules.

RELATED ARTICLES
Why did Mariah Carey quit Jay-Z's Roc Nation? 'Explosive meeting' resulted in walkout
Super Bowl LIV: Did Jay-Z pressure Jennifer Lopez to cut her statement on border crisis from halftime show?
Why did Roc Nation not allow Lil Uzi Vert's performance to stream online?
For the uninitiated, Lil Uzi Vert is Roc Nation's artist since April 2019. He came under the label's umbrella following his tussle with his earlier record label Generation Now. Lil Uzi, who performed a slew of his hits from his extensive discography, also debuted a new song. However, since the music lovers sitting at home could not enjoy the performance, they took to Twitter to brutally drag Jay-Z's founded company. A few people also noticed how Megan Thee Stallion, who is also signed to the same record label, did not face any such issue as fans thoroughly enjoyed her live streamed performance. Though Roc Nation has not shared any official comment on the same, it is believed that they did not allow the live streaming due to copyright issues and other legal hassles.
Rolling Loud's co-founder Cherif also grabbed a lot of attention when he tweeted, "Roc nation won't let us stream Uzi but I'm thinking about just streaming him anyway. I love jay z but Desiree be on that bull shit. What y'all think? Should I say f**k it and stream him? Or play it safe and listen to the roc?" Reverting to this one said, "Thousands of us were waiting… gofund the fine, we'll pay it." Another replied, "Have you exhausted every option to try get them to approve it? You don't wanna burn any bridges bro." Whereas, one asked, "How much can they sue you for? Is it worth it? I'm guessing not lol."
After getting canceled in 2020 due to the deadly coronavirus, the Rolling Loud Miami 2021 opened its gates to ardent music lovers on Friday, July 23. Artists namely A$AP Rocky, Travis Scott, and Post Malone were the headliners of the mega-event. Speaking of other editions of the festival, the Rolling Loud New York edition will take place from October 28 to 30 whereas, the California edition of the same will be held from December 10-12.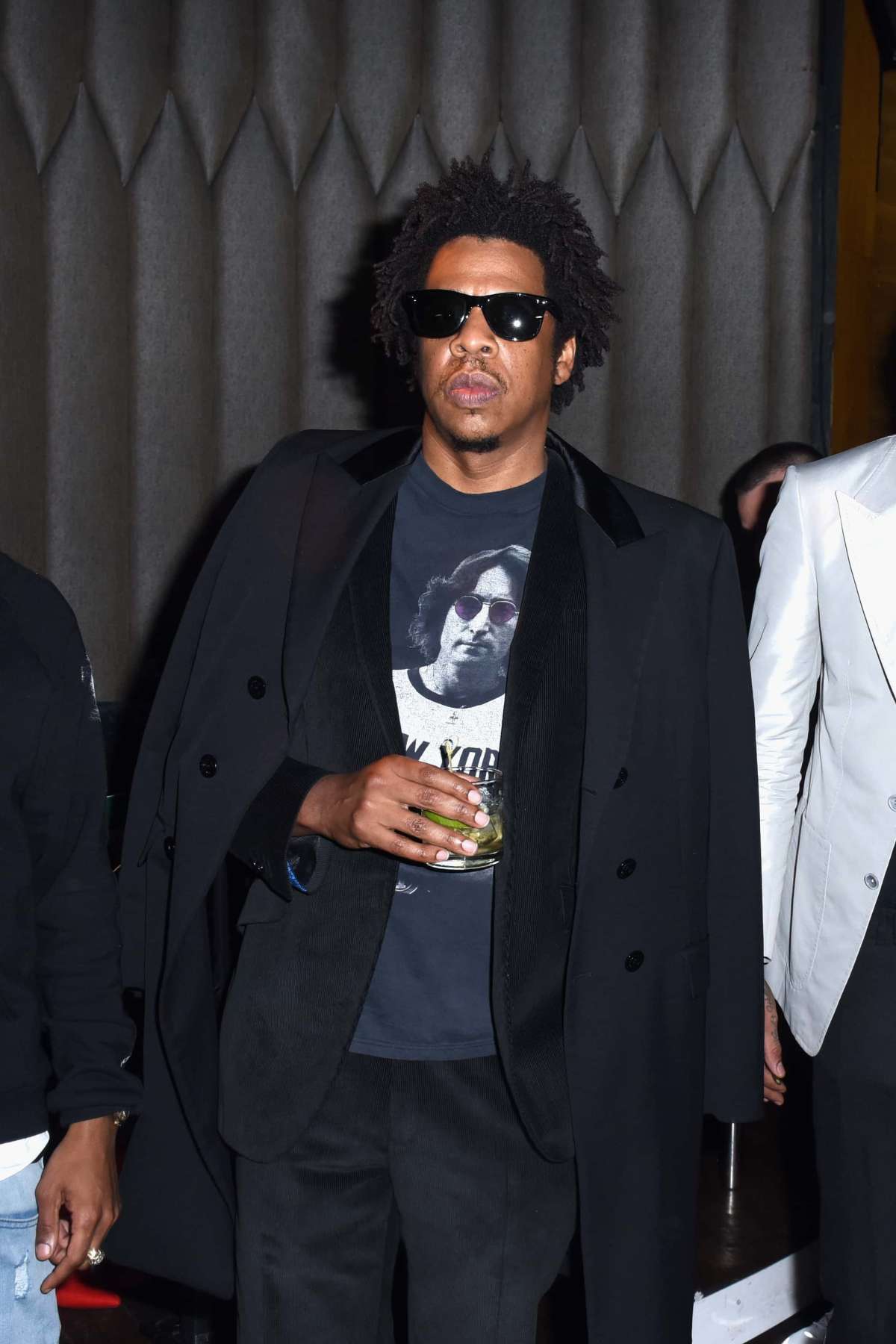 ---
Roc nation won't let us stream Uzi but I'm thinking about just streaming him anyway. I love jay z but Desiree be on that bull shit. What y'all think? Should I say fuck it and stream him? Or play it safe and listen to the roc?

— Tariq (@TariqCherif) July 26, 2021
---
---
Thousands of us were waiting… gofund the fine, we'll pay it. 🤷🏽♂️

— Gabriel Antonio (@gabrealantonio) July 26, 2021
---
---
Have you exhausted every option to try get them to approve it? You don't wanna burn any bridges bro

— 360 (@3ree6ixty) July 26, 2021
---
---
How much can they sue you for? Is it worth it? I'm guessing not lol

— Megan (@BustaReimer412) July 26, 2021
---
'Roc Nation whack as hell for not streaming Uzi s**t dawg'
Fans who could not watch Lil Uzi Vert's set from home decided to drag Roc Nation on Twitter. One user said, "Thanks for ruining my rolling loud home experience @RocNation" Speaking on the same, another posted, "This s**t never droppin." One person who attended the event Live from the venue added, "I can tell you it's pretty dope performance and I'm not a fan at all. You should be here."

The next one shared, "I just don't understand why roc nation let Megan be streamed and not Uzi." Whereas, one said, "I couldn't watch because roc nation is s**t" adding a clown face in the end. One individual stated, "Roc Nation whack as hell for not streaming Uzi s**t dawg...."Meanwhile, one user asserted, "Roc Nation & Universal are 2 labels to not play copyright games with sir. Take the L." Another concluded, "This rolling loud roc nation thing is a hilarious marketing move, assuming they're all in on it."

---
this shit never droppin

— tha real vic damone jr 🇰🇪 (@bigderoo) July 26, 2021
---
---
I can tell you it's pretty dope performance and I'm not a fan at all. You should be here

— I'm a LORD... really (@GPCarlo101) July 26, 2021
---
---
I jus don't understand why roc nation let Megan be streamed an not uzi

— jason ✱ (@meh1629) July 26, 2021
---
---
I couldn't watch because roc nation is shit🤡🤡

— RJ 👋🏽 (@HatingRJ) July 26, 2021
---
---
Rocnation whack as hell for not streaming Uzi shit dawg....

— BEEN ONE 🐐 (@champagnemack_) July 26, 2021
---
---
this rolling loud roc nation thing is a hilarious marketing move, assuming they're all in on it

— olivia (@geminitoofly) July 26, 2021
---
Share this article:
Roc Nation no live stream Lil Uzi Vert Rolling Loud Miami set jay z megan thee stallion dababy