Pop Smoke's deluxe album has fans raving about Davido and Burna Boy tracks: 'Africa is winning' On the occasion of what would have been his 21st birthday, the deluxe version of late rapper Pop Smoke's 'Shoot for the Stars, Aim for the Moon' album has now been released. Earlier this month, fans were treated to 19 songs on his debut studio album, which was released posthumously on July 3. The album featured collaborations with numerous stars such as Quavo, Lil Baby, DaBaby, Swae Lee, Future, Rowdy Rebel, 50 Cent, Roddy Ricch, Tyga, Karol G, Lil Tjay and King Combs.
And now the latest deluxe edition also looks like a heavyweight offering, considering it features 15 brand-new tracks with collaborations from Gunna, Young Thug, Burna Boy, Jamie Foxx, Fivio Foreign, Davido, PnB Rock, Queen Naija, BloodPop and A Boogie Wit da Hoodie.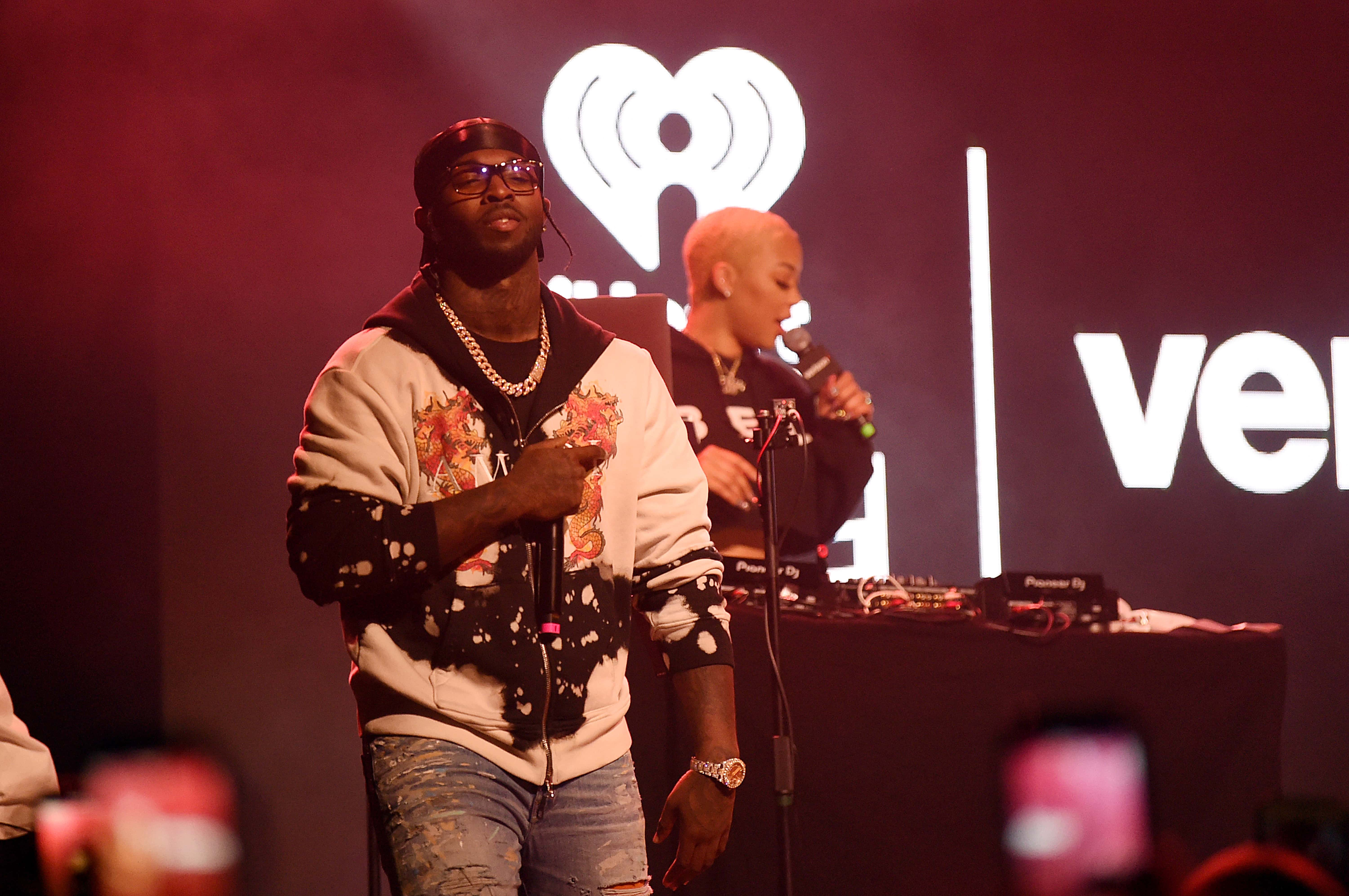 Two of the tracks from the new release have received special acclaim from fans since they feature African artistes Davido and Burna Boy. Davido, who is an American-born Nigerian singer, collaborated with the deep-voiced Pop Smoke on the dancehall track 'Tsunami', and fans have been praising the infectious new song to the skies. Similarly, Burna Boy, another Nigerian singer, also collaborated with the late Brooklyn drill star for the brilliant remix of the song 'Enjoy Yourself (Remix)'. The original version had featured the Latin music artiste Karol G.
After the deluxe edition of 'Shoot for the Stars, Aim for the Moon' dropped, fans were quick to highlight these two African singers for their amazing contributions to the celebratory album. One fan noted, "You know Pop Smoke posthumous album would not have been complete without the two and only leading artistes of AFROBEAT and African music Davido and Burna Boy... a TSUNAMI was needed so you could ENJOY YOURSELF!" Another said, "Davido and Burnaboy are on Popsmoke's 'shooting for the stars' album. Nigeria is winning, Africa is winning. LOUD IT."
Another music lover exclaimed, "Davido, Burna Boy and more on Pop Smoke's Deluxe Album, now that's what I wanted!" As another admirer stated, "Pop Smoke manager loved so much afrobeat that he took the most popular Nigerian singers on the deluxe, Davido & Burna Boy." Another tweet read, "AFROBEATS to the world! They are the ones really pushing this African vibe with no fake Caribbean or British accent."
Davido's autotuned dancehall track, 'Tsunami', was being hailed as a new masterpiece by fans, with one admirer saying, "This Davido & Pop Smoke is a whole vibeeee, I'm vibin for real." One fan also tweeted, "Who is that Davido, damn it's fire... Davido with Pop smoke is like Jordan and Pippen." Another supporter tweeted, "Thank you Davido for blessing Pop Smoke with a Dancehall song that's fire!"
Meanwhile, Burna Boy's 'Enjoy Yourself (Remix)' was also getting many fans grooving, as they exclaimed, "Did this (n-word) put @burnaboy on my favorite song on the album it's a wrappppp!" Another enthusiastic fan stated, "Burna Boy feature off Pop Smoke's Album is FIRE!" Another proud African admirer also observed, "Burna boy songs are really timeless and inspiring. He is really a national treasure. What a talent!!" Fans were also saying that it was a far better remix than the Karol G original. "This version is way better."
As one fan concluded regarding these two African stars finally getting their deserved recognition — "Davido And BURNA BOY!?! Yea I can sleep peacefully now."