Patrick Mahomes' wife Brittany Matthews looks SEXY in bikini as she shares honeymoon pics
After a stunning wedding ceremony in Hawaii, Mahomes and his new wife Brittany Matthews enjoyed their honeymoon in St. Barth's Brittany Matthews and Patrick Mahomes recently got married in Hawaii (Instagram)
The newlyweds Patrick Mahomes and Brittany Matthews enjoyed every bit of their elegant wedding at Maui in Hawaii during the second week of March 2022. The NFL champion and his wife had their honeymoon in an equally, if not more, picturesque place.
The couple of 26-year-old love birds flew to St. Barth's to kick off their honeymoon. Brittany took to her Instagram to share some visuals of her time in paradise with the world.
READ MORE
Patrick Mahomes & Brittany Matthews: From Westinghouse High School to Hawaii via the Super Bowl
What is Patrick Mahomes' net worth? Chiefs quarterback signed 10-year extension worth over $500 million
Her series of public displays of affection from the honeymoon started with a view of the hike. The KC Current owner and the Kansas City Chiefs star quarterback were looking cozy as they cuddled up in the picture. The newlywed blonde beauty captioned the image with the words, "Went to St. Barth's for our honeymoon [heart eyes emojis]"
In the multiple bikini snaps she shared, her lean physique and toned body were highlighted.
The couple was having the time of their lives as she sat at the edge of a pool. This picturesque snap was captioned, "Our view from our villa was just pure perfection." Other snaps in the series included one where the duo got a chance to splash around in the ocean after a mountain hike.
The honeymoon was wrapped up with a quick recap of the few days the couple spent together in paradise. Brittany was rocking her clinging white dress as the duo went out to dinner. Their honeymoon started on March 15, Tuesday as the blonde beauty shared a selfie. She was dressed in a white mini blouse dress that had cut outs around her obliques. She paired this with powder blue stilettos that featured huge bows. A matching monogrammed Christian Dior saddle bag was paired to tie the look together.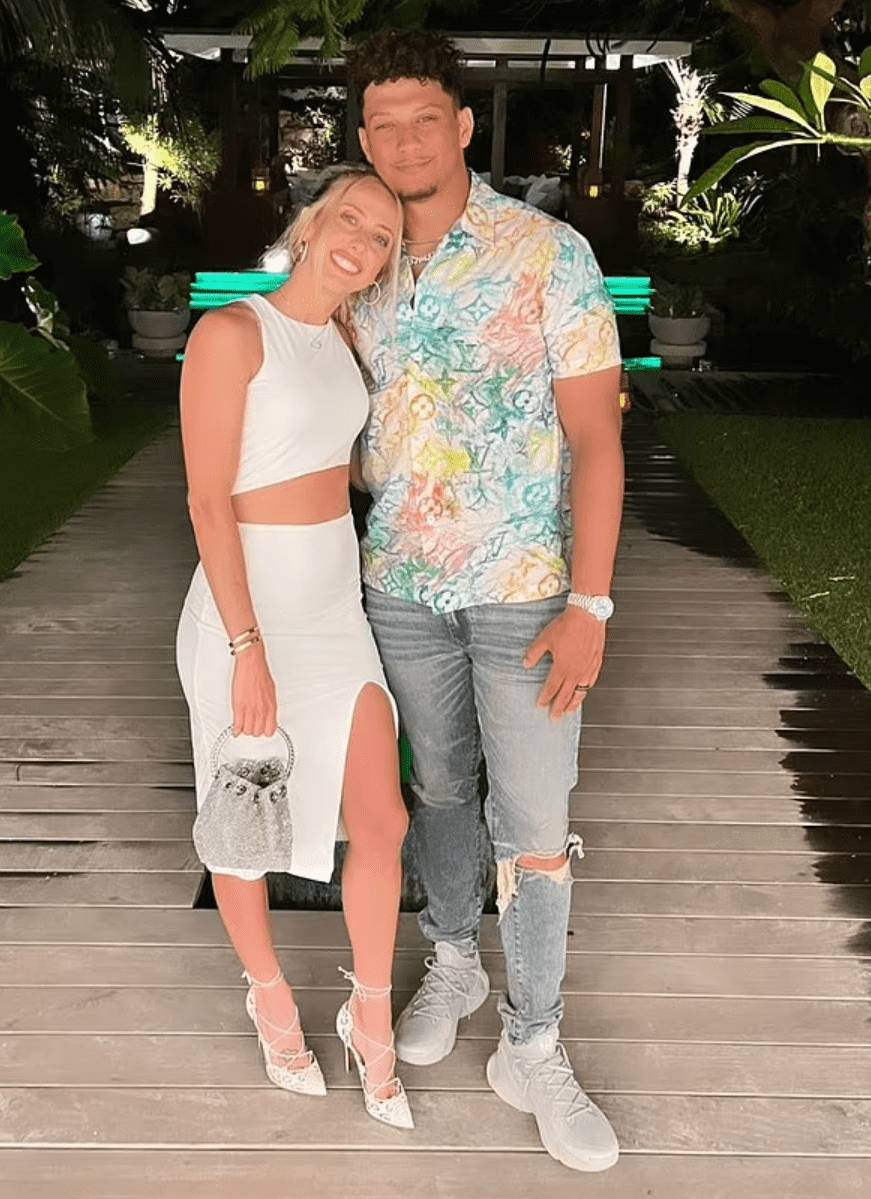 'Was such a perfect honeymoon', she captioned the image and tagged her husband.