'Model Squad': Ping Hue opens up about diversity in the modeling industry and her difficult dating life
The New-York born Chinese beauty, Ping Hue, cannot contain her excitement as she gets ready to represent the Asian-American community on the big screen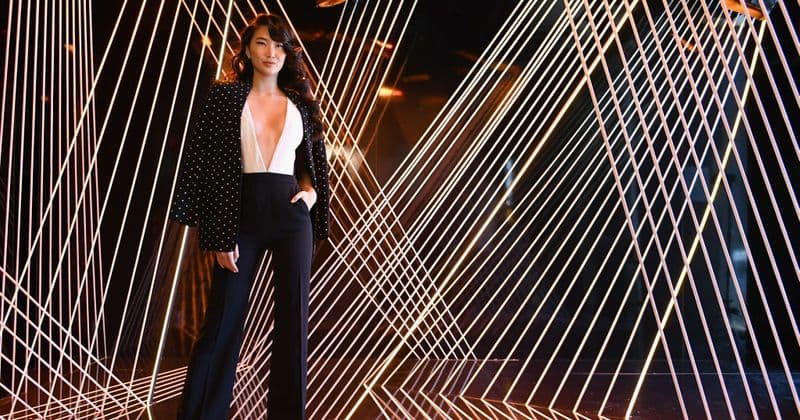 Today is the day E!'s 'Model Squad' premieres and Ping Hue hopes the viewers will get to relate to a refreshing new take on the modeling industry, the part that the model admits "are not uploaded on social media." The New-York born Chinese beauty, Ping Hue, landed her first editorial feature in Vogue China alongside Asian supermodels Liu, Tao, Danni Li and Du Juan, photographed by Dan Jackson. Now, with a decade in the industry, Hue is all set to make a difference, especially by representing the Asians in the high fashion industry. Well, she's done that, but she aspires for more.
"Growing up I never identified with anyone on TV, besides Lucy Liu," laughs Hue. "I feel that currently, it's an age when Asian-Americans can relate to me and be inspired to make a difference and know that it's okay to not really fit in. I've learned to embrace my individuality and the confidence I have really helps to push through the job fraught with a lot of rejections," she adds.
Ever since Hue got started in the industry, she has graced the spreads of 'Teen Vogue,' 'Elle,' 'Marie Claire,' and many other magazines. So she knows what has kept her going- her hard work, dedication and her squad. "Having a good support system, especially of the girls in the same industry is crucial because it's hard to retain friendships when you're always going in and out of the country and struggle to even keep in touch with family," says the Manhattan girl. "Whenever you see another model going through the same things as you emotionally, you can relate in such intimate level," she adds. 
So that is what the new show is all about- the truth about the life of a model- "what happens before hair and makeup and what happens after." The nine cast members in 'Model Squad' include Devon Windsor, Daniela Braga, Hannah Ferguson, Nadine Leopold, Olivia Culpo, Caroline Lowe, Ashley Moore, Shanina Shaik with Hue being the eldest, and she totally owns it as she says that she enjoys seeing the rest of her squad "grow and blossom." 
Just a few episodes in the docu-series, you're going to see Hue talk about diversity in the modeling industry. Born to parents who hail from Hong Kong, the 5'11'' model feels ardently about Asian representation: "I am honored to be in the squad. I never wanted to be famous but I really wanted to make a difference, just to show up and represent Asians," admits the model. Screaming "aahhhh!!!" with excitement, the bubbly model adds that she cannot wait for young Asian teenagers to see her on the screen and feel represented. "They were already grateful that I am on the runway, and now they will see me on TV. I hope they feel more comfortable with themselves and that's enough for me," she continues.
Hue does think that things pertaining to diversity are getting better in the industry, thanks to social media where everyone's presence is felt. "There's more open-mindedness when it comes to diversity. Initially, people were dismissive of the topic but we are getting there towards being more inclusive," shares the model. "A lot more people in this job are happier now," she adds. 
While making waves in the modeling industry, Hue, in no way wants to confine her career. "Naturally, life is about expansion and being a model for so long I think acting is the next stage for me," the model opens up. In the next five years, Hue sees her self on the big screen. "I did an Indie movie last year and I've been curious about it ever since. I really want to use my position to the best of my ability and potential and see where that goes," says the aspiring actress.
The model has been taking acting classes as of now and working on her comfort level with the camera. If you thought that as a model she would just be natural with the camera, then you might have to think again. Hue points out the difference between being a model and an actress: "With modeling, you look into the lens and with acting, you pretend the camera is not there so it's a different language altogether," she explains.
The Chinese-American stunner has always been a woman of many achievements. Alongside modeling, she managed a college education, studied nursing and chemical engineering, and even graduated with a degree in finance, but modeling has always been her job. However, all these titles have come with a price. "Has it all worked out?" questions the model and answers promptly: "My personal relationships have been very difficult," she admits. "My first love will always be work and I just need to find someone who can complement what I love," believes Hue.
Giving away a sneak-peek to what we may see in the docu-series, Hue shares: "What I like to think is that they should be icing on the cake and not the whole cake. So that you don't lose yourself. You will see it on the show when I go through my breakup and my love life."
The show in its entirety is empowering, according to Hue. "At the end of the day we are all going through the same thing but we process it differently and we all support each other," says Hue, adding "it's never like resentful competition and we never hold each other back. When we see someone fall, we pick her back up and that's very empowering especially in this political climate."
The filming of the show has, by itself, a powerful experience for the model. "It's kind of like an outer-body experience when I see some clips. I am very much more aware of my emotions, of how I pass my rejection and my heartbreak, and I guess I have learned more patience and understanding," she concludes.
'Model Squad' premieres on September 4th at 8/7 CST on E!