Brady Bunch's Maureen McCormick reveals about her dark past where she ended up having sex for drugs
Child stars have a tough time trying to live a normal life in the spotlight. This was a challenge that Maureen McCormick faced while playing Marcia Brady on The Brady Bunch. (Getty Images)
Maureen McCormick played the eldest daughter Marcia Brady of The Brady Bunch. The popular television show gave everyone family goals. Playing the role of the eldest daughter Marcia Brady was actress Maureen McCormick. Though her character was a ray of sunshine with a you-can't-beat-me attitude, Maureen was facing a tough battle in her personal life. Here's the real-life tragic life story of Maureen McCormick.
A troublesome childhood
Maureen may have been a part of the perfect television family, but her own was falling apart. Maureen opened up to Newsweek about her family's troubles. "In the early '70s, my older brother was battling a heroin addiction and my father was having an affair, both of which devastated my family," the actress admitted.
But that wasn't even what really ate away at Maureen. In her memoir, the actress hurtfully admits to her father being abusive. Her home life was entirely different from that of the television family she was a part of. It burdened her terribly. Maureen writes: "As a teenager, I had no idea that few people are everything they present to the outside world," she wrote. "Yet there I was, hiding the reality of my life behind the unreal perfection of Marcia Brady … No one suspected the fear that gnawed at me even as I lent my voice to the chorus of Bradys singing, 'It's a Sunshine Day."'
Living with the fear of contracting an STD
Maureen revealed to Meredith Vieira from Today about how she feared that she had contracted syphilis. Maureen's grandmother lost her life to the disease, and the actress's mother, Irene, contracted the disease in utero. "I thought that I had syphilis growing up my whole life. I thought that I would also go insane and end up in a mental institution. It was awful," Maureen admitted.
Her mother's death tipped her over the edge
Maureen lost her mother to kidney cancer in 2004. The actress revealed to TV Guide that her mother's death sent her over the edge. "My mom had been sick for a couple of years, and I had never lost anyone really close to me until she died," she told the interviewer. This led her down a path of self-destruction.
Battling addiction was hard
In her 2009 memoir, Maureen openly spoke about her battle with drugs following The Brady Bunch's ending. "I have a very addictive personality. I know that now," the actress told People. Maureen was introduced to drugs through a boyfriend. Her addiction got so bad that she made the decision to go for therapy while relying heavily on her faith.
Sex for drugs
"I was addicted for the next five years and would do anything to get my hands on the drug," Maureen adds. Her addiction to cocaine got so out of control, that she began trading sex for drugs. At one low point, Maureen let a man videotape her naked in the Playboy Mansion in exchange for drugs. "All I cared about was having sex and doing the drugs. I had sex to get the drugs," the actress admitted.
Depression, and its consequences
Even though her battle with hard drugs was behind her, Maureen found herself facing another battle. Maureen suffered from anxiety and paranoia in her youth. But after being diagnosed with depression, the actress began depending on Prozac which again caused a major rift in her life. But thankfully, Maureen was able to kick the habit shortly before appearing on the reality show 'I'm a Celebrity…Get Me Out of Here' in 2015.
A battle with Bulimia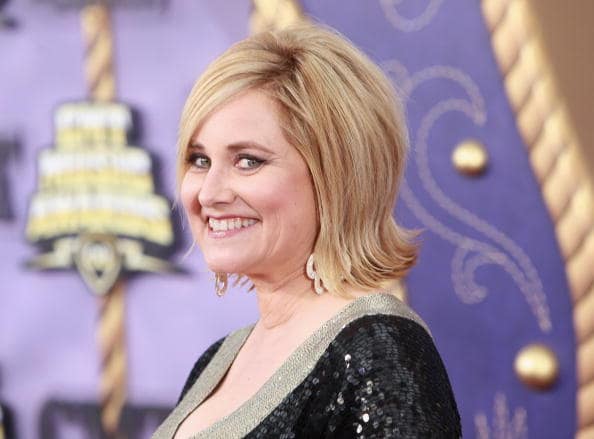 Maureen spoke openly about how her weight began to affect her when she was a teenager. For nearly 10 years, the actress suffered from weight issues. Speaking to People magazine, Maureen explained how she began purging to control her weight. "I was with some girls, we had a gallon of ice cream, and someone mentioned how we could eat it all and not gain weight," she said. "It seemed ideal. Once I started [purging], it was hard to stop.". Maureen's on-screen guest roles on 'The Love Boat' and 'Fantasy Island' did very little to help. "I had to be in a bathing suit. That made me so self-conscious," she said.
Coming to terms with her reality
Maureen always battled with the fact that she was not the innocent Marcia Brady she portrayed on television. But as she learned to deal with her reality she began committing herself to inspire others who faced the same battles as she once did. "If you're an addictive personality, it's a disease and it's nothing to be ashamed of," Maureen explained. "So many people today are still just incredibly embarrassed about talking about it as if it's a weakness … That's what we're all here for on this Earth, right? To help each other and to talk about our experiences because that's how we all heal and get better."