Lizzo has ruled the red carpets this year, and these five looks will undeniably prove she was the fashion icon of 2019 We love a plus size queen, especially one who loves herself so much that she inspires us to loves our own bodies. Lizzo is all that and so much more, and when she wears her Red Carpet best and poses for photographs, we can't help but feel "slayed".
The year 2019 was certainly the year of Lizzo not in terms of music, but also in the world of fashion. Here are some of her best looks from 2019, that will reinstate her status as a fashion icon:
American Music Awards
At the American Music Awards held on Monday, November 25, the 'Truth Hurts' singer rocked an orange mini dress, layered with frills, featuring a one-shoulder neckline. However, it was her tiny, tiny handbag that stole our hearts.
Coachella Valley Music and Arts Festival
Lizzo's appearance at Coachella will forever be known as the time she delivered killer performances despite multiple sound problems, and yet, how can forget this burgundy costume she rocked on stage?
With one leg covered in the metallic feathers and the other one exposed through a fishnet, she looked as enticing as a glossy red velvet cupcake and we will forever be grateful for this look.
GLAAD Media Awards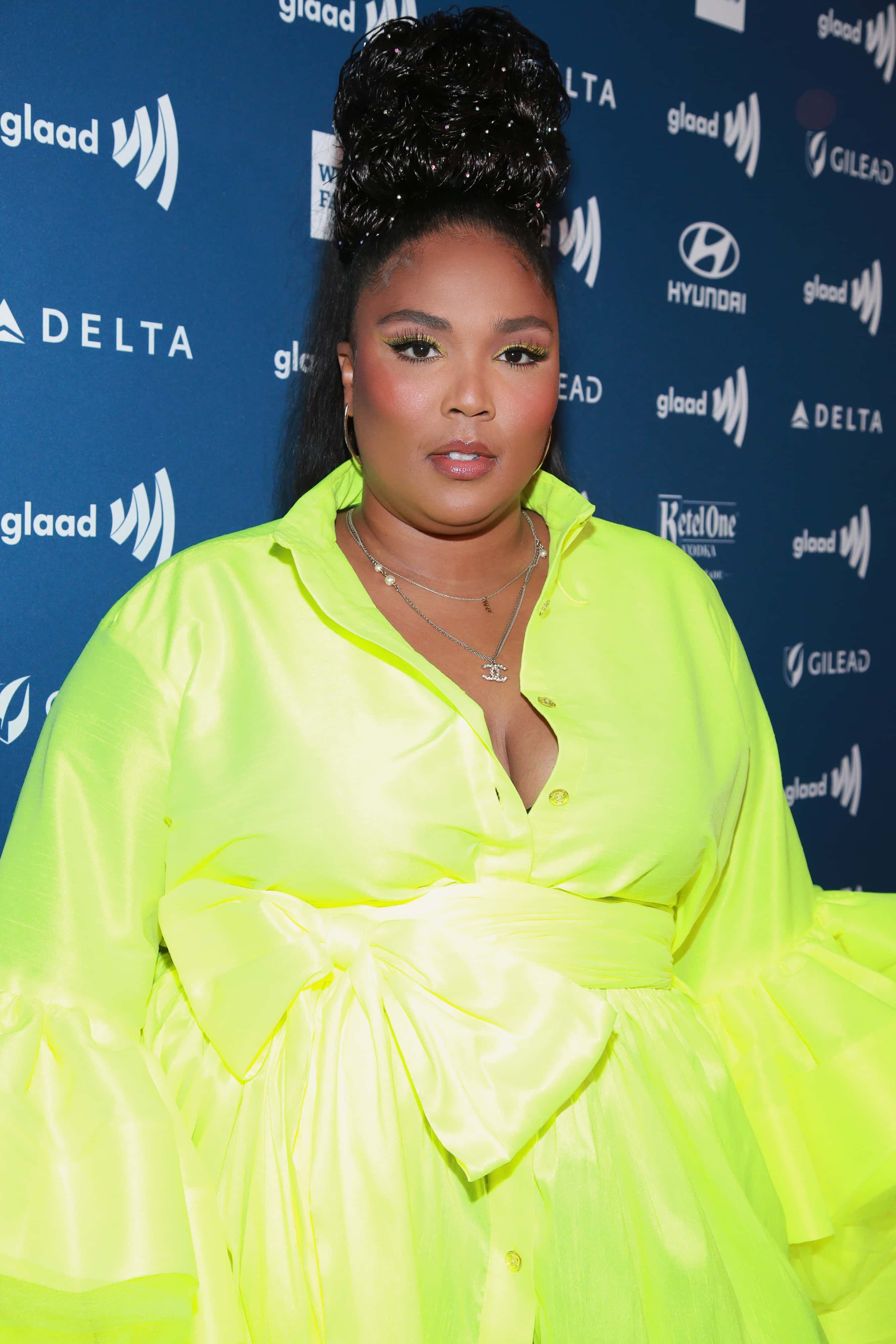 The GLAAD Media Awards, which was held on March 28 saw Lizzo embracing Spring that made us feel "Good as Hell". The very, very extra neon green complemented her skin perfectly and the updo she did with her hair certainly stood out as well.
BET Awards
For many Lizzo fans, her BET performance was their first introduction to her, during which we saw her twerking, rapping, singing, screaming and playing the flute. And, what did she wear during all that?
A white bodice and a veil attached to a pair of shades. This will forever be an iconic look of hers because this is among the first times a plus-sized woman rocked a sexy dress and truly rocked out with a devil may care attitude, because she is "100 % that B***h".
Met Gala
One of the biggest fashion moments for Lizzo this year was fittingly the 2019 Met Gala. She looked like a goddess in this feather-embellished custom Marc Jacobs dress while being among the few people who truly paid homage to camp — which was the theme of the year.