Lil Uzi Vert fan rips off $24M pink forehead diamond, Internet calls it 'inevitable' Lil Uzi Vert, who raised quite a few eyebrows with his $24million pink forehead diamond, is no longer rocking the same look and the mystery behind the same was recently uncovered by the rapper himself. The 'Eternal Atake' hitmaker spilled the beans that his nearly 11-carat rare diamond got ripped out after he stage-dived into the audience during the Rolling Loud Miami festival in July.
Lil Uzi Vert's video shared by the publication TMZ quickly broke the Internet after the rapper can be seen revealing the truth behind him not seen with his expensive body mod. The gigantic pink diamond was planted on the 31-year-old rapper's forehead in February which he bought from his favorite jewelry designer Elliot Eliantte. Lil Uzi then quickly became the butt of jokes back in February and the tradition followed with his latest confession as well. Uzi Vert's memes getting compared to Marvel's Vision earlier broke the Internet leaving social media users in splits.

RELATED ARTICLES
Is Lil Uzi Vert buying a planet? Rapper's plan mocked as 'rich people doing stupid s**t'
Lil Uzi Vert dubs Kanye West 'fake pastor', fans say he's 'jealous Kanye chose Carti'
Why Lil Uzi Vert is not spotted with his $24M pink forehead diamond anymore?
The Philadelphia native in the TMZ video revealed that fans ripped out his diamond after he jumped into the crowd at the music festival. However, luckily no one stole it as the rapper added that he was elated with the fact that he still had the diamond. Lil Uzi Vert, whose real name is Symere Bysil Woods, told the publication at the 18th anniversary of Jay-Z's 40/40 club last month, "I had a show at Rolling Loud and I jumped into the crowd and they kind of ripped it out." Vert added, "I'm feeling good. I still have the diamond so I feel good."
The hip-hop artist was regularly seen with his new look until June when he ditched the pink diamond during public appearances. Speaking on the same, he had earlier revealed that the diamond caused him bleeding to which his jeweler had then shared that the implant was safe like any other piercing. The rapper had then again donned the diamond for the Rolling Loud Miami edition in July. Uzi Vert had also shed details earlier on how he managed to cop this rare pink diamond saying he was paying the money for it since 2017. He had also confessed that this diamond was the most expensive thing he had ever owned. Speaking of bizarre purchases, Lil Uzi Vert recently made headlines for showing interest in buying a planet. However, nothing has been materialized so far.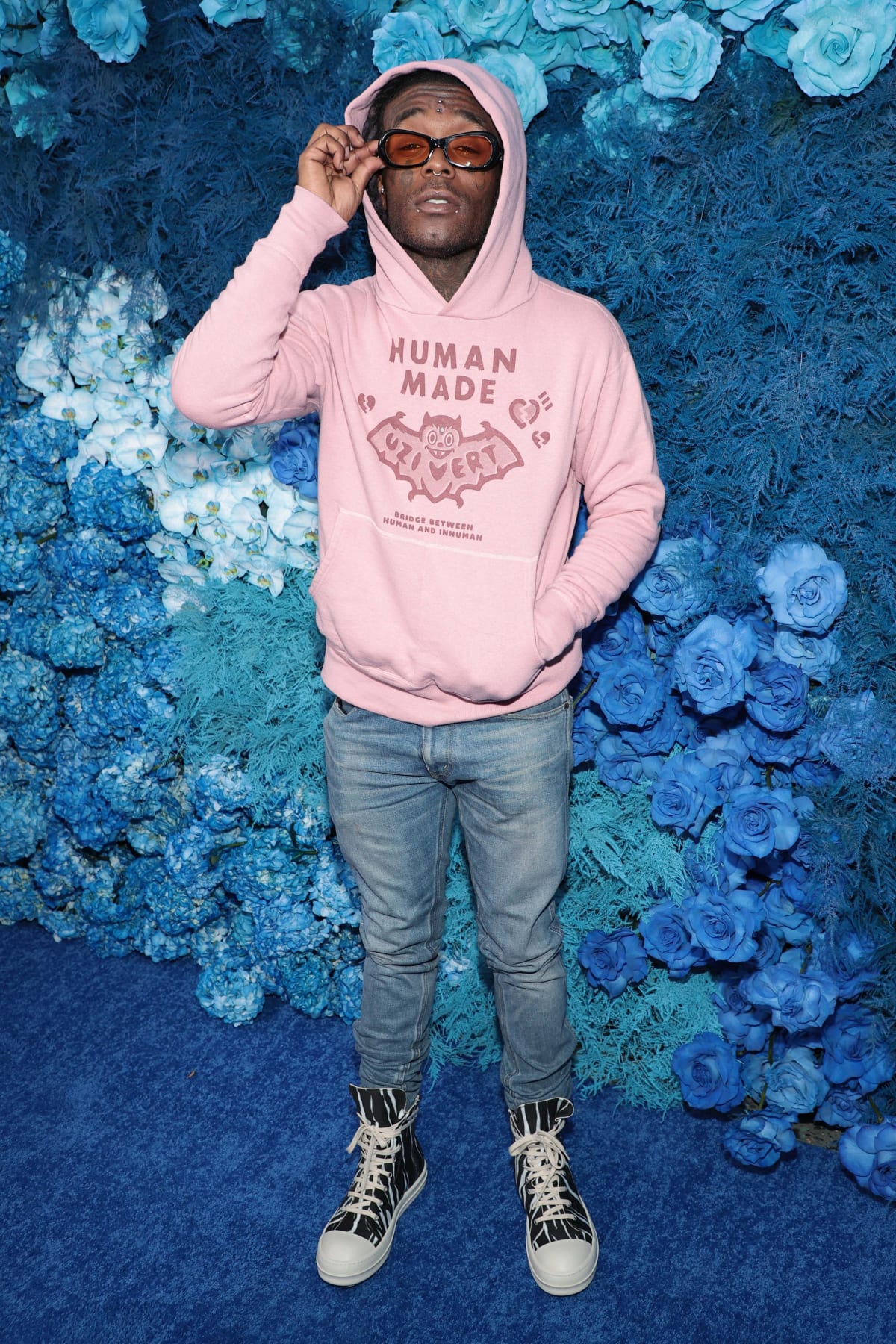 'I see the forehead is about as secure as a Coinbase account'
Social media users did not hesitate at all to mercilessly troll the rapper once again. One user stated, "Surprised it didn't happen sooner." Whereas, one shared, "We all knew this was gonna happen it was inevitable." Another person tweeted, "It was only a matter of time before someone did." The next one trolled the hip-hop artist and said, "I highly doubt that thing was actually worth $24M lol."

Meanwhile, another claimed, "I think it was an attempt at insurance fraud." And, one posted, "Do y'all ever think it's him controlling the narrative? Lol I would've said the same shit especially if y'all claim I sold my soul yo satan lmmfao." One individual again made fun of Lil Uzi Vert and said, "I see the forehead is about as secure as a Coinbase account." While another concluded getting all irritated, "who the f**k gets their forehead pierced?!!!!"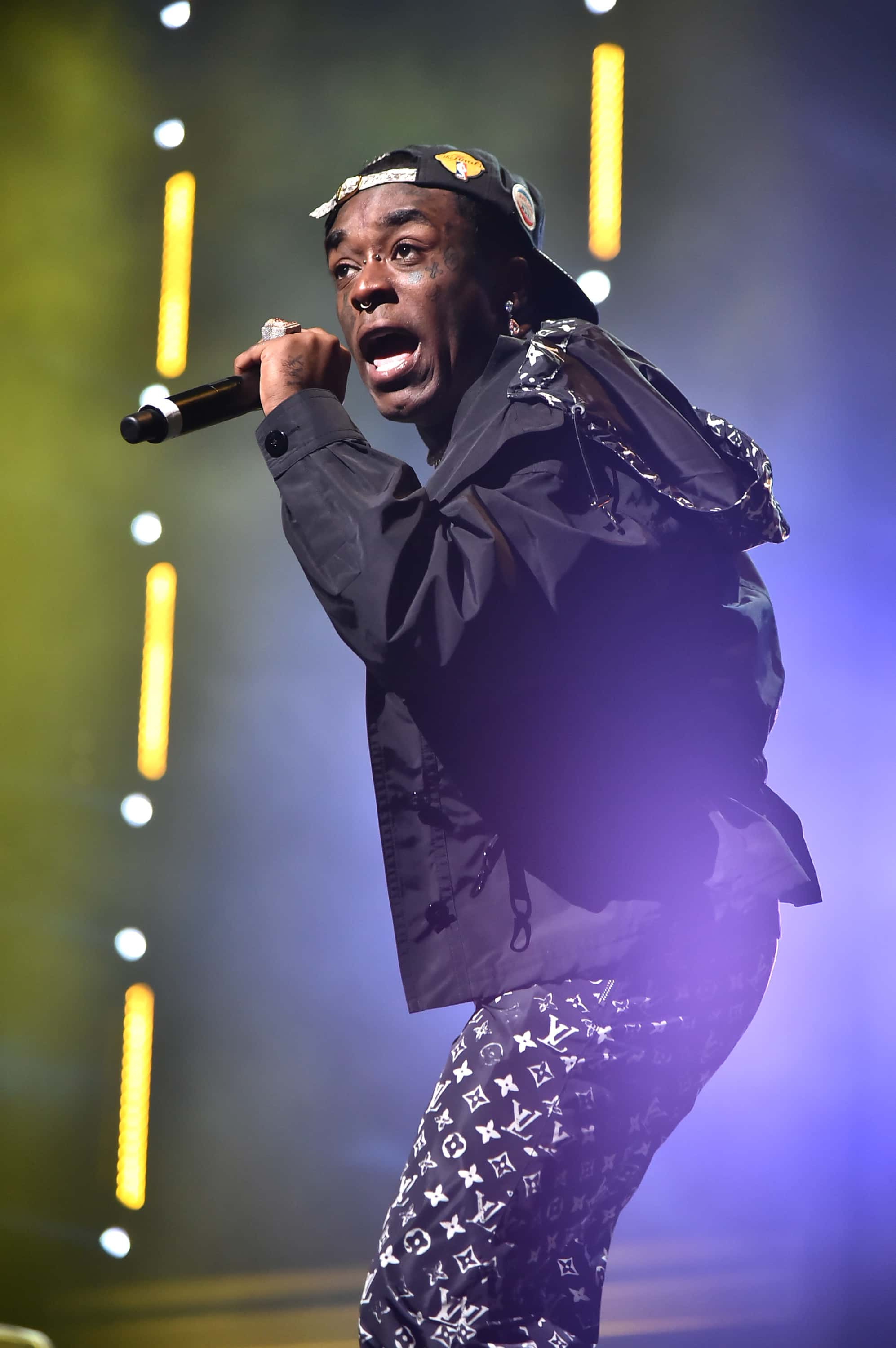 ---
We all knew this was gonna happen it was inevitable 😂😂

— effect (@effectamungo) September 6, 2021
---
---
It was only a matter of time before someone did

— Christopher (@AdonisUnchained) September 5, 2021
---
---
I highly doubt that thing was actually worth $24M lol

— S.A.N. (@Scott13288468) September 5, 2021
---
---
😂😂😂 yep… I think it was an attempt at insurance fraud

— The Virgo Supreme (@blreeves) September 5, 2021
---
---
Do y'all ever think it's him controlling the narrative? Lol I would've said the same shit especially if y'all claim I sold my soul yo satan lmmfao

— 💙 (@FREDOESPADA330) September 5, 2021
---
---
I see the forehead is about as secure as a Coinbase account

— I love it here (@midnitepostman) September 5, 2021
---
---
WHO THE FUCK GETS THEIR FOREHEAD PIERCED?!!!!

— 🇩🇪 Nicholas Boutte'🇩🇪 (@NicholasBoutte) September 5, 2021
---