Lifetime's 'Candy Cane Candidate': 5 things you didn't know about Jacky Lai Lifetime is set to make everyone's Christmas special with its upcoming movie titled 'Candy Cane Candidate'. The movie revolves around a woman named Julia (Jacky Lai) who is returning to her hometown for Christmas after receiving a massive loss in a recent election. She wants to drown her sorrows and enjoy the holiday. However, her life turns upside down when something dramatic happens in her hometown.

The premise of the movie looks really interesting and makes us curious about what will happen with Julia when she returns to her hometown of North Falls. If you are a fan of Christmas films, then you should also watch 'Christmas at Castle Hart' and 'Mistletoe in Montana'.
RELATED ARTICLES
Lifetime Christmas Movies Full List: Release dates and all about 35 holiday films
'Candy Cane Candidate': 5 things to know about Lifetime's Christmas movie
Apart from having an interesting story, the movie also features a stellar cast that will surely put a smile on everyone's face. Let's take a look at the movie's cast.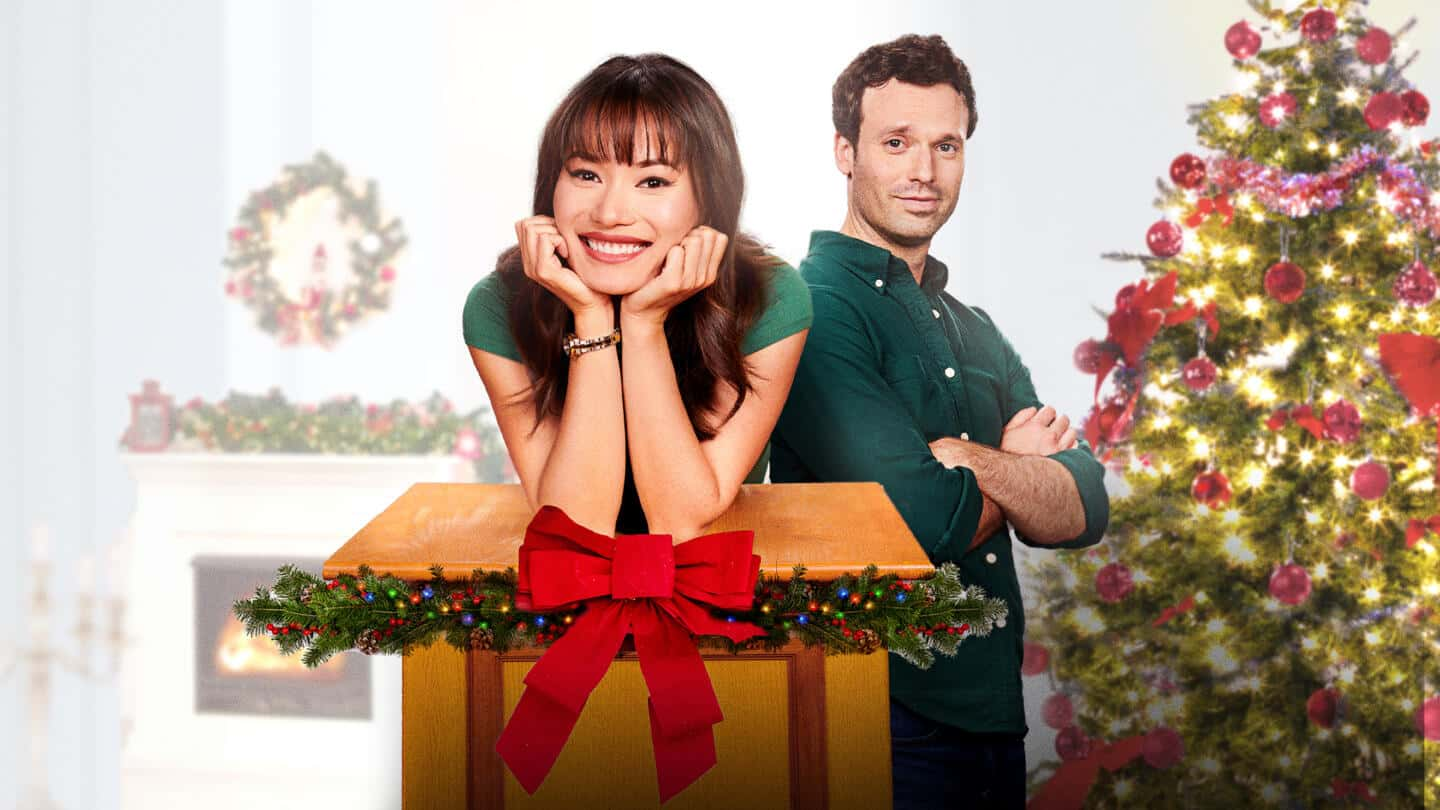 Jacky Lai as Julia
The Asian-American actress made her acting debut in 2011 with a cameo role on the TV show titled 'Really Me'. After that, she acted in a couple of short films before appearing on shows such as 'The Flash' and 'Once Upon a Time'. Her first major acting role in a movie came in 2017 with 'Love Struck Café'. However, she would go on to garner widespread recognition with 'Beyond'. Lai was a part of the show's main cast and appeared in six episodes.
2019 turned out to be a massive year for her as she gave back-to-back hits with 'Shadowhunters' and 'V-Wars'. Last year, she became the first Asian-American actress to lead a Lifetime movie and the name of that movie was 'A Sugar & Spice Holiday'.
Jake Epstein as Parker
Born on January 16, 1987, Jake Epstein began his acting career by appearing in a wide range of theatre productions during his childhood. He made his television debut in 1999 with a small role in 'Ricky's Room'. The following year, he starred in the Disney Channel original movie 'Quints' and TV series 'The Zack Files'. However, his moment of glory came in 2002 when he was made one of the main cast members on 'Degrassi: The Next Generation'. Since then, Epstein has been seen in various projects, taking his popularity to a whole new level.
He received worldwide recognition with the Netflix series 'Designated Survivor' in which he had a recurring role and also featured on the last two seasons of the blockbuster show 'Suits' opposite Meghan Markle, Gabriel Macht, and Patrick J Adams.

Epstein will be next seen on Season 3 of 'The Umbrella Academy'.
Kara Duncan as Lucy
Born and raised in Canada, Kara Duncan has been performing since the age of 4 and her passion for acting, singing, and dancing were recognized at a very young age. She made her acting debut at a very young age and appeared on the TV show 'System Crash' in 1999. Her first major acting role came with 'The Story of Miya' TV show in 2015.

'Candy Cane Candidate' will be her first Christmas with Lifetime however, she does have some kind of experience in appearing in Christmas films such 'Cooking Up Love' and 'Christmas on 5th Avenue'.
Jinny Wong as Stella
Even though the Canadian actress started her professional acting career in 1999 as a child actor, but she received recognition for the work she has done after 2018. Wong received her first major acting role in the 2018 TV show 'Cutie Pugs'. She was a member of the main cast and appeared in all 26 episodes. Last year, she made her Hallmark debut and played a supporting role in 'Unlocking Christmas' along with Taylor Cole.
Mickeey Nguyen as Jax
One of the newest names to join the industry, but he doesn't need any kind of introduction. Nguyen took the world by storm with his debut acting role on Nickelodeon's series 'Make it Pop' (2016). The actor played the leading role of Alex Phan on the show and won hearts.

Over the years, he has been seen in projects such as 'Good Witch', 'October Faction' and 'Utopia Falls'.
Stephanie Herrera as Mayor Rodriguez
Known as an Entertainment Specialist, actor-turned-singer Stephanie Herrera is a multi-talented artist who has achieved success in not one or two, but more than 4 fields in the entertainment industry. She made her acting debut in 2015 and appeared in a couple of short films. Throughout her career, she has played a lot of supporting roles and leading roles on TV.
She has also directed two TV shows such as 'Office Be Like' and 'The RighterBoyz Presents'. Herrera has also served as producer and writer on several projects as well.

Excited about 'Candy Cane Candidate'? Catch the upcoming Lifetime Christmas movie on Monday, December 20, at 8 pm EST.