Did Kim Kardashian file for divorce over Kanye West's 2020 bid? Rapper says 'if only' he hadn't run for president Kim Kardashian has finally filed for divorce from Kanye West on Friday, in the wake of which the rapper has revealed that he thinks his bid to run for president "cost him his marriage," according to a report.
An insider, who spoke to People, said the 43-year-old Yeezy founder has been "texting people" and "talking things through," while "he's in that place of 'if only'". The source said, "'If only I had done this, if only I hadn't done that.' He's processing things. He thinks that the Presidential run was the straw that broke the camel's back. Before that, there was hope. After that, none. It cost him his marriage." Another source also spilled to the outlet that he "isn't happy" about the divorce, even though he has accepted that their marriage is over.
RELATED ARTICLES
Kim Kardashian files to divorce Kanye West after 7-year marriage, Internet says 'I could give a rat's patootie'
How much will Kanye West and Kim Kardashian's divorce cost? Inside the couple's combined $4 billion empire
Kardashian's step to filing for divorce comes just months after speculations ran rife of the rapper's election run ending in a divorce. Rumors were also running wild that the two had split up and were focusing largely on their individual business and the four children they shared together: daughters North and Chicago, and sons Saint and Psalm. According to TMZ, Kardashian, 40, is asking for joint legal and physical custody of all four children. And if sources are to be believed, West is "fine" with the decision, and are "committed to co-parenting together."
The couple had tied the knot in 2014, shortly after the birth of their eldest daughter North, after having been an item since 2012. Always portrayed as entertainment's power couple, things started falling apart when the 'Famous' rapper went on a Twitter rampage of wild allegations against his soon-to-be-ex wife and her family following his presidential rally in July 2020. The controversial event saw West break down in front of his audience, expressing anti-abortion sentiments as he recalled the couple debating whether to go through with Kardashian's first pregnancy. Spilling it loudly to the crowd, Kanye said "She had the pills in her hand. My girlfriend called me screaming, crying. I'm a rapper. And she said I'm pregnant. She was crying."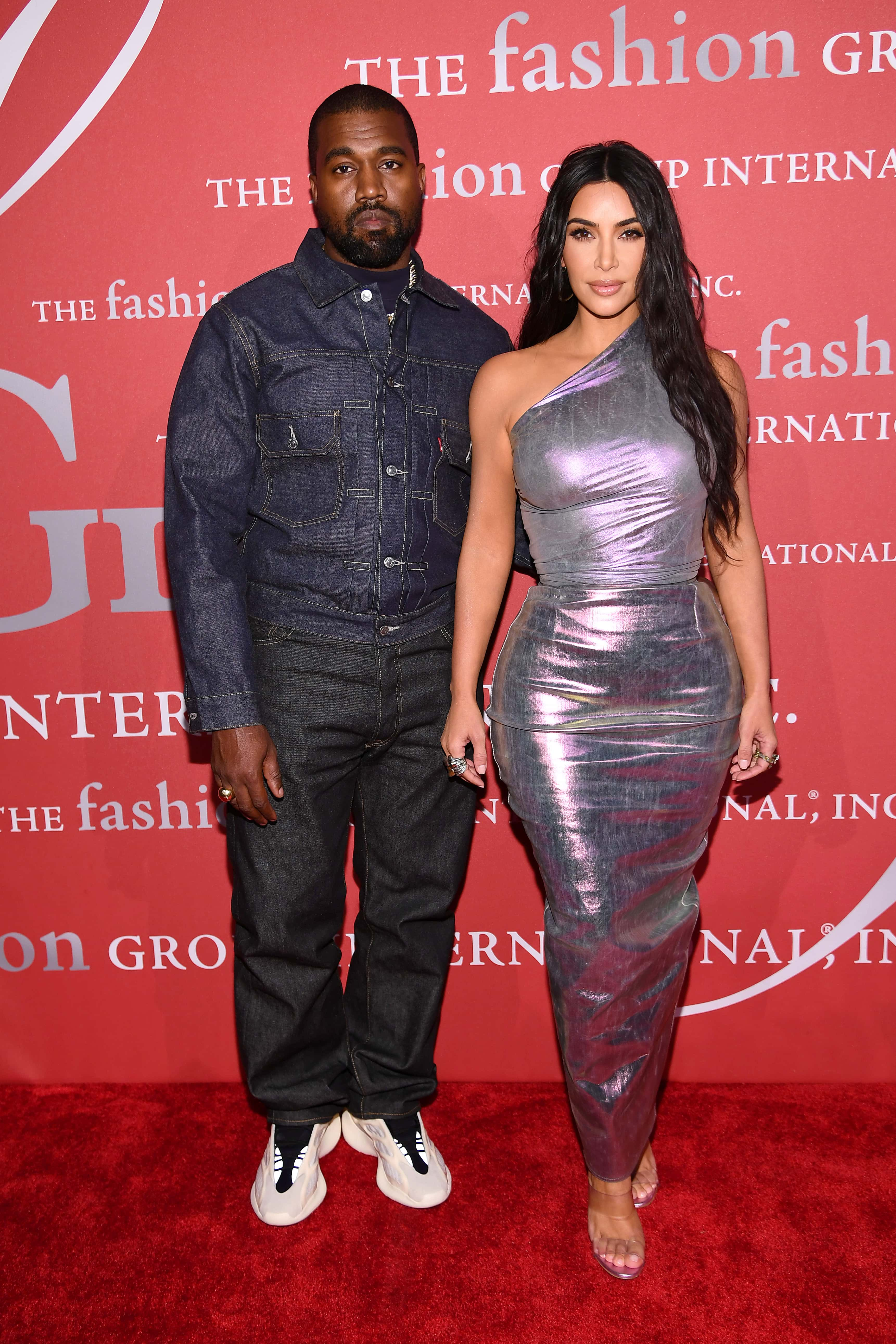 Speaking about how he was working in Paris at the time of the difficult conversation, West said "My screen went black and white. And God said, 'if you f*** with my vision, I'm going to f*** with yours. And I called my girlfriend and said we're going to have this child. Even if my wife were to divorce me after this speech, she brought North into this world."
The wild slew of antics continued for a while with West publicly alleging that he had been trying to rid himself of Kardashian and her family ever since she allegedly met rapper Meek Mill at a hotel some two years ago. With these outrageous claims, not many people took West's presidential run seriously, but he continued promoting his campaign on social media regularly, encouraging his fans to vote for him. Unfortunately for him, while his ex-wife came out about his diagnosed bipolar disorder following these incidents, his voter turnout also ended up being a meagre 60,000 out of an estimated 160 billion total votes in the election.
Share this article:
kanye west presidential campaign 2020 cost marriage kim kardashian divorce filed twitter rant