Kanye West and Kim Kardashian's divorce: Who gets what from $2.2B fortune with $100M lavish homes and $3.9M cars? It's the end of an era for Kanye West and Kim Kardashian. The glamorous pair — long been known as the ultimate power couple — were reported to have been going through a rough time after the rapper's meltdown on Twitter. Married for nearly seven years now, Kim and Kanye often attributed their success to each other. Gossipmongers shook the grapevine with rumors the couple may be headed for splitsville and it has tragically come true.
From Kanye's religious rebirth influencing his parenting skills to Kim's skin-show and sexy avatar, there was quite a bit of chatter floating around about possible reasons for the split. Most of all it seems to be their conflicting views on President Donald Trump and Kanye's attempt to stand for the 2020 Presidential Elections that tore them apart. After THAT announcement cracks started to show.
RELATED ARTICLES
Kim Kardashian will go for Kanye West's half of $2B fortune and full custody of kids if rapper 'badmouths' her
Kim Kardashian files to divorce Kanye West after 7-year marriage, Internet says 'I could give a rat's patootie'
On February 19, 2021, Kim reportedly filed for divorce from her husband and a source told Daily Mail that "the split is amicable and there is no drama." Now, all eyes are stuck on the whopping $2.2 billion fortune of the couple — with Kanye, 43, worth a staggering $1.3 billion and Kim, 40, $900 million.
Cheating rumors with Meek Mill
Kanye posted a string of accusations aimed at his wife on the micro-blogging platform that led to talks of a cheating scandal with rapper Meek Mill. Apparently, Kanye seemed to have hinted that she crossed the line when she met up with the fellow rapper at the Warldolf hotel to discuss prison reform.
In a now-deleted tweet, Kanye hinted at infidelity. "Meek is my man and was respectful. That's my dog. Kim was out of line. I'm worth $5 billion and more than that through Christ. But you'll ain't listen to MJ but you'll believe them???" one tweet read and another said, "They tried to fly in with 2 doctors to 51/50 me. 'I (have) been trying to get divorced since Kim met with Meek at the Warldolf for "prison reform".
Inside Kimye's $2.2 billion fortune
The couple — who share four children (daughters North, 7, and Chicago, 2, and sons Saint, 4, and Psalm, 14 months) — are reportedly "attempting to figure out the most amicable and loving co-parenting situation." As more details unroll in the next few days, here's a look at how the two stars could divide their assets.
The entrepreneurial pair have reportedly hoarded up over a $100 million in real estate, a $3.9 million in car collection and own more than $300,000 worth of livestock which they house in their Wyoming ranches. Now, after the crack in their love nest, who gets what and how much does Kanye lose from his billion-dollar empire?
Hinting at a controversial division of assets, a source told The Sun, "Kim is in the driving seat. If Kanye makes things difficult by badmouthing her or acting out, she'll go for more money and full custody of their brood. Mud-slinging in public won't work for their family in the long term. They want to split their wealth evenly and keep their kids in the luxurious lifestyle they are accustomed to."
Kanye West's wealth: $3B dollar Yeezy brand
One of the biggest-selling artists of the past two decades, Kanye has the $3 billion dollar Yeezy brand under his umbrella. The hip-hop star turned footwear magnate told Forbes in an old interview: "I'm not a numbers guy," adding, "To ask me to somehow translate this to numbers is to ask your grandmother exactly what the recipe of the cake was." According to the same report, his stake in Yeezy makes him a billionaire. "A bit over $1 billion, actually," the report reads.
A complicated asset, Yeezy is 100 percent under the ownership of West, but it is tied to Adidas as the shoe brand produces, markets and distributes Yeezy shoes. Reportedly, the final number ended closer to $1.3 billion in 2019.
The rapper also has $17 million in cash, $35 million in stocks, $81 million in "buildings and improvements," $21 million in land, and a $90 million G.O.O.D. Music record label — but is also $100 million in debt, according to the same report.
Jokingly, West mocked the Forbes report saying "since no one at Forbes knows how to count," and valued his net worth at $3.3 billion.
Kim Kardashian's wealth: $4.5 million paycheck per season
If Kim Kardashian's wealth after her marriage has to be calculated, it totaled up to $53 million in 2015 after Forbes reported she had "made more this year than ever as her earnings nearly doubled" and she had "monetized fame better than any other". In June 2020, a Forbes report said she is valued at $900 million now.
Reports say she got a massive $4.5 million paycheck per season as both executive producer and star of hit E! reality show, 'Keeping Up With The Kardashians'.
Last year, she sold a 20 per cent stake in her cosmetics company KKW Beauty to beauty giant Coty for $200 million and the deal left her company valued at about $900 million, according to Forbes's estimates. The acquisition also gives her an estimated 72 per cent stake in the company and her mother, Kris Jenner, owns eight per cent of the business.
Her income includes wholesale earnings of the Sears line, the Kardashian Kollection and the Kardashian Beauty cosmetics line, Kardashian-branded tanning products, the boutique-line DASH, as well as sponsored social media posts which are collectively worth $300,000-$500,000 per post.
Combined total: $60 million mansion and $3.8 million car collection
Combined with husband Kanye's net worth of $3.3 billion (if Kanye is to be believed), their total household net worth is an estimated $4.2 billion, making them one of the richest couples in the entertainment industry.
The two also share a $60 million Los Angeles mansion along with their four children. "The house was all him," Kim confessed, adding, "I've never seen anyone that pays such attention to detail." A pair of $14 million Wyoming ranches — nearly 10,000 acres between the two of them — has been taking up more cash. If we add all of it together, it makes it worth $4.8 billion.
According to Daily Mail, the rapper plashed out $3.8 million on a car collection — that includes "Lamborghini Gallardo, which ranges in price from $180,000 to $209,000, an Aston Martin DBS, $1.06 million Mercedes SLR Stirling Moss, a super-rare $500,00 Mercedes SLR McLaren, a $750,000 Lamborghini Aventador."
If the same report is to be believed, "Kim prefers classic luxury models, such as the $270,000 Bentley Continental GTC and a Rolls-Royce Ghost."
Cost calculation
Going by Kim and Kanye's combined wealth, their net worth totals up to over $2.3 billion. At the time of their marriage, both agreed to a prenup agreement that Kim would receive $1 million for every year they are married, for the first 10 years.
Back then, Kanye had a net worth of $100 million. RadarOnline reported at that time: "Kanye didn't even think the couple needed a prenup and was ready to give Kim carte blanche to all of his financial assets."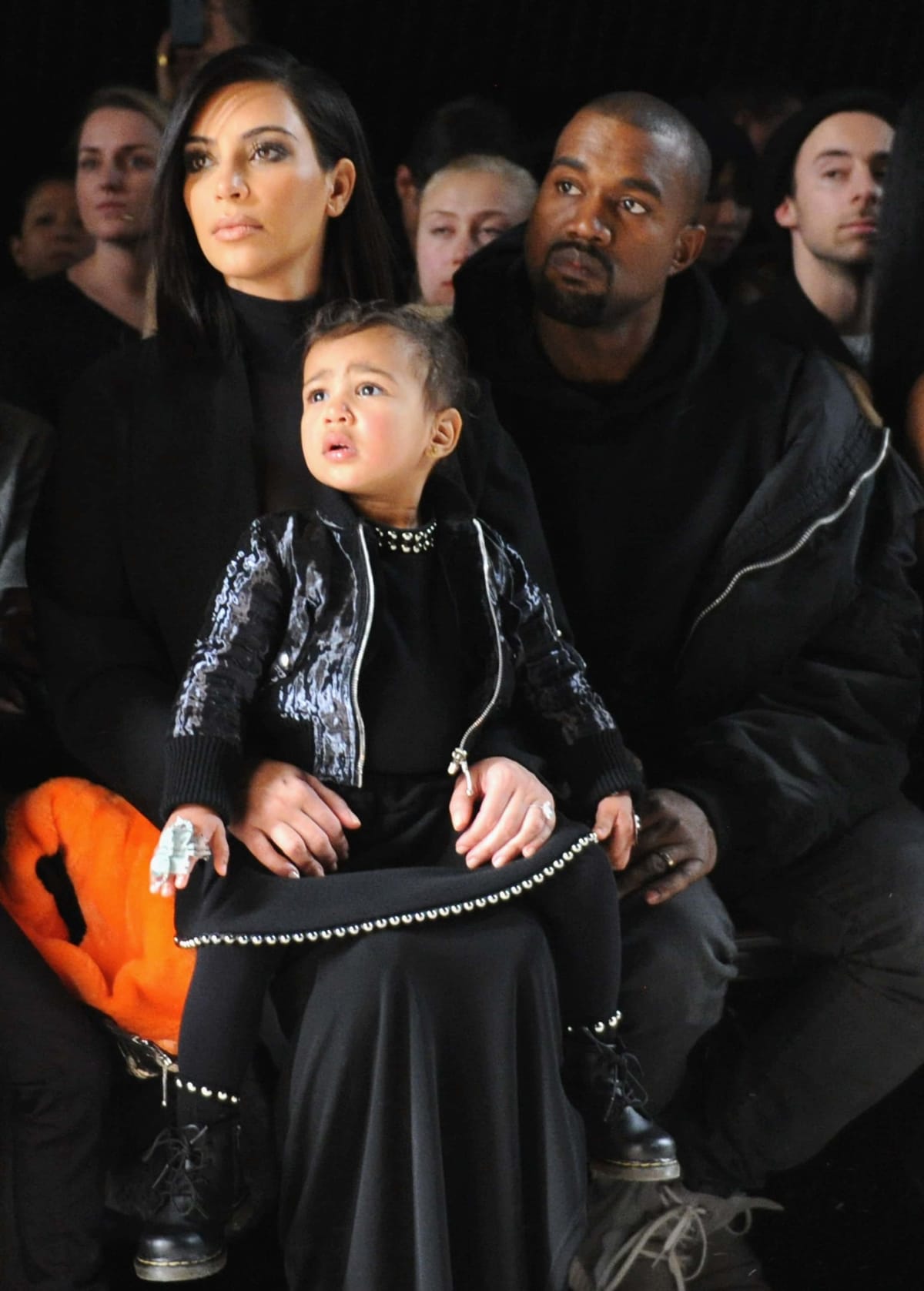 If the couple had to divorce and Kanye had to give her half his assets, their divorce would easily cost up to $2.5 billion and it could go the same path as Steven Spielberg's eye-watering divorce from actress Amy Irving that cost him $100 million in 1989 – despite having a prenup!
No matter how much it may cost Kim and Kanye it is nowhere near one of the least controversial but most expensive splits of all time between Jeff Bezos and his ex-wife MacKenzie Scott Bezos. Jeff remains the world's richest man despite having the costliest divorce with MacKenzie who became the third wealthiest woman in the world after the $38 billion settlement.
Share this article:
Kanye West and Kim Kardashian's divorce: Who gets what from $2.2B fortune with $100M lavish homes and $3.9M cars?