Jennifer Aniston and Jon Hamm dating? Notoriously private actress reportedly went on secret outings with actor
Hamm and Aniston recently reunited for a forthcoming project and were reportedly 'smitten' by each other Jennifer Aniston and Jon Hamm have reportedly been going on 'secret dates'. The two were "smitten" with each other after recently reuniting for a forthcoming project. According to an anonymous insider the couple had begun dating in private and that the 'Friends' actress has been open about her affections for the 'Mad Men' actor.

The insider claimed, "They've crossed paths before, but she's always had a husband by her side. Not this time! And there's no doubt Jon is completely taken by Jen." The insider added that as their relationship develops, Jennifer Aniston and Jon Hamm have been phoning each other constantly. The unnamed source also claimed that Aniston is now open to dating other guys because she has finally gotten over Brad Pitt.
RELATED ARTICLES
'Ellen' finale: Jennifer Aniston quips about Brad Pitt divorce as DeGeneres reflects on 19-year run
Are David Schwimmer and Jennifer Aniston dating? Fans demand 'worldwide street parties' if true
The news about Jen and John was reported by 'Woman's Day,' an Australian magazine that the anonymous source spoke to. On the other hand, Brad Pitt has been linked to Emily Ratajkowski after his messy split from Angelina Jolie. It was earlier reported that Pitt and Ratajkowski enjoyed a special evening at a Persian restaurant. According to reports, the ex-husband of Angelina Jolie shut down the entire shop for a few hours just so he and the 'Gone Girl' star could spend some time alone together. But Brad Pitt and Emily Ratajkowski have not responded to rumors that they are dating with any public announcement or official statement.
Meanwhile, the relationship rumors between Jennifer Aniston and Jon Hamm is not "new" per se. Back in the year 2020, gossip mags suggested they were dating. However, Gossip Cop refuted the claim, adding that they have spoken to a rep close to Aniston and were told that the rumors are not true. 'The Friends' star has been single since her divorce from Justin Theroux. It was also reported at the time that Hamm was dating his 'Mad Men' co-star, Anna Osceola. Although this time it may be possible for Jennifer Aniston and Jon Hamm to fall in love, neither of the two actors have publicly acknowledged the relationship.
Aniston has previously been linked to a wide range of guys, including Matthew Perry and David Schwimmer. She did not, however, date any of her 'Friends' co-stars. Regarding Pitt, the actor was also connected to Nicole Poturalski, Alia Shawkat, and other women. But there's no proof that he ever dated them.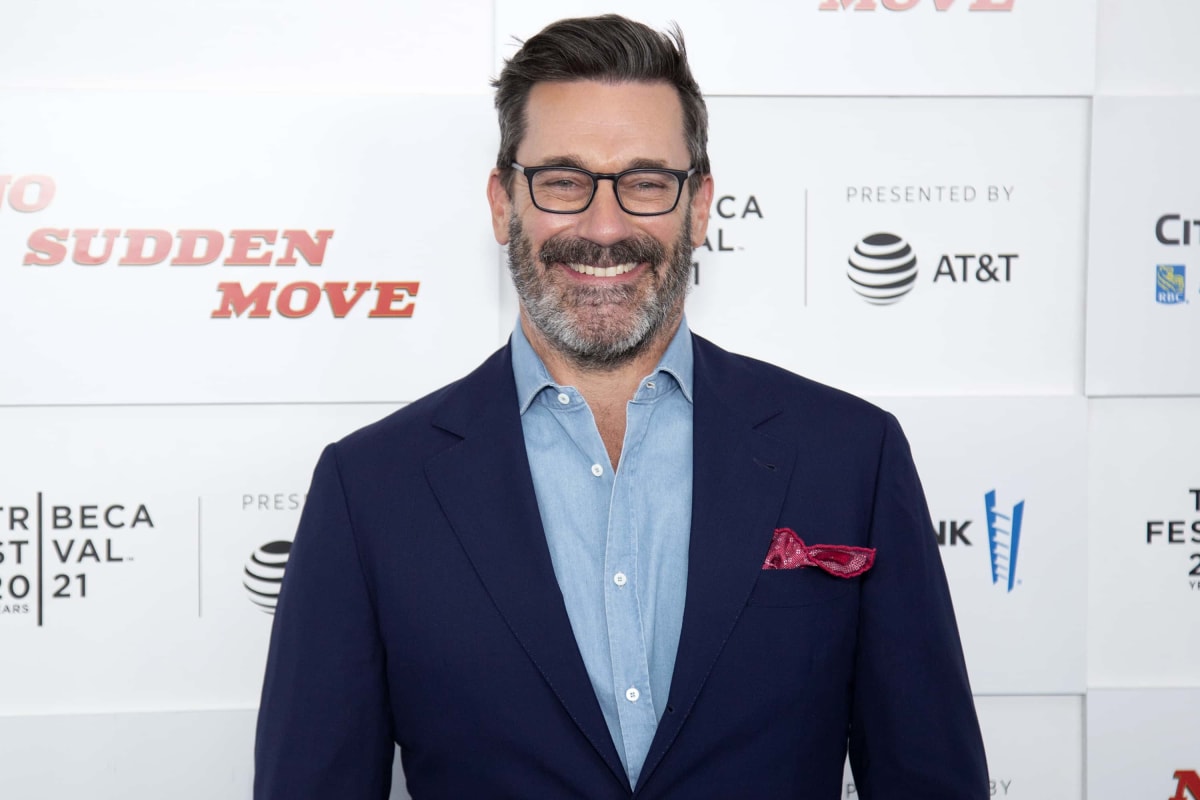 Brad Pitt and Jennifer Aniston met in 1994 and began dating in 1998. They were married in 2000 after the 'Once Upon a Time in Hollywood' star proposed to Aniston in 1999. In 2005, Aniston and Pitt separated after five years of marriage. While Aniston married Justin Theroux, Pitt started dating Angelina Jolie. Sadly, they both ended up divorcing their partners, but they have since rekindled their friendship with each other.
Share this article:
Jennifer Aniston and Jon Hamm dating? Notoriously private actress reportedly went on secret outings with actor