What is Jason Sudeikis' net worth? Star to earn $1mn per episode for 'Ted Lasso' Season 3 Jason Sudeikis has emerged as one of the funniest actors in Hollywood in recent years. With projects like 'Horrible Bosses', 'The Campaign' and 'The Last Man on Earth', Sudeikis has shown how talented an actor he actually is. However, he achieved worldwide prominence after playing the titular character in the Apple TV+ series 'Ted Lasso'.

The series turned out to be a massive success for him and earned him numerous accolades. But most importantly, it gave him the recognition he deserved. He will be reprising the role of Ted Lasso in the upcoming season of the show and fans are really excited to know that Sudeikis is back to tickle their funny bone once again.
RELATED ARTICLES
'Ted Lasso' Season 2: Air time, how to watch and all about Apple TV+ comedy series
'Ted Lasso' Season 2 Cast: Meet Jason Sudeikis and others from the Apple TV + comedy
And it seems, the success of 'Ted Lasso' will now also reflect on his paycheck. According to various reports, Sudeikis is alls set to receive a massive salary for Season 3 of the Apple TV+ series. The reports suggest that Sudeikis will be getting $1 million per episode for the third season and make him one of the highest-earning TV stars. It is a massive jump for Sudeikis because he used to receive $250,000 - $300,000 for every episode during Season 1 and the ongoing Season 2.
The new deal took place well before the ongoing season opened to rave reviews. The sources also reveal that the show might go beyond the third season. Sudekis previously stated in an interview that he had only thought of the series to have three seasons. But, it seems the showrunner Bill Lawrence and others want to take it further than three seasons.
The massive paycheck will surely take Sudeikis' income to a whole new level. Let's take a look at the fortune he has made over the years.
Early life and career
Born on September 18, 1975, Daniel Jason Sudeikis began his career in improve comedy by performing at various events such as ComedySportz, iO Chicago, and The Second City in the 1990s. He had to perform at numerous events before getting noticed that he might be something bigger than just a comedian. In 1997, he got the chance to play a cameo in the TV movie 'Alien Avengers II' and he portrayed the character of Chester.

After that, he waited for six years to get something big in his career. In 2003, he was hired as a sketch writer for 'Saturday Night Live' ('SNL'), and would occasionally make bit appearances as audience members or extras. By 2005, he became an integral part of the show, started appearing on screen more often on the show, and was upgraded to repertory status at the beginning of the show's 32nd season on September 30, 2006. During his stint on the show, he played various characters such as George W. Bush, Mitt Romney, Joe Biden, Ed Mahoney and Pete Twinkle.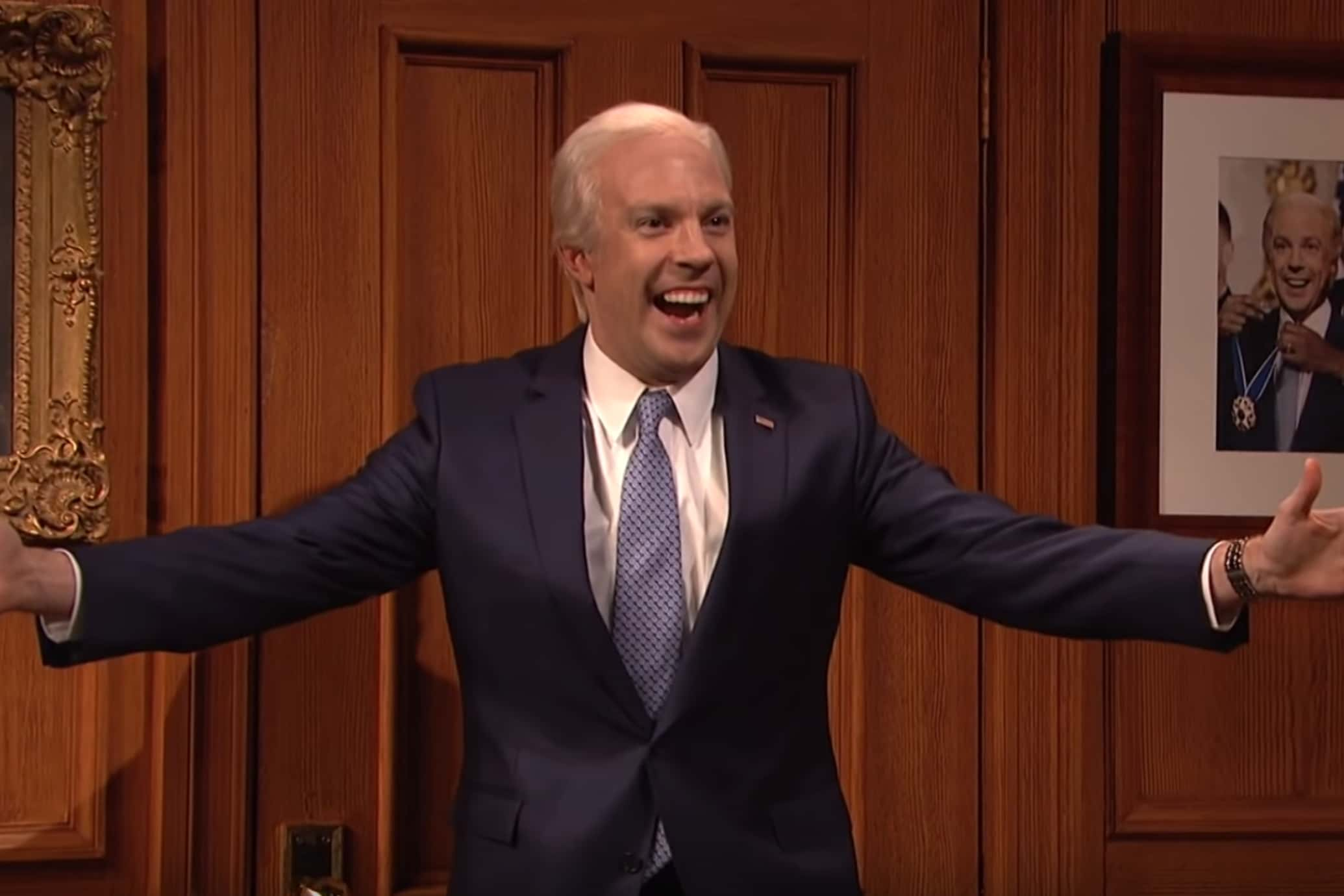 On the other hand, Sudeikis also started getting movies and TV projects. He made his feature film debut in 2007 with 'The Ten' along with Jessica Alba, Paul Rudd, Winona Ryder, and Liev Schreiber. He also had a recurring role on the universally acclaimed series '30 Rock' appearing in a total of 12 episodes. His first major hit movie came in 2012 with 'Horrible Bosses'. The movie was a huge success at the box office and everyone praised Sudeikis' work.

Other ventures such as 'We're the Millers', 'Eastbound & Down', 'The Angry Birds Movie' and 'Downsizing' made him an established star in Hollywood. But it was 'Ted Lasso' that made him a hot commodity. The series produced by Apple was a sleeper hit and garnered praise across the globe. Sudeikis won numerous awards for his portrayal and he became one of the biggest actors in the world with that show.
Outside of these appearances, Jason has appeared in films like 'Semi-Pro,' 'Drinking Buddies' and 'Booksmart.' He has also booked roles in TV series like 'Children's Hospital,' 'Portlandia,' 'Robot Chicken' and 'SpongeBob SquarePants.'
Achievements and awards
In 2021, Sudeikis was nominated at every award ceremony that handed out accolades for outstanding content on Television. Sudeikis was nominated the Best Actor in a Comedy Series category at the Critics' Choice Television Awards and emerged victoriously. Meanwhile, he won the Golden Globe for his work on 'Ted Lasso'.
He also took home the SAG Award for Outstanding Performance by a Male Actor in a Comedy Series.
Charity
The actor is known for his charity worked and has joined forces with various celebrities to help the community. He and other notable celebrities created 'The Big Slick', a charity event that raises money for the Cancer Center at Children's Mercy Hospital in the Kansas City area. So far, the event has raised more than $6 million for the cause.

He also hosted a benefit concert in Kansas City called Thundergong! The event raised money for the charity organization Steps of Faith. The organization helps in providing prosthetic arms and legs for those in need.
Real estate
Sudeikis was engaged to actress-turned-filmmaker Olivia Wilde and they purchased a lot of properties together. In 2014, they purchased a 6,500 square foot, nine-bedroom house for $6.5 million in Brooklyn. Five years later, the couple shifted to Los Angeles and bought a Spanish-style property in the Silver Lake neighborhood of Los Angeles for $3.5 million.
The living area of that particular house was 2,800 square feet.
Endorsements
In 2012, he was the voice behind a number of commercials for Applebee's restaurant. Meanwhile, he was also the face of NBC promotional coverage for the English Premier League (EPL). They hired him because he was playing the role of a football coach in the Apple TV series 'Ted Lasso'.
What is Jason Sudeikis' net worth?
With all the work that he has been doing over the years, Sudeikis has undoubtedly made a fortune out of it. According to Celebrity Net Worth, Sudeikis' net worth is estimated at $20 million. Most of the money earned has come through the acting stints over the years. Meanwhile, some brand endorsements have also helped in raising his fortune. It'll be interesting if his salary increases after 'Ted Lasso' Season 2.

'Ted Lasso' returns for another season on Apple TV+ on Friday, July 23.