Inside the luxurious $37K-a-night rooftop Nobu Villa Adele will stay at during her Vegas residency
The five-star villa, which is part of Nobu Hotel, would usually cost up to $3.2 million for the three months of the singer's scheduled stay LAS VEGAS, NEVADA: Adele is reportedly set to live in a $37,000-a-night suite in Las Vegas during the entirety of her upcoming concert held at The Colosseum at Caesars Palace.
The 34-year-old singer has reportedly secured the lavish accommodation at Nobu Villa free of charge. The five-star villa, which is part of Nobu Hotel, would usually cost up to $3.2 million for the three months of her scheduled stay. The 10,300 square feet property is a Japanese-inspired rooftop "mini-home" that boasts three bedrooms, a barbecue pit, as well as a Zen garden with a whirlpool that overlooks the strip.
RELATED ARTICLES
Sex and Ghost: Adele reveals her secret to a good break-up
What is Rich Paul's net worth? Adele takes out $38M mortgage on LA home she'll share with boyfriend
"Adele is being served up the most astonishing VIP package of any artist," a source told The Sun, adding, "She will be able to order food from any Caesars' restaurant, as well as have a booze cabinet filled with all her desired tipples."
The star will allegedly travel to Sin City from her Beverly Hills mansion via private jet and chauffeurs. Adele was keen to discuss what she called "the worst moment" of her career during a recent interview with Elle, recalling how she was forced to cancel her original Vegas residency.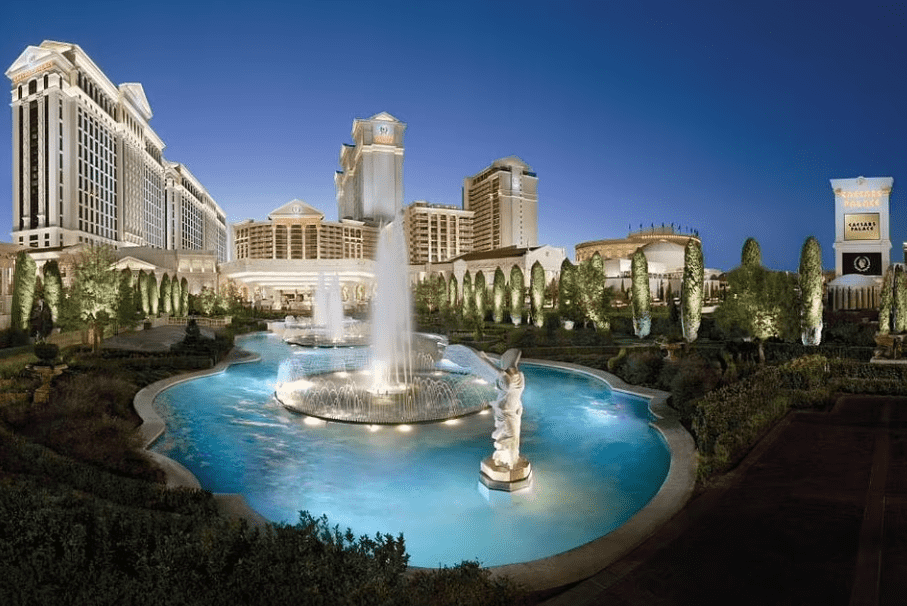 The singing sensation was looking forward to opening her 'Weekends with Adele' show back in January but told her fans in an emotional video that the concert had to be canceled at the last minute. She apologized to her fans through tears, especially after many had already booked accommodations or traveled to Sin City at the time. "My show ain't ready," she said. "We've tried absolutely everything that we can to put it together in time, and for it to be good enough for you. But we've been absolutely destroyed by delivery delays and COVID."
Last month, the singer finally took to Instagram and confirmed that the show will start in November as she thanked her fans for their patience. In May, insiders in the Caesars Palace camp told TMZ that the resort and Live Nation had to arrive at a functional arrangement with Adele within a month in order for the show to take off. Her sports agent boyfriend Rich Paul is also said to have entered the negotiations for the concert, which is estimated to make $150 million.
Sources said Adele had a lot of issues with the production, including but not limited to the choir and the sound system. Insiders also claimed there was a disagreement over a swimming pool that was meant to be a part of the concert set. The singer reportedly fired her creative team in April and hired a new one hoping to save her postponed show and residency. According to the Daily Mail, she is understood to have parted ways with the team and roped in the band Take That's creative expert to take the reins.
TOP STORIES
'House of the Dragon' Episode 1 LEAKED as HBO launches Internet-wide hunt for pirates
Family of 2 children whose remains were left to rot in suitcases tracked all the way to ASIA!
Adele described her revamped plans for the 32 concert dates as "nostalgic," saying the shows would take fans on a journey through her career. The concert commences on November 18, 2022, and runs up to March 25, 2023. She told Elle that there would be plenty of her signature interactions with the audience.
"It's gonna be really beautiful," she said. "I haven't got any bullet points, obviously, when I talk. That's why my shows are so erratic. One time I gave, like, an hour speech about an aquarium!" Speaking of her stellar residency, she quipped, "I think I'm right to do it right now. I know I'm not, like, 60 years old and I haven't got 20 albums under my belt. But I think my music will work in a show in Vegas."
Share this article:
Inside the luxurious $37K-a-night rooftop Nobu Villa Adele will stay at during her Vegas residency