Heath Ledger's daughter Matilda lives life away from limelight after actor's death 15 years ago NEW YORK CITY, NEW YORK: The daughter of famous Hollywood actors Heath Ledger and Michelle Williams, Matilda was reportedly raised in a farmhouse as her mother wanted to "keep things real" for her daughter while growing up. The 17-year-old, who has spent most of her life away from the spotlight, made a rare public appearance in New York where she bore an uncanny resemblance to her late father, who tragically died in 2008 due to an accidental drug overdose.
Matilda was reportedly only two when the incident took place, leaving her in the hands of Williams who decided to keep her daughter away from the bustle of the city. The mother-daughter duo spent six years in a farmhouse located in the countryside in order to have a "sane home environment." The 'Brokeback Mountain' actress told New York Post in June 2016, "We moved - we left Brooklyn and lived in the country for six years because it was an intolerable state of existence." The pair later returned back to their Brooklyn property where Williams had resided before the move. The 42-year-old actress was determined to "keep things real" for her daughter despite her own background as an actress, as per the DailyMail.
READ MORE
Michelle Williams is now a MOM OF THREE as she welcomes second child with husband Thomas Kail
Why was Mary-Kate Olsen blamed for Heath Ledger's death? Truth about calls his masseuse made after finding him
Following Ledger's death, his family has kept close contact with his only daughter as well as the mother of his child. "We're going to see [Matilda] in New York next week. So we'll be there a few days and see how she's grown. We keep in constant contact with Michelle and Matilda and visit frequently," his mother Sally told US Weekly in 2018. His sister Kate, for her part, spends time telling stories about Ledger to Matilda. "I love telling [Matilda] stories about her daddy and how he grew up. I think it's so important for her to have a good sense of where she comes from in order for her to get to know herself," she told the outlet.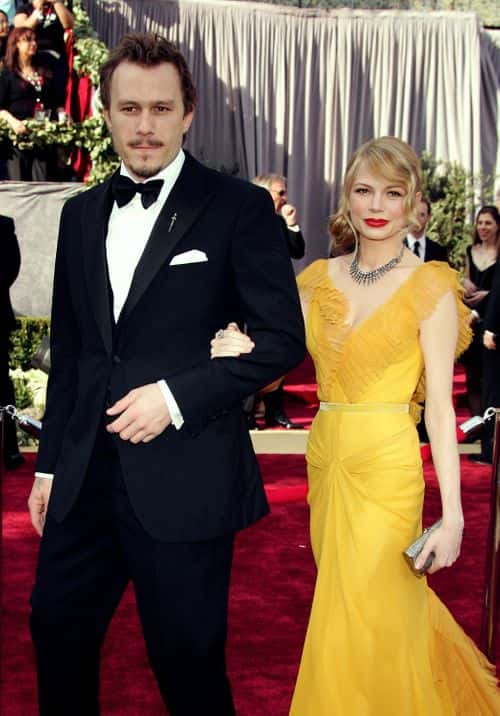 Neither Matilda nor Williams have a social media presence and as described by Ledger's father Kim himself the latter tends to be "very private," as per the Sun-Herald. Williams secretly married theatre director Thomas Kail in 2020. The couple welcomed their son Hart in 2020 and another child two years later.
Although the 'Dawson's Creek' actress struggles with a busy schedule due to filming, her children appear to be her foremost priority. While speaking to Entertainment Weekly, Williams talked about searching for a "balance" between work and motherhood. "I'm continuously searching, because balance isn't a stable place. Balance means that you're always adjusting," she said. "So you have to figure it out because we have to stay in the workforce, even though it often feels like it's untenable. My heart obviously belongs to my children; they tug at it the most. But I really want to be able to have both." She remarked that her children prevent her from bringing her work home with her. "I'm not going to go take something home and pollute my kids' experience. I think, ultimately, I can remember that it's not my life, it's not my pain or my sorrow. It's something that moves through me and then it moves out of me," she told the outlet.
Williams and Matilda share a very close relationship where the duo has not even reached the teenage tantrum stage of life. "Matilda hasn't yet hit those terrible teenage years and seems to have skipped them altogether. Every morning we wake up and I wait to see if the transformation has happened and if it's turned into the next level I keep hearing about, but we're not there yet," Williams told as per the DailyMail.
According to the outlet, Matilda has inherited her father's entire estate, amounting to $16.3 million. As per Heath's will, his fortune belonged to his parents and sisters. However, his family signed over the entire estate to Heath's only daughter.