'Cobra Kai' Season 4: Aedin Mincks who plays Mitch says Miyagi-do and Eagle Fang together 'will be unstoppable' Season 3 of 'Cobra Kai', Netflix's martial arts dramedy, was massively chaotic, but in a good way. It followed Johnny's (William Zabka) journey as he tried to reconnect with his estranged son Robby (Tanner Buchanan), and attempted to make Miguel (Xolo Maridueña) walk again after Robby almost killed him.
The season saw the Cobra Kai dojo back in the hands of Kreese (Martin Kove), who continued on his warpath against everything Daniel (Ralph Macchio) and Mr. Miyagi stood for. The series culminates in a battle between the students of Kreese and those of Daniel and Johnny.
RELATED ARTICLES
'Cobra Kai' Season 3 Ending Explained: Why did Kreese call his soldier friend? Here's what to expect from Season 4
'Cobra Kai' Season 4: Vanessa Rubio says she would like to see her character Carmen 'throw a couple of punches'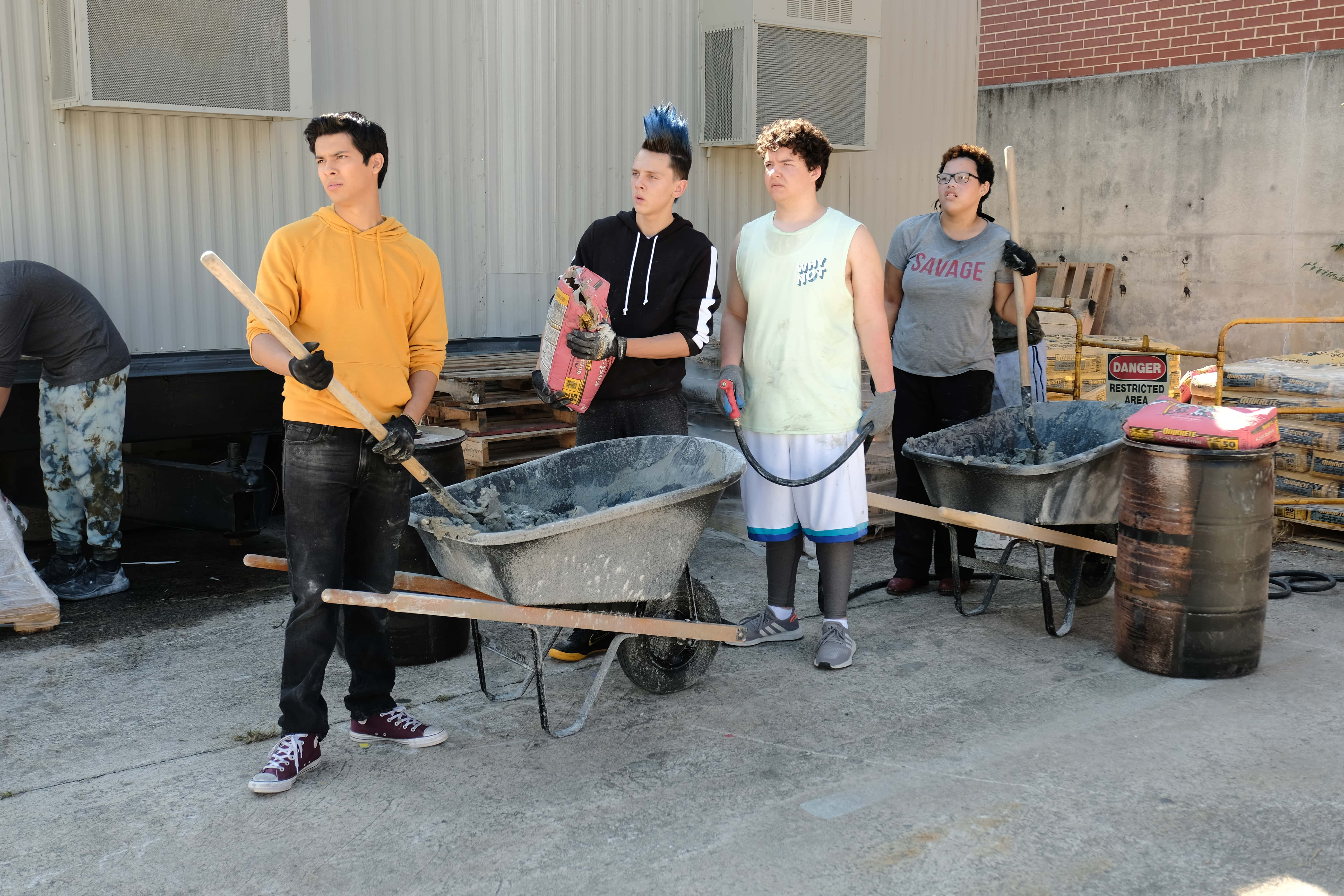 The brawl dwarfs the one in season 2. And finally, Daniel and Johnny join hands to combine their dojos and fight against Kreese in the upcoming "All Valley Karate Tournament". The result of this tournament would decide the futures of all three (and of course, their students).
Aedin Mincks, who plays Mitch on the show and is currently enjoying the downtime with his family, girlfriend, and dog, spoke to MEAWW about his experience, season 4 of 'Cobra Kai' and more.
Mincks, who says he has always had a "feeling it was gonna be a great show even when it was on Youtube," spoke about the two nicknames he has on the show, courtesy of Johnny -- Ass Face and Penis Breath. "Sensei Johnny and Hawk (Jacob Bertrand) are the only ones that get to call him that, but I do get people calling me one or the other in my DMs. I don't take it as anyone being mean but I think it's time to 'flip the script' so to say and change his nickname to 'stud muffin'."
Talking about Mitch's redemption arc on the show, he said, "It's nice that he's finally buddies with Chris (Khalil Everage) again and they get to fight with each other instead of against each other. I feel like he had to experience the darker side to realize it's not really for him."
But it's not his own character's but Hawk's redemption story that's his favorite. "Seeing him in the position again where he could have done something to hurt Demetri (Gianni DeCenzo) and decided against it was really cool, especially the way it played out," said Mincks.
Speculating about the future of the two dojos, Miyagi-do and Eagle Fang, coming together, he said, "Personally, in my opinion, I think the two dojos combined will be unstoppable. I think it will be like a yin and yang thing -- they have different styles and that could work for the better of the entire group to learn from both of them."
As the show moves forward, Mincks says that he wants to work more with Peyton List, who plays Tory Nichols on the show. He says that they didn't get many scenes together. But he doesn't see romantic angles with her -- or anyone. "No romance for Mitch, he can't be tied down to one woman," he says.
Talking about the ethos of the show, Mincks says, "I feel like 'Cobra Kai' did a great job giving us the lens that anyone can be the good guy and everyone has their own backstory that impacts their future in one way or another." Mincks also believes that if the real world suddenly got way too much into martial arts and started street fighting, "maybe that would bring down the crime rates."