'Clouds': Meet Fin Argus, Sabrina Carpenter, Madison Iseman and rest of the cast of the Disney+ original movie
With the joys of music, the film reeks of inspirational content, and here is the wonderful cast bringing this true story to life Fin Argus and Sabrina Carpenter (Disney+)
The Disney+ original movie comes from 'Five Feet Apart' director Justin Baldoni. It chronicles how seventeen-year-old Zach Sobiech (Fin Argus) decides to live the rest of his days after he finds out that his cancer has spread. With the joys of music, the movie reeks of inspirational content, and here is the wonderful cast bringing this true story to life.
Fin Argus as Zach Sobiech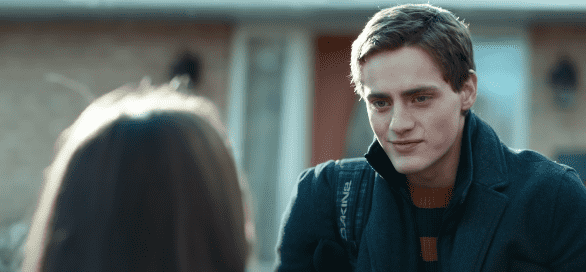 Argus is not only an actor, but is also a singer-songwriter, musician, and performer. After having recorded albums, and being part of music videos, commercials, and live concerts, the actor has an impressive resume since. His acting roles include Jack in FOX/Marvel series 'The Gifted' (2017), Hansen, the male lead in the TV series 'The Commute', Julian in Disney's short film 'Virtual High' (2016), and Charlie in the short film 'Perception'. According to the actor's IMDb page, he is also a FORD model and showcased the Yves Saint Laurent 2016 Spring/Summer Line for Barneys New York. Most recently, he's appeared in 'Summer '03' (2018), 'Total Eclipse' (2018-2019), 'Agents of S.H.I.E.L.D.' (2020) and 'Our House'.
Sabrina Carpenter as Sammy
Carpenter recently appeared in the Netflix movie 'Work It' alongside Liza Koshy and is also an excellent singer. Her recognized roles include Merrin Williams in 'Horns' (2013), Maya Hart in 'Girl Meets World' (2014-2017), Jenny Parker in 'Adventures in Babysitting' (2016), and Hailey in 'The Hate U Give' (2018). Her soundtrack credits include 'Perfect Song' in 'Royalties' (2020), 'Let Me Move You' in 'Work It', 'Tomorrow Starts Today' in 'Andi Mack' (2017), and many others. The talented actress also has producer credits for 'Sabrina Carpenter: On Purpose' (2016), 'Sabrina Carpenter: Paris' (2018), and 'Work it' where she was an executive producer.
Madison Iseman as Amy
Most may remember Iseman from 'Still the King' (2016-2017) where she played the role of Charlotte but is also known for her roles as Bethany in 'Jumanji: Welcome to the Jungle' (2017) and 'Jumanji: The Next Level' (2019), Mary Ellen in 'Annabelle Comes Home' (2019) and Sarah in 'Goosebumps 2: Haunted Halloween' (2018). Her recent works include 'Riot Girls' (2019), 'Feast of the Seven Fishes' (2019), 'The Fox Hunter' (2020), 'The F**k-It List' (2020' and 'Nocturne' (2020). She also has one release titled 'Fear Of Rain' in post-production where she plays the role of Rain Burroughs.
Tom Everett Scott as Rob Sobiech
Everett Scott is known for his roles as Guy Patterson in 'That Thing You Do!' (1996), Michael Brantley in 'Boiler Room' (2000), Jason in 'Because I Said So' (2007) and Matheson in 'Race to Witch Mountain' (2009). His recent works include the TV series 'I'm Sorry' (2017-2019), '13 Reasons Why' (2017-2019), 'The Healing Powers of Dude' (2020) and 'Council of Dads' (2020). He has one completed release titled 'The Pleasure of Your Presence', one release titled 'There You'll Find Me' in post-production and one release titled 'The Adventures of Buddy Thunder' in pre-production. In 2018, the actor won a IFS Award at the Independent Filmmakers Showcase IFS Film Festival, US for Best Actor in 'Collusions' (2018) where he played the role of Martin. He was also nominated for a Jury Award at the 2009 Tribeca Film Festival for Best Narrative Short for 'Glock' where he played the titular character.
Neve Campbell as Laura Sobiech
Campbell is known for her roles as Sidney Prescott in 'Scream' franchise and Suzie Toller in 'Wild Things' (1998). Her recent works include 'House of Cards' (2016-2017), 'Skyscraper' (2018), 'Hot Air' (2018) and 'Castle In The Ground' (2019). Campbell has won many awards for her role in the 'Scream' franchise - in 1997 she won a Saturn Award at the Academy of Science Fiction, Fantasy & Horror Films, USA for Best Actress in 'Scream' (1996), in 2001 she won a Blockbuster Entertainment Award for Favorite Actress - Horror in 'Scream 3' (2000), in 1998 she won the same award in the same category for 'Scream 2' (1997), in 1997 she won the Chainsaw Award for 'Scream' (1996), in 1998 she won an MTV Movie Award for Best Female Performance for 'Scream 2'. Her other awards include a Prism Award in 2003 for Performance in TV Movie or Miniseries for 'Last Call' where she played the role of Frances Kroll and a Family Film Award in 1996 for Best Actress - TV for 'The Canterville Ghost' (1996) where she played the role of Virginia 'Ginny' Otis.
The rest of the cast includes Lil Rel Howery as Mr. Weaver, Dylan Everett as Sam, Summer H. Howell as Grace, Vivien Endicott Douglas as Alli, Mylène Dinh-Robic as the oncologist, and many more.
Metacritic's synopsis reads, "Based on an incredible true story, seventeen-year-old Zach Sobiech is a fun-loving high school senior with raw musical talent. But a few weeks into his senior year, just as his dream girl finally reciprocates his crush, Zach's world gets turned upside down when he finds out his cancer has spread, and he now has only six months to live. With the limited time he has left, he and his best friend and writing partner, Sammy, decide to follow their dreams and finally make an album. Little did they know; the world would soon catch on and they would become a viral phenomenon. With time running out, Zach is confronted with the reality that no matter how he spends his time, he is going to hurt the people he loves the most, including the love of his life Amy. As Zach's health condition begins to worsen, he is left to make difficult decisions about how to spend his time and more importantly with whom. Ultimately, he discovers the best way to say goodbye is with music, and his hit song 'Clouds' is born. With a raw, unfiltered, and beautiful look at the heartbreaking duality of life set to uplifting music, Zach's inspiring story is a testament to what can happen when you start to live as if each day might be your last. "
Catch 'Clouds' on October 16, 2020, on Disney+. Watch the trailer below.