Chris Chan said raping mom, 79, with dementia was like 'souls bonding', reveal DISTURBING texts Warning: Graphic content
RUCKERSVILLE, VIRGINIA: Comic auteur Chris Chan began trending on Twitter on July 30 for all the wrong reasons as news of her elaborating how she allegedly sexually assaulted her 79-year-old mother spread. Chan, who came out as transgender and took up the name Christine, shared the explicit details of the way she allegedly raped her mother in conversations with an alleged undercover investigator. Although the news hasn't been verified with official confirmation, it's everywhere and being heavily reported on. The reason behind the worldwide attention Chan's alleged admission of sexual assault happens to be the way she labels sexually assaulting her dementia-afflicted mother as "bonding".
Chan's mother Barbara Anne Weston is a known face from her YouTube videos, having graced the camera with several cameos ever since the 'Sonichu' comic author created her platform on the website. In recent years, Chan has delved into politics and is a Democratic activist speaking on issues pertaining to the LGBTQ++ community and more. But the vast extent to which she describes how she persistently assaults her mother despite her asking Chan to stop has drawn massive flak on social media. At one point, the leaked audio and text messages where the undercover investigator gathers information as a confidante, also sees Chan call their frequent "romp" a "progress", claiming she is glad can "help" out her mother's memory problems in this manner.
READ MORE
Commission lists rape and incest as 'relationship status' options in forms for survivors, sparks outrage
Serah Bellar's uncle promoted incest as church minister, rewrote Bible to 'better fit his teachings': Report
The graphic messages that broke the Internet
Chan was reportedly arrested from her home, and her mother has since been put in professional elder-care. But social media is still abuzz with the deplorable behavior she has been accused of. The leak happened over a portal called KiwiFarms, where a user called NULL scared a 9-minute audio along with screenshots of texts from Chan, where she talks about pleasing a certain 'Barb' by rubbing her 'g-spot' despite the receiving party asking her to stop. KiwiFarms leaked a chat between the undercover investigator identified as "Bella", "a trollsona of someone called 10thanonymous, who Chris confided this information in," the platform writes.
The text messages begin: "Just going ahead and sharing this with you, fresh experience." The next text reads: "On the strictly Confidential just between you and I." Chan then continues: "So yes, Barb and I just had another romp in the hay." Believing these messages would remain confidential, Chan adds: "Tonight, I started looking into a more consistent pattern to my massaging, And I took the input and focused on getting vvloow flow into the groin area." Then in the next text, she adds: Before tonight, I did not really have a set pattern in the massage, aside from feet and legs, followed by hands and arms, the face, front torso, and then a roll-over for her back. I have found a more consistent method that works between the legs and arms but was inconsistent on the hands and feet."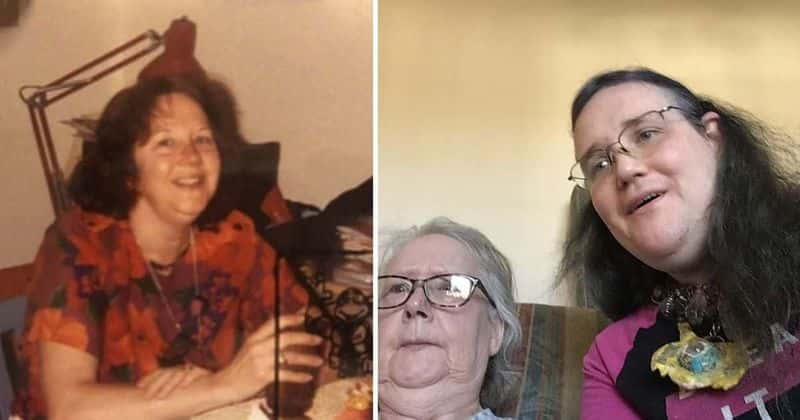 Chris Chan claims it's 'help'
Then Chan gets into the explicit details of 'massaging' this person she calls 'Barb' whom she has previously talked about as her alleged girlfriend, a maestro in accounting. Social media users have since drawn the connection between Chan's alleged girlfriend and her mother Barbara's long-standing career in accounting. But it was what followed next in the private texts that left everyone shocked and stunned
"Also made another attempt at rubbing her vagina, externally at first, then slipping between the lips and rubbing the internal labia. Then she told me to stop," she continued to the undercover cop, adding: "I had attempted the first night to rub her in there; I found her spot, but it hurt her. But, alternatively, I did find that at cunnilingus, I was good at it with my tongue." The next text adds: "And I did also stimulate her cl*t; that does not seem to hurt her as much but she still has a limit with that spot as well." Then, the disgraced comic declares: "Anyway. we're making progress. And when we cuddle, and this actually impresses me More, I literally feel our souls bonding and coming together as one during that time. Damn., it feels soo [sic] good when that happens."
Chan then reveals: "And we talk a good while as well before she heads back upstairs. I have been ending her meditation tracks to stimulate her brain and bring nacl some of her youth and the results do show, most splendidly. I am soo [sic] proud of her." To prove the "romp" does have positive effects on 'Barb's memory, Chan also tells her alleged confidante how her mother is able to recall anecdotes involving her own 'daddy' from when she was two years old. "She has had memory problems at time beforehand, yes, but she is being better stimulated in her mind and soul and it Really Shows! Her mental processing speed is even going back up," Chan claims, adding: "She FEELS This and has told me so, herself."
While none of these claims can be verified at the moment, the leaked thread on Kiwi Farm updates that Chan was released from 14 Branchland Court and is currently accommodated by extended family as a GofundMe aims at fundraising hotel costs. Incest is reportedly a Class 5 felony if between mother/son, and punishable in Virginia by one to 10 years in prison.
Share this article:
chris chan graphic messages broke internet rape mom barb rub vagina asked stop dementia help arrest