Why is 'Chicago PD' Season 8 Episode 8 not airing this week? Here's what to expect when the NBC drama returns Spoilers for 'Chicago PD'
'Chicago PD' is a hefty show of the three ('Med' and 'Fire') not only because of its storyline line on heavier topics such as police brutality but also because the cases this season are definitely crazy. We obviously loved the #Upstead and #Burzek content, but it looks like that's been taking a back seat as of late. It's hard to predict what comes next as most of the time, the interpersonal relationships of the characters play out while they solve a new case. Either way, we can't wait for more. Unfortunately, there will be no new episode this week, but the next one is not too far away.
There isn't an official reason as to why the show is taking a break, but the delay in productions caused because of the Covid-19 pandemic could be a possibility. Read on to find out more about the new episode of 'Chicago PD'.

RELATED ARTICLES
'Chicago PD' Season 8: 'It's the end of Voight's career' fans predict as show questions police brutality
How are network TV shows handling Black Lives Matter? From 'Chicago PD' and 'Law & Order: SVU' to 'SWAT'

When will 'Chicago PD' Season 8 Episode 8 air?
According to Futon Critic, 'Chicago PD' Season 8 Episode 8 titled 'Protect and Serve' will air on March 10, 2021, at 10 pm EST on NBC.
What will 'Protect and Serve' be about?
The official synopsis reads, "Ruzek and Atwater are tasked with making an arrest after a high-profile shooting. The situation becomes complicated when it's clear someone doesn't want them to make it back to the station." Compared to the other Chicago shows — 'Med' and 'Fire' — it's hard to assume what's next when it comes to 'Chicago PD' but we can take a few guesses.
The next episode seemingly will bring another complicated case, and we're wondering if that means Adam Ruzek (Patrick John Flueger) and Kevin Atwater (LaRoyce Hawkins) may be in trouble. Considering they are set to investigate a "high profile" case, it won't be too much of a long shot to assume that they might be targets — "clear someone doesn't want them to make it back to the station," sounds quite eerie.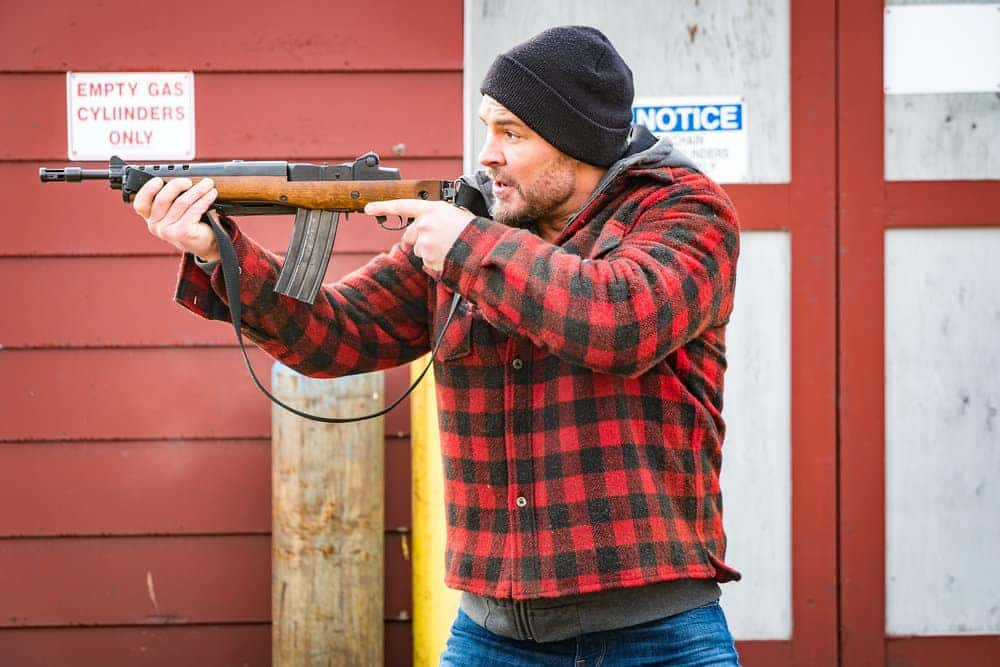 The show so far has had a few episodes that caters to the very important discussion of "police brutality", although we're not too sure how much more they can add to it. Given the character of Hank Voight (Jason Beghe), they are more they can do for sure, but we wonder what's the point? The last episode 'Instict' saw Voight call out Ruzek on "police brutality" which many fans found ironic considering Voight is known to do this not by the book. But the question still remains, will Ruzek pay for what he did in the previous episode? All we can do it wait and watch.