Carol Burnett waves to crowd ahead of her 90th birthday outside Jimmy Kimmel Live LOS ANGELES, CALIFORNIA: Carol Burnett was all smiles when she arrived at Jimmy Kimmel Live, just weeks before her 90th birthday. The actress was sighted on the afternoon of April 11 at Jimmy Kimmel Live's studio in Hollywood. Her birthday falls on April 26 and she was born in 1933, making her a true showbiz veteran who many comedians see as a trail blazer.
Burnett marked her upcoming 90th birthday milestone by recording a two-hour NBC special featuring Katy Perry, Julie Andrews and others. Stars like Bernadette Peters, Billy Porter, Jane Lynch, Katy Perry, Kristin Chenoweth, and others performed musical numbers in the special, which was shot at the Avalon in Hollywood.
RELATED ARTICLES
Lyle Waggoner of 'The Carol Burnett Show' and 'Wonder Woman' series fame dies at 84
'I still feel like I'm about 11': Carol Burnett opens up about turning 90
Burnett appeared on the late-night talk programme wearing a black top underneath a black suit jacket with white lapels. She wore silver and black hoops as well as a delicate gold necklace with a pendant. She complimented her appearance with a nude-colored shoulder purse and a black knee-length skirt. 'Carol Burnett: 90 Years of Laughter + Love' was announced in late January and will show on Peacock the following day at 8 pm on Wednesday, April 26.
Star-studded tribute
Musical tributes will honor Carol's renowned career performances, including: 'Old Friends', dedicated to Carol's 60-year friendship with Julie Andrews; 'Only an Octave Apart,' which Carol sang alongside Beverly Sills in the 1976 television special 'Sills and Burnett at the Met'; Carol's memorable songs from the hit movie 'Annie'; and a tribute to the classic theme song, 'I'm So Glad We Had This Time Together' from 'The Carol Burnett Show.'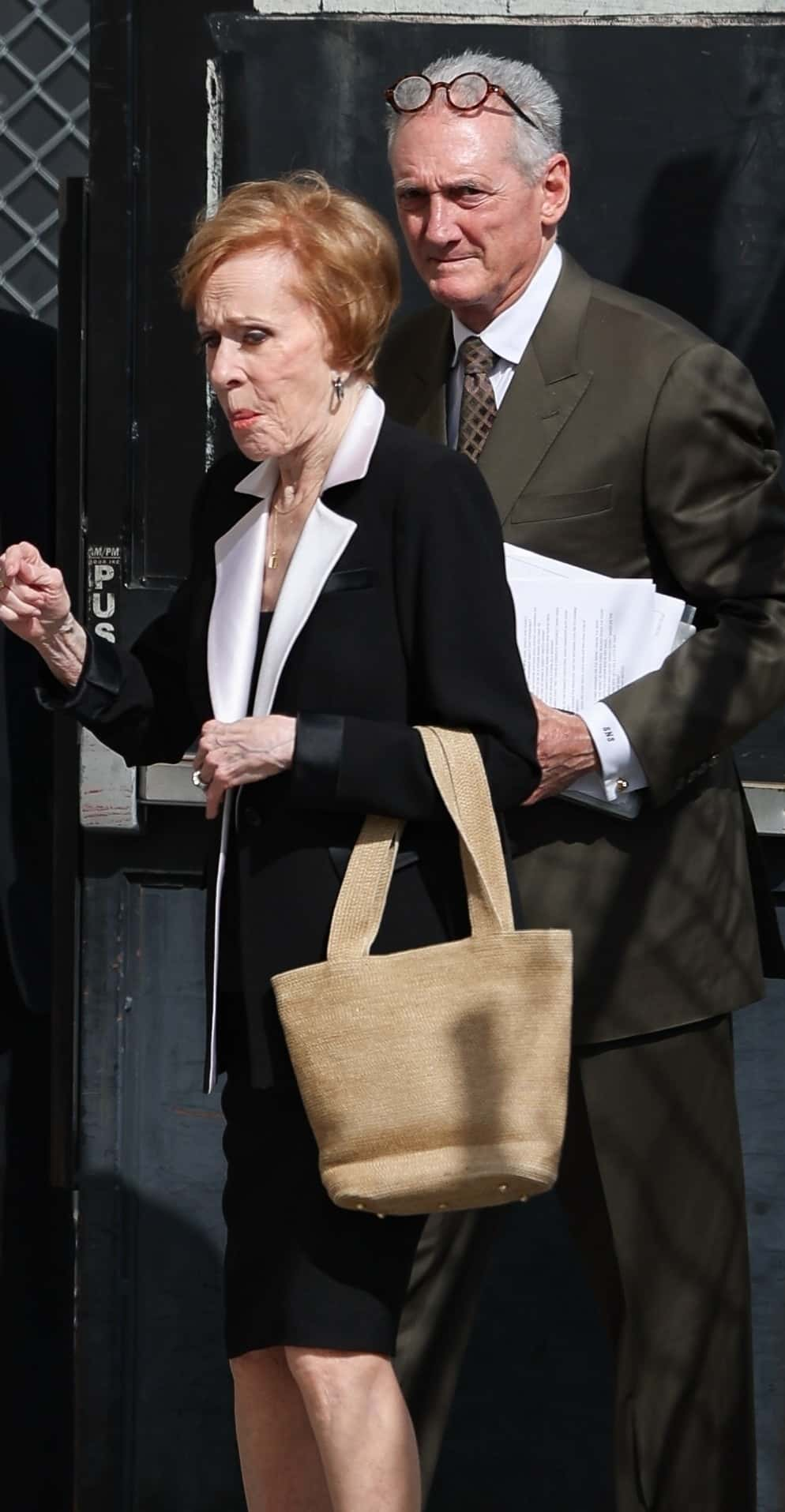 Special guests include Aileen Quinn, Amy Poehler, Bill Hader, Bob Mackie, Cher, Ellen DeGeneres, Julie Andrews, Kristen Wiig, Laura Dern, Lily Tomlin, Marisa Tomei, Sofia Vergara, and Steve Carell. Tracee Ellis Ross, Vicki Lawrence, and many more.
'The best party ever'
"I'm so excited that NBC decided to throw me a birthday party and invited all my closest friends," Burnett said. "I can't wait to look back on so many wonderful moments throughout my career, I feel so lucky to share this night with everyone."
"It's hard to imagine anyone on television more beloved than Carol Burnett," said Jen Neal, executive vice president, live and special events, NBCUniversal Television and Streaming. "Hosting this wonderful birthday party is clearly our honor, and we can't wait to share the love we all have for her with all of her adoring fan".
"This special is going to be the best party ever," stated Silent House Productions executive producer and CEO Mark Bracco. "It will be an evening of music, comedy, and dozens of outstanding talents paying tribute to Carol Burnett, the one and only." We hope that everyone at home will join us in celebrating.
The event will also include highlights from her illustrious career, from her Broadway debut in 'Once Upon a Mattress' through 'The Carol Burnett Show,' widely regarded as one of the best television shows of all time.