BTS on 'Good Morning America': Members discuss mental toll of Covid-19 on all of them BTS debuted eight years ago in the Korean music industry and in about about four or five years, the whole world took notice of the K-pop sensation. All their efforts to make a difference are really paying off as the entire world is singing to the tunes of BTS. Post their stint at their United Nations General Assembly, BTS came, saw and conquered New York after about two years in South Korea as Covid-19 raged around the world.
BTS members appeared at the 76th United Nations General Assembly as they touched the hearts of many fans with their speech. Their speech was followed by them performing their English single 'Permission to Dance'. Soon after that BTS was joined in an exclusive interview with Melissa Fleming, the Under-Secretary-General for Global Communications for the United Nations.
READ MORE
BTS x Coldplay 'My Universe': ARMYs go crazy as Chris Martin sings Korean lyrics
'My Universe': BTS x Coldplay collab track is out, fans say it sounds 'heavenly'
BTS' eventful visit to the US
After the interview, BTS was joined by the First Lady of South Korea to tour the MET Museum where RM made heads turn with a strong speech on Korean culture. But that was definitely not the end of their adventures in New York as members of BTS met Megan Thee Stallion and Coldplay and left special souvenirs for the two acts.
On September 24, the TV Show, 'Good Morning America' aired a special interview that BTS recorded with ABC News' Juju Chang. In the interview, BTS was joined with South Korean President, Moon Jaein who also interacted with Juju Chang. He and the members of BTS discussed the pandemic and what mindset BTS members had as they step forward into the future.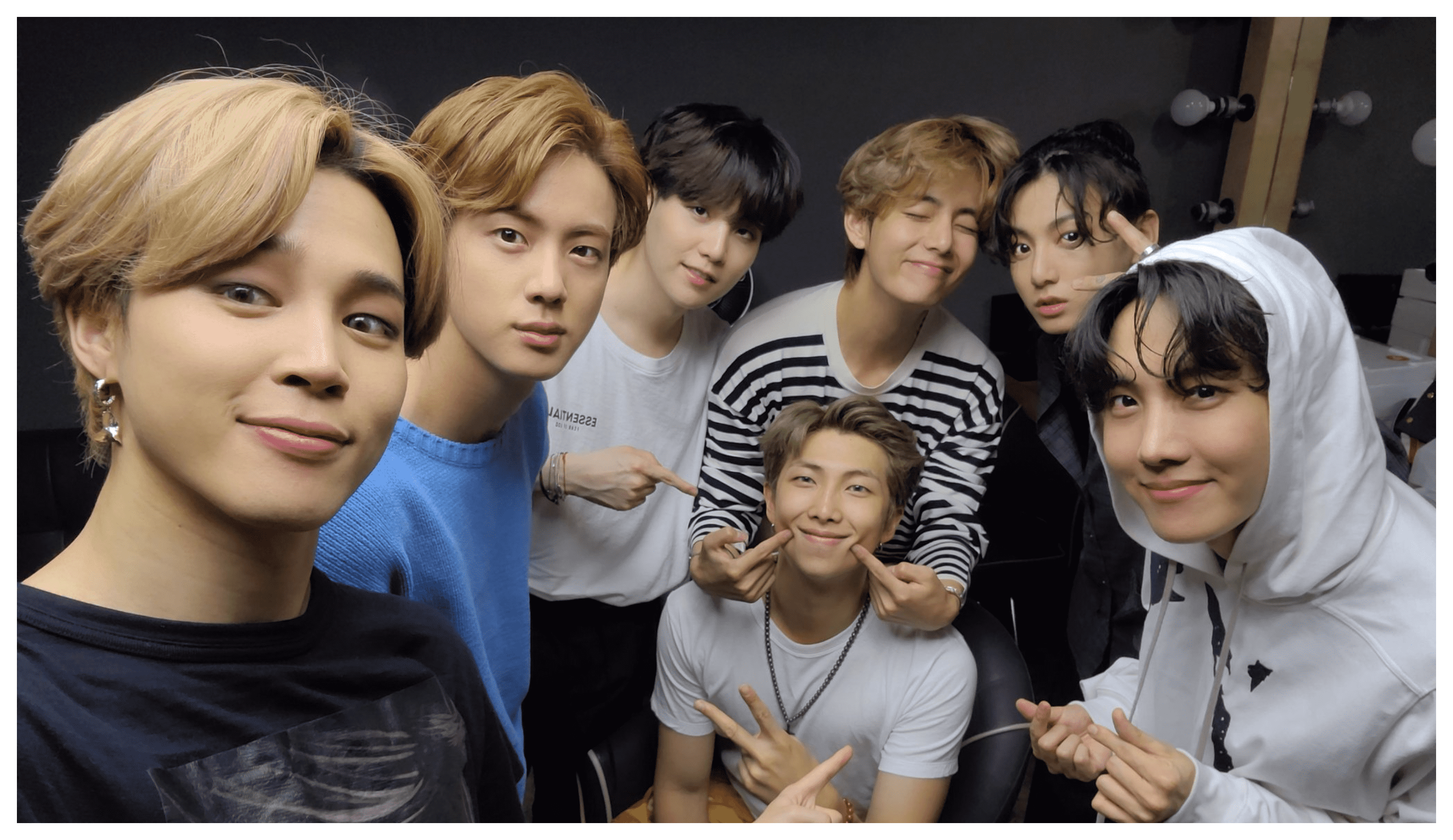 Interview with ABC News' Juju Chang
The interviewer, Juju Chang, later sat down with the hosts of Good Morning America to discuss her thoughts on the interaction she and the BTS members had along with President Moon. She ised the word "firepower" to describe the interview experience in one word.
Juju began her interview with BTS by talking to them about the number of views the United Nations General Assembly saw on the day when BTS was set to appear on the platform stating that this "doesn't usually happen." President Moon responded by saying that the message BTS is trying to send resonates well with the young generation.
Jungkook then said that all that has happened with the group still feels surreal. He feels that time has stopped since they were appointed as special envoys. Juju then asked BTS what message were they trying to relay to their fans in terms of combatting the climate crisis. RM (Namjoon) said that people need to realize like BTS did recently that the climate is not merely "changing" but that we are now going through a global crisis.
Will BTS go on a World Tour?
Juju asked BTS when they would ideally prefer to go on a world tour to meet their fans after the recent cancellation of their 'Map of the Soul' tour. J Hope responded to this by saying that they do not want to rush the situation despite the fact that they are eager to meet their beloved fans. He said that "We hope the situation gets better quickly and everyone gets vaccinated safely so that it becomes possible for them to have a concert soon."
In a way, BTS members also reassured fans who were hesitant to get vaccinated. Jin said that all members of BTS have been vaccinated and they sympathize with the people who fear vaccinations thinking of it as something new and alien — an idea that did not exist in the past. He added, "I believe that if we are afraid of the past, we won't be able to make progress."
BTS discuss pandemic's mental toll
BTS was then asked what they missed the most from the pre-Covid times and Suga responded saying that all their tours and schedules were called off due to the pandemic. Suga also opened up about how all members of BTS felt depressed as did the rest of the world. He added that he saw the world also unite in these trying times in different ways and he hoped to witness the world come together and overcome their struggles one by one.
Jimin promptly said that he hopes Covid-19 comes to an end quickly so he could go back to doing performances and concerts as BTS did in the past. V then added that it has been almost a couple of years since they interacted on a personal level by making real eye contact with their precious fans. V said that questioned himself if they really existed when he could not envision them in person before his eyes.
President Moon Jaein is ARMY
With the multitude of fans that BTS has amassed over the years, it should come as no shocker that President Moon keeps a tab on the activities of the boy group. President Moon said that the song 'Permission to Dance' has a beautiful message as well as a unique choreography as it uses sign language, delivering the message of Unity that overcomes physical attributes and differences.
President Moon then looked to the members and asked them if he was doing the dance right and the members of BTS went ahead to teach him and Juju Chang the dance.
Juju told 'Good Morning America' hosts that BTS has always been concerned about issues like mental health and self-love but have now begun to expand their spectrum by taking part in the conversation that revolves around global issues and also encouraging other young voices to start making a difference.
Watch the entire interview with BTS on 'Good Morning America' here: