Worst-dressed celebs at Billboard Music Awards: From Miranda Lambert to Teyana Taylor
There were some fashion fails at the event, and some simply chose to wear things they really shouldn't have Miranda Lambert, Kali Uchis, DJ Khaled, and Teyana Taylor fell short in terms of their choice of outfits (Photo by Frazer Harrison/Getty Images)
The MGM Grand Garden Arena in Las Vegas, Nevada, was packed with the biggest names in music on Sunday night, May 15. Fans were eagerly waiting for the winners of the 2022 Billboard Music Awards as well as the fashion on display.

While some artists and celebrity guests excelled with their fashion choices, others fell short. No matter how much we like these singers, there were some fashion fails at the BBMA Awards 2022, and some simply chose to wear things they really shouldn't have. Let's see who they are and what they wore.
RELATED ARTICLES
BBMAs 2022 red carpet: Kylie Jenner, Megan Fox and Megan Thee Stallion among best-dressed stars
Is Megan Fox pregnant? Machine Gun Kelly drops hint at BBMAs with song, calls her 'wife'
Miranda Lambert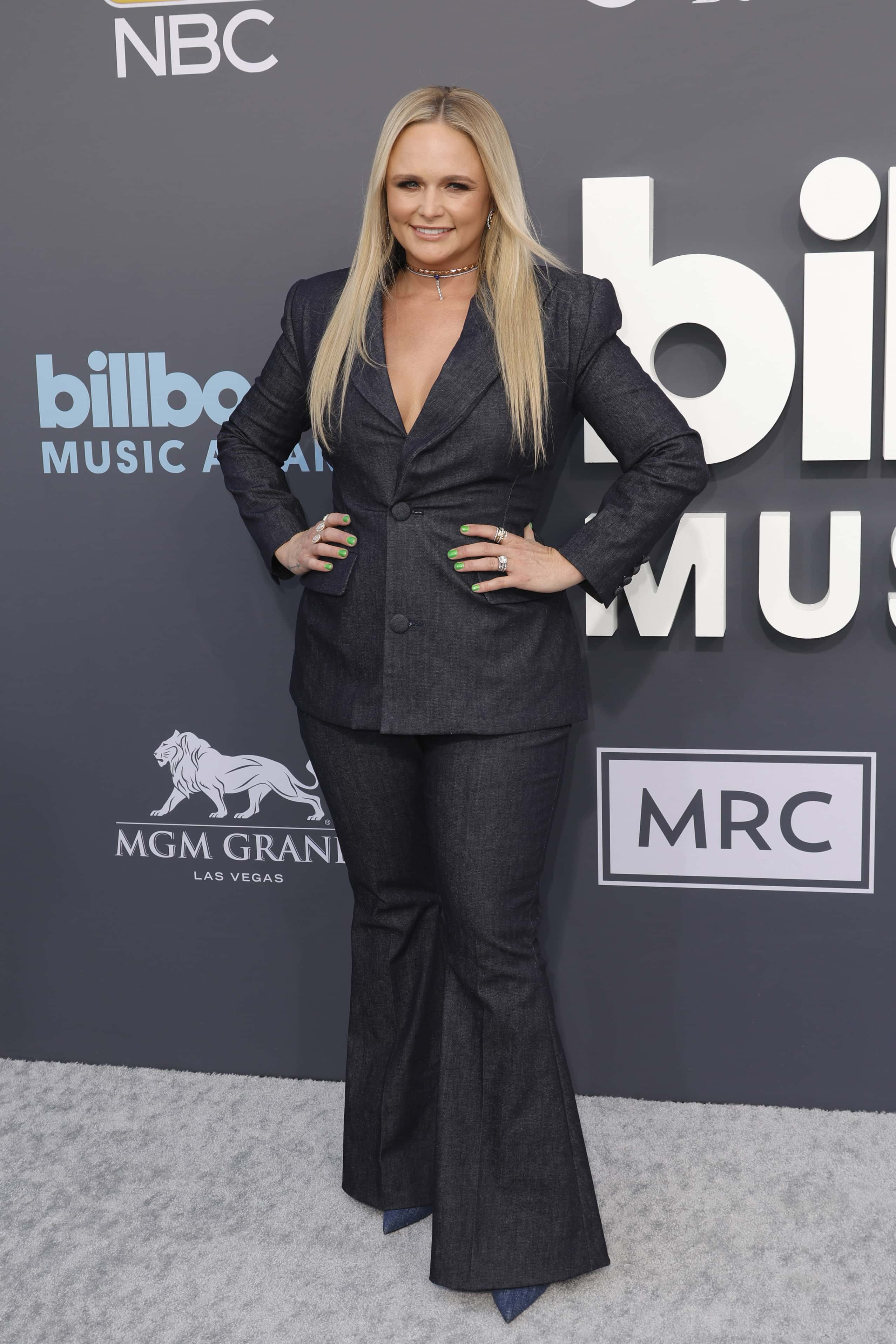 The country artist wore a blue, denim-like outfit that was far too informal for the Billboard Music Awards. She looked nice and polished, but this outfit belonged at a marketing conference, not on one of the industry's biggest nights.

Kali Uchis
The singer wore a crimson off-the-shoulder gown with a bustier-inspired bodice to the red carpet, and even added hoops and a long diamond necklace to her ensemble. However, the entire style looked outdated rather than edgy and modern.

DJ Khaled
DJ Khaled wore purple at the Billboard Music Awards this year as well. The singer wore a pale purple suit with purple sneakers to match, which, once again, gave a business casual kind of vibe.

Teyana Taylor
Taylor wore black leather leggings with chain embellishments and a black translucent bralette on the red carpet. An oversized silver chain necklace, scarlet lipstick, and black sunglasses completed her ensemble, which seemed out of place at the cool music event in Vegas.

Liza Koshy
For this year's red carpet, the YouTuber wore a black jacket with striking shoulders and cut-out details adorned with rhinestones. She complemented the top with a black skirt with an enormous rhinestone-encrusted buckle that somehow didn't quite hold the whole look together.

Dixie D'Amelio
The TikTok star wore a green long-sleeve short dress with a high collar to the awards presentation. She matched her shoes to her clothing, but somehow the entire ensemble just didn't come together.

Illenium
Illenium, whose actual name is Nicholas D Miller, wore a grey paisley-print tuxedo with a black lapel on the red carpet, which clearly didn't fit well with the vibe.

Anitta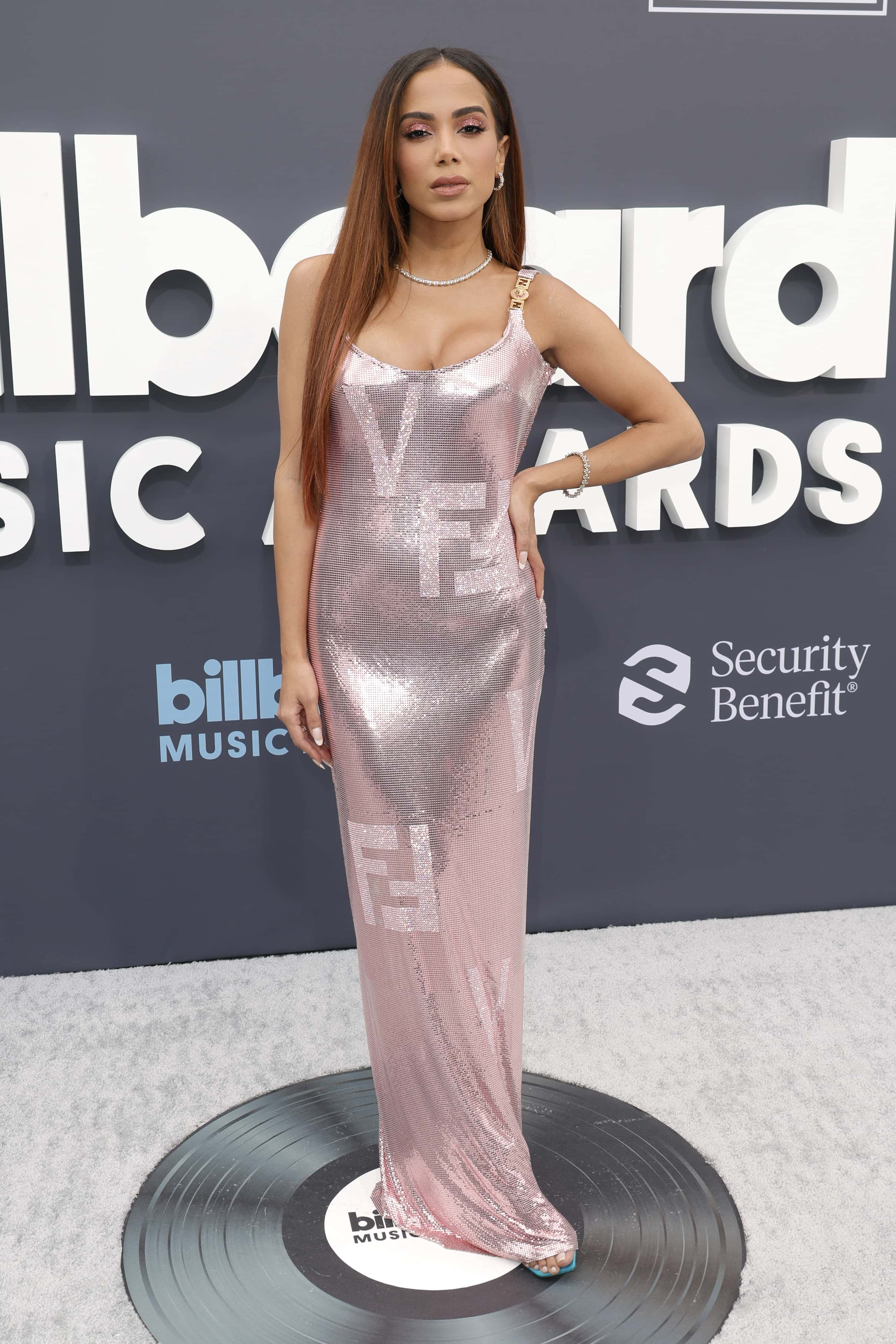 The Brazilian singer opted for a pink shimmering gown, and although she looked good in the outfit, it was perhaps too plain for an event like the BBMAs.

Chloe Bailey
Bailey wore a black long-sleeve spandex gown with a cut-out motif. She completed her ensemble with gold bracelets, and arguably looked classy in black. However, there's no question she could have done better.
Fat Joe
The rapper posed on the red carpet in green terry-cloth shorts and a matching button-down top, all of which proved too basic for an event as big as the BBMAs.

The Billboard Charts have been the standard for rating the popularity of artists, songs, and albums since 1940, and they are the ultimate measure of musical success. The nominees and winners of the Billboard Music Awards are determined by major fan engagements with music, such as album and digital song sales, streaming, radio airplay, and touring.