Amanda Bynes says nude woman in viral bathtub photo is NOT her, trolls disagree A nude photo, purportedly of Amanda Bynes, 36, went viral on Twitter this week, with some users speculating that the image was sent from the actress' burner account. According to TMZ, Bynes has denied the claim, saying the photo is a fake. She clarified that she "never takes nude photographs like the one circulating the Internet purporting to be her." She also denied any affiliation with the account that shared the photo.

A naked woman with pink hair is seen from behind on all fours while having a bath in the snapshot provided by Twitter user @PersianLa27. Tamar Arminak, Bynes' attorney, claimed that the lady in the photo is not Bynes and that her legal team has been attempting to remove the account for years without success. Twitter has ignored their requests to pull it down because the account is a 'celebrity parody page,' according to Arminak.
READ MORE
How did Lil Keed die? Atlanta rapper's girlfriend shares pregnancy news in her tribute
How did Andy Chaves die? Internet mourns 32-year-old Katastro singer's tragic demise

Bynes' lawyer added that they tried to reach out to Twitter throughout her nearly nine-year conservatorship, which concluded on March 22, 2022, but that the social media company refused. "There's nothing funny about what she was going through mental health-wise and the fact Twitter thought it was appropriate to keep a parody account mocking what she was going through is disgusting," her lawyer said. Currently, only followers can view the posts because the account is temporarily set to private.


Bynes' problems with ex-fiance resurface
Bynes has had a difficult few weeks, as she recently revealed she had a violent argument with ex-fiancé Paul Michael, which ended with both parties phoning 911. After the fight, Bynes accused Michael of using drugs, watching horrific pornography, and vandalizing his mother's home. "To clarify: I said what I said about Paul relapsing because he did," Bynes wrote in a since-deleted Instagram post on April 28, 2022. "I don't know when he got clean and because of the disturbing porn he was watching, I assumed he must be on drugs now."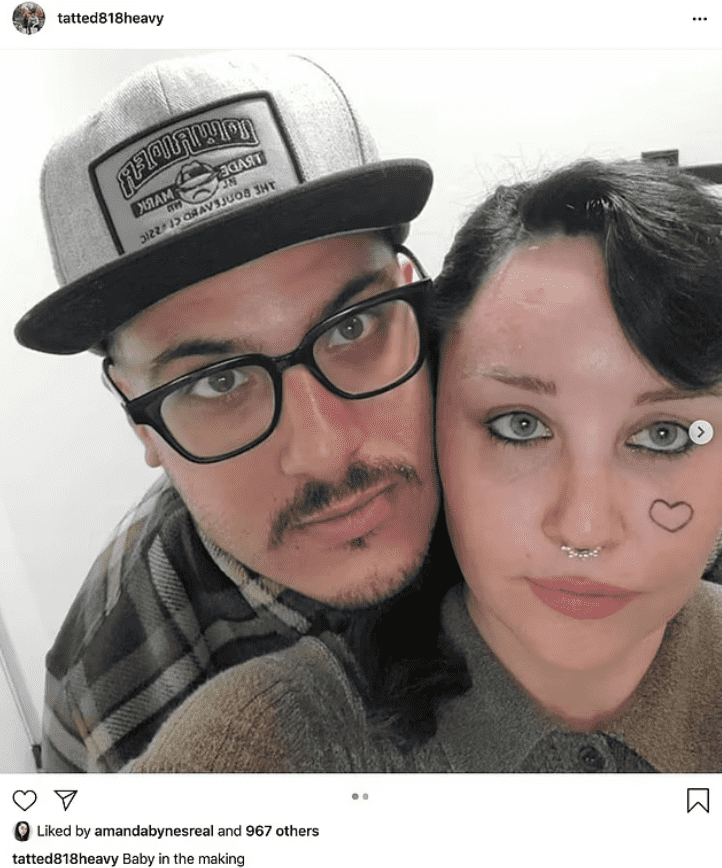 Bynes continued, "Also Paul did vandalize his mom's home 2 weeks ago. His brother Mark called the cops on him but Paul left before they got there. When I saw the mom and son porn on Paul's phone, I got upset and kicked him out. When he left I was worried he would vandalize my home because he still had the keys. That's why I called the police." After that call, police arrived at Bynes' house as she reported domestic violence last month before taking the story to her Instagram.


Twitter reactions
Despite Bynes' denial, many people on Twitter alleged the account belonged to her. One user wrote, "I used to follow that account years ago before she blocked me lol. It's 💯 her account and Twitter knows it, hence why it has never been taken down." Another user wrote, "She always looks (by the eyes) like a totally EMPTY vessel. Nothing going on......And the fact that she chose some loser dude to live with (and possibly marry) just shows she (like Britney) is not READY. 😒Just continuous drama from both of these women," while another said, "Yes imposter. Her, herself and she."
---
I used to follow that account years ago before she blocked me lol. It's 💯 her account and Twitter knows it, hence why it has never been taken down.

— I Rie (@MyLifesAStereo) May 14, 2022
---
---
She always looks (by the eyes) like a totally EMPTY vessel. Nothing going on......
And the fact that she chose some loser dude to live with (and possibly marry) just shows she (like Britney) is not READY. 😒Just continuous drama from both of these women.

— Lisa (@ldstep) May 14, 2022
---
---
Yes imposter. Her, herself and she.

— Archie Ly (@ly_archie) May 14, 2022
---