Why are fans furious at Chris Pratt's 'snide' post? Son with Anna Faris had health issues
Many believed that a post in praise of Katherine Schwarzenegger was a sly dig at former wife Anna Faris (L-R) Actor Anna Faris, Jack Pratt, and actor Chris Pratt at the Chris Pratt Walk Of Fame Star Ceremony on April 21, 2017, in Hollywood, California (Jesse Grant/Getty Images for Disney)
Chris Pratt has currently been in the news for all the wrong reasons. The actor recently took to Instagram to praise his current wife, Katherine Schwarzenegger, but apparently seemed to take a subtle dig at his former wife Anna Faris, and their son Jack, who has faced health issues since birth.

The 'Guardians of the Galaxy' star wrote on the social media platform, "Guys. For real. Look how she's looking at me! I mean. Find you somebody that looks at you like that!! You know!? We met in church. She's given me an amazing life, a gorgeous healthy daughter, she chews so loudly that sometimes i put in my ear buds to drown it out, but that's love! She helps me with everything."
READ MORE
"Divorce sucks!": Chris Pratt spills the beans on life after his split with Anna Faris
Why did Chris Pratt and Anna Faris split? How 'The Tomorrow War' star's work led to divorce

He added: "In return, periodically, I open a jar of pickles. That's the trade. Her heart is pure and it belongs to me. My greatest treasure right next to my Ken Griffey Jr Upper Deck Rookie card. Which if you know, you know is saying a lot. It's her birthday in about 6 weeks. So if I don't get her anything, I'll tell her to look back on this post. Love you honey. ❤️❤️"
Why are fans furious at Chris Pratt's 'snide' post?
Pratt was married to Faris from 2009 to 2018 before saying "I do" to Schwarzenegger in 2019. The 'Jurassic World' star and Faris welcomed their son in 2012. Jack was a premature kid as he was born two months early and because of which suffered a lot of health problems.
There was a time when the little one's parents were not sure if Jack would ever leave the hospital. In her memoir -- 'Unqualified' -- Faris wrote: "The pediatric neurosurgeon sat Chris and me down to tell us that Jack had some severe brain bleeding and there was a chance that he could be developmentally disabled. I was in complete shock... So Chris and I did what we could, which was hold hands and hope and face it together."

The ex-pair was told by the doctors that they wouldn't know for sure if Jack was a special child until he turned 18 months old. "I have to be as strong as I possibly can … I have to," the 44-year-old actress said, before describing her relationship with Pratt. She added: "These moments can be hard on couples, but for us it really brought us together. It felt like it was us against the world."

Eventually, it became clear that Jack, now nine, was like any other kid except for some slight vision and leg muscle problems. Faris mentioned in her memoir, "Today, Jack is at a beautiful age. He has some temper tantrums occasionally (did I mention he's 5?) but he's a really good kid and he's happy and delicious and likes cuddles."

Pratt has also talked about the experience. In 2014, he said: "I've done all kinds of cool things as an actor. I've jumped out of helicopters and done some daring stunts and played baseball in a professional stadium, but none of it means anything compared to being somebody's daddy."
Recalling the time when Jack was in NICU, 'The Tomorrow War' actor shared, "I made promises in that moment about what kind of dad I wanted to be and I just prayed that he'd live long enough that I could keep them."

But his recent post for Schwarzenegger while admiring her for giving him a "healthy daughter" -- Lyla -- who was born without any health complications, has left many furious. People thought that he was trying to humiliate Faris and their son. A user slammed, "All of this is cringe but it's especially gross considering his kid with Anna was born with health issues. Also a casual reminder that Chris attends an anti-gay church and follows white supremacists on Instagram lol."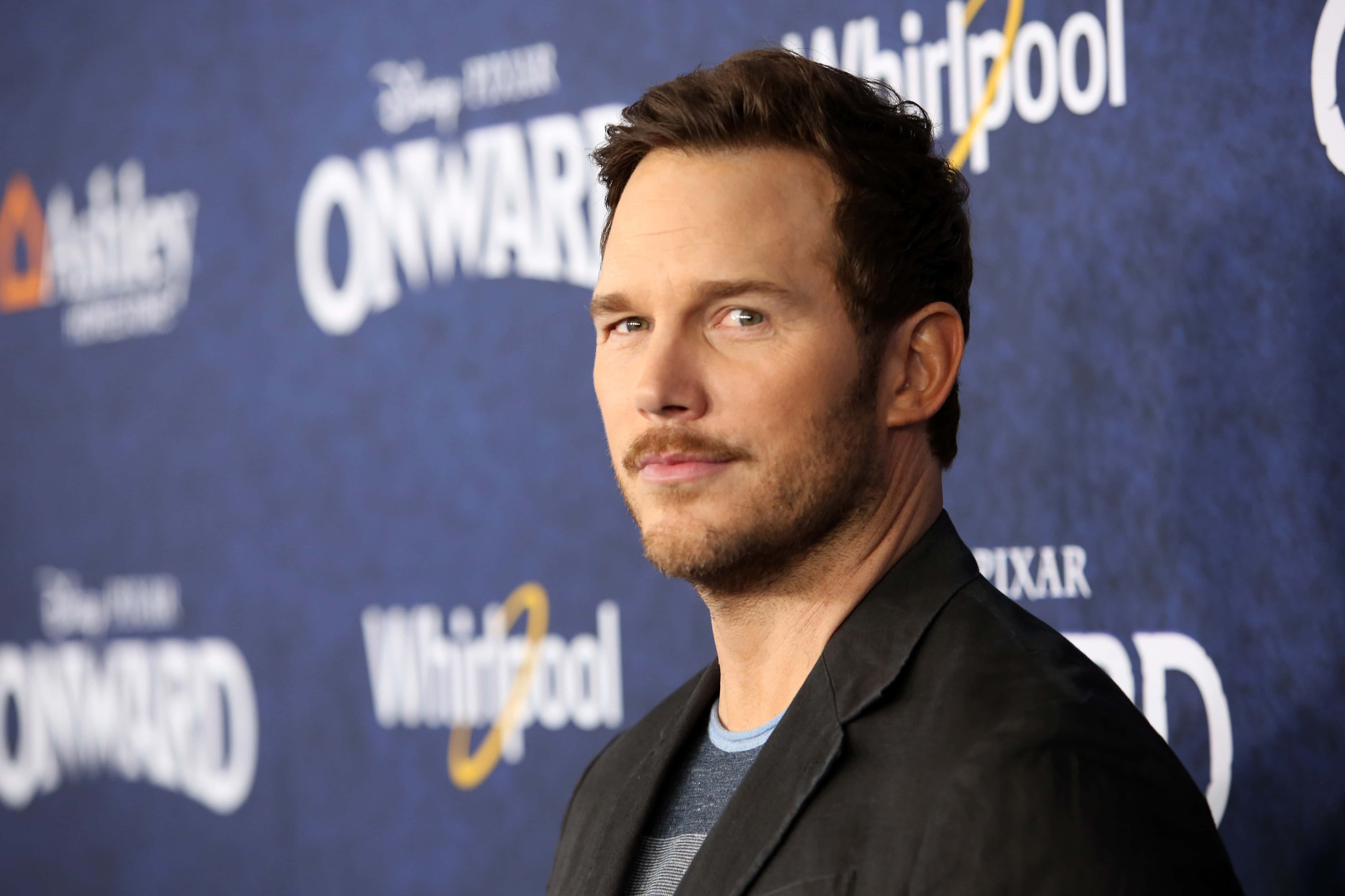 Another user commented, "This is literally so gross. It reads like 'my new wife gave me a *healthy* child unlike you, Anna Faris.' Anna and Jack deserve so much better." "So besides all the reasons we know Chris Pratt sucks, did you guys know he left Anna Faris because he wanted a large family and she had a complicated pregnancy with their first kid and didn't want to go through that again? Yeah hes a huge piece of shit," a tweet added.
---
All of this is cringe but it's especially gross considering his kid with Anna was born with health issues.

Also a casual reminder that Chris attends an anti-gay church and follows white supremacists on Instagram lol 🙃 pic.twitter.com/I2RgFywtrB

— Adam ElIis (@adamtotscomix) November 4, 2021
---
---
This is literally so gross. It reads like "my new wife gave me a *healthy* child unlike you, Anna Faris."

Anna and Jack deserve so much better. https://t.co/U2IqKmlyC8

— .nator. (@72Tominator) November 4, 2021
---
---
So besides all the reasons we know Chris Pratt sucks, did you guys know he left Anna Faris because he wanted a large family and she had a complicated pregnancy with their first kid and didn't want to go through that again? Yeah hes a huge piece of shit.

— Vampire Queen Autumn (@ActAppalledxx) November 4, 2021
---