Who is Mitch Hallahan? Amber Heard dated former AFL player after split with Elon Musk, say reports
Mitch Hallahan, who played for the Gold Coast Suns and Hawthorn, was reportedly the 'Aquaman' star's 'confidant' during her stay in Australia in 2017 Amber Heard's (L) hidden Aussie pal during her stay in Australia in 2017 was discovered to be a former AFL player, Mitch Hallahan (R). (Photo by amberheard/connors_sports/Instagram)
Amber Heard's reported Aussie pal and 'confidant' during her stay in Australia in 2017 and was discovered to be a former AFL player. According to the Herald Sun, Mitch Hallahan, who played for the Gold Coast Suns and Hawthorn, formed a strong connection with the 'Aquaman' star after a fortuitous encounter in The Garden Bar at the Gold Coast's The Star Casino five years ago.

Heard, who is now suing her ex-husband Johnny Depp in a US court, reportedly spent much of 2017 on the Gold Coast filming the blockbuster superhero film alongside Jason Momoa. In April or May of that year, Hallahan was at a private event at The Star, with the 'Aquaman' cast and crew at a separate function in the same location. According to the Herald Sun, the two groups interacted and Hallahan was one of several players introduced to Heard. After Heard's then-relationship with Elon Musk ended in August, they formed a close friendship and were said to have briefly dated.
RELATED ARTICLES
Amber Heard says she still shares a 'beautiful friendship' with ex-boyfriend Elon Musk
Did Amber Heard cheat on Johnny Depp with Elon Musk? Video shows duo cuddling in elevator
One source described the pair's relationship as 'purely organic and by chance over a glass of red wine,' while adding that Heard was 'intelligent, charismatic and caring.' While there were rumors that Heard had a close connection with a Gold Coast-based player at the time, Hallahan was never named. In July 2017, Heard also attended a Suns game with her castmates, including Dolph Lundgren, wearing a team scarf. The source told the Herald Sun, "She was fascinated by the game but never really understood it," adding that it was the only game she ever saw.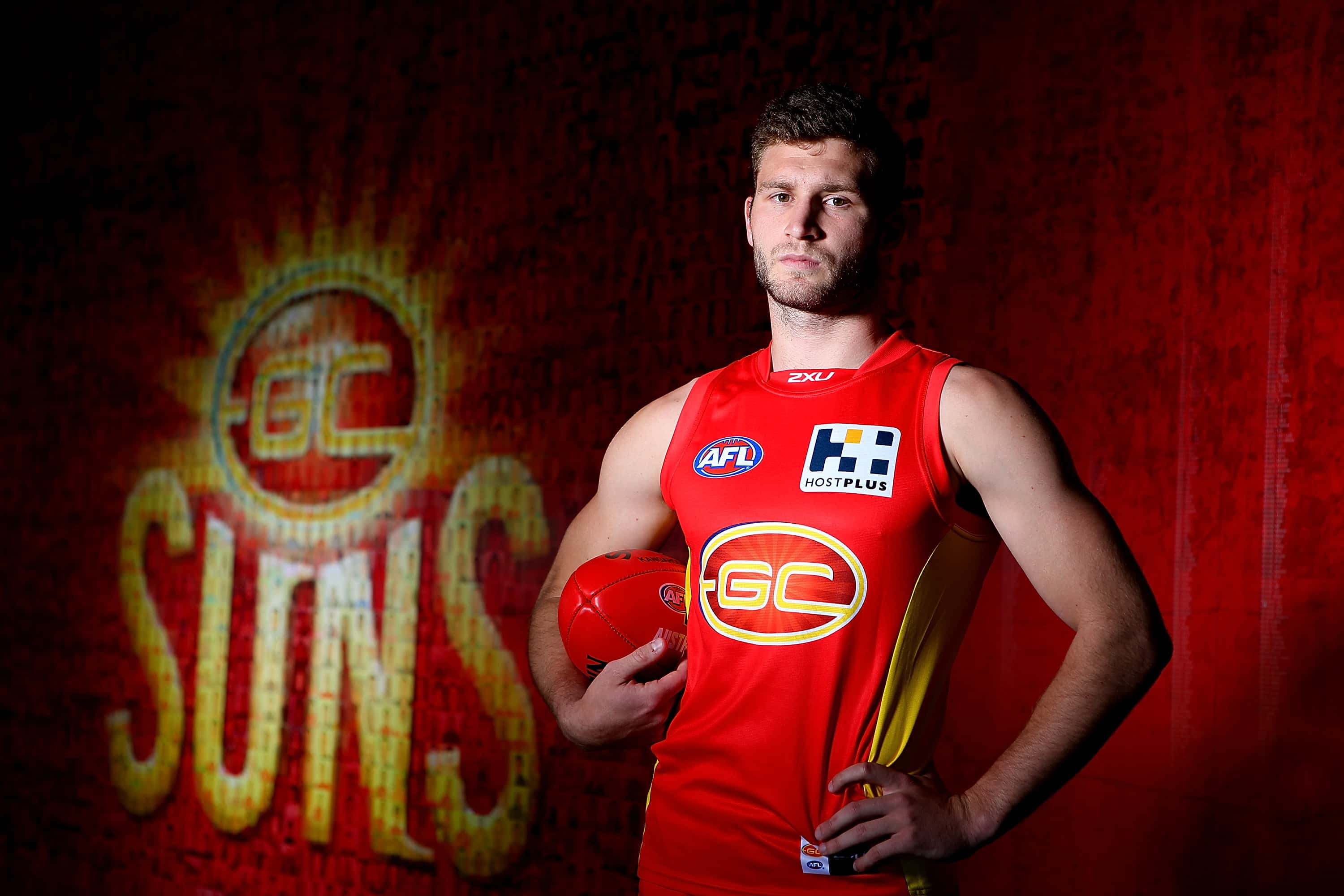 Meanwhile, Hallahan's and Heard's media agents declined to comment on this new allegation. Heard left Australia at the end of 2017, while Hallahan's time with the Suns came to an end the same year due to injuries. Between 2011 and 2014, the 29-year-old played just six senior games for Hawthorn before playing 20 games for Queensland between 2015 and 2017. He now lives in Melbourne and plays with Sorrenton on the Mornington Peninsula.
The news comes at the end of a scheduled week-long break in her tumultuous legal battle with Depp, who is attempting to establish that Heard defamed him in a 2018 op-ed for The Washington Post in which she described herself as a domestic abuse survivor but did not name him. Depp has denied ever harming his ex-wife and has admitted to being the victim of physical and mental abuse. The trial is expected to resume again from today, May 16.