Who drove University of Idaho students home? Two victims got a ride from 'private party' after getting food
The investigation team has revealed that they had ruled out the students' housemates and a man seen loitering behind them at a food truck as suspects MOSCOW, IDAHO: The investigation team of the University of Idaho students massacre revealed that they are searching for the one who drove two victims, Kaylee Goncalves, 21, and Madison Mogen, 21, from the food truck to their home. After the duo was dropped off, the four students were killed within a few hours.
According to Daily Mail, the police also declared that they do not suspect the students' housemates and a man seen walking behind the girls at the food truck as suspects. "Through further investigation, MPD learned Kaylee and Madison used a private party for a ride home from Grub Truck at approximately 1:40 a.m," police said. Ethan Chapin and Xana Kernodle were the other two victims of the brutal killing.
ALSO READ
Who is Jake Schriger? Idaho victim Madison Mogen's BF devastated, mom says 'his world turned upside down'
Who were the victims of Idaho University murders? 4 students found dead at off-campus housing identified
However, no further information was given out by the police. Meanwhile, Dylan Mortensen and Bethany Funke, who are the roommates of the girls, were present in the house when the four were stabbed to death between 3-4 am on Sunday, November 13. Police said to have received a 911 call about the attack. However, the roommates were not the callers. "At this time in the investigation, detectives do not believe the two surviving roommates or the male in the Grub Truck surveillance video are involved in this crime, and the identity of the 911 caller has not been released." the police said in a statement.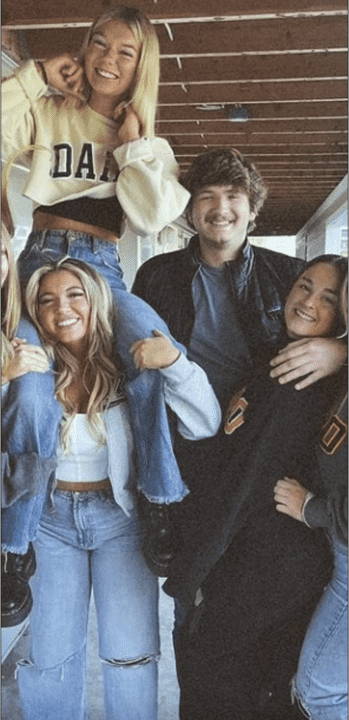 The weapon used to kill the victims has not yet been found. The police said, "As part of the investigation, detectives seized the contents of three dumpsters on King Road to locate possible evidence. Additionally, detectives have contacted local businesses to determine if a fixed-blade knife had been recently purchased." Further, they added, "At the time of this release, detectives have received nearly 500 tips which are being processed, investigated, and cleared. Thirty-eight interviews have been conducted with individuals who may have information about the murders."
Meanwhile, police investigators of the University of Idaho students' homicide were forced to search the entire contents of the garbage truck at the depot just outside Moscow, Idaho on Friday, November 18. This was because the cops allowed a garbage truck to collect trash from the home where four University of Idaho students were killed before it was searched where four University students were knifed to death. It was too late as the truck also mixed up the trash from other homes in the area. The trucks arrived at the waste depot, and police were seen filtering through the trash bags in search of the weapon, reported Daily Mail.
Share this article:
Who drove University of Idaho students home? Two victims got a ride from 'private party' after getting food