Who were the victims of Idaho University murders? 4 students found dead at off-campus housing identified
Ethan Chapin, 20, Xana Kernodle, 21, Madison Mogen, 20, and Kaylee Goncalves, 21, died in a homicide MOSCOW, IDAHO: Four University of Idaho students were discovered dead in an off-campus accommodation on Sunday, November 13. Ethan Chapin, 20, Xana Kernodle, 21, Madison Mogen, 20, and Kaylee Goncalves, 21, died in a homicide at an off-campus residence on King Road, according to Moscow police.

Chapin, of Conway, Washington, was a freshman studying recreation, sport and tourist management, according to university authorities, while Kernodle, of Avondale, Arizona, was a junior specializing in marketing. She belonged to the Phi Beta Phi sorority. According to their social media profiles, the two appeared to be dating. Meanwhile, Mogen, a senior from Coeur d'Alene, Idaho, was a marketing major who was also a Phi Beta Phi sorority sister. Goncalves was a senior in the College of Letters, Arts and Social Sciences from Rathdrum, Idaho, majoring in general studies. She belonged to the sorority Alpha Phi. She uploaded photos of her with Mogen, Kernodle and Chapin standing outside a home hours before their deaths. Coincidentally, their fatalities occurred on the same day as three football players from the University of Virginia were shot by an ex-player.
RELATED ARTICLES
Misrach Ewunetie: Princeton student, 20, found dead 6 days after she went missing from campus
Deven Lane: Missing 18-yr-old University of Illinois student found dead, remembered as 'vibrant energy'
---
VANDAL ALERT. Moscow PD is investigating a homicide on King Rd. near campus. Suspect is not known at this time. Stay away from the area and shelter in place.

— University of Idaho (@uidaho) November 13, 2022
---
Just before noon on Sunday, November 13, according to police in Idaho, a call regarding an unconscious person at the house was received. According to Police Captain Tyson Berrett of the Idaho Statesman, when officers arrived on the site, they discovered all four victims deceased inside a "house that was converted into an apartment." Later, he revealed that all four students were enrolled at the university; the institution likewise made this information public in a news release as reported by Daily Mail. Although the cause of the victims' deaths is unknown, the local police are treating it as a homicide. Despite the fact that no suspects have been apprehended by police as of November 14, they maintain that there is no threat to the rest of the school community.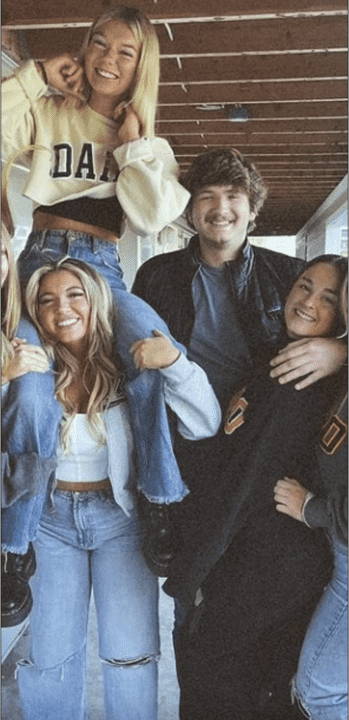 The news has left Scott Greene, the school's president, and his wife inconsolable, he said in a statement. "Words cannot adequately describe the light these students brought to this world or ease the depth of suffering we feel at their passing under these tragic circumstances," he wrote. "No one feels that loss more than their families and friends. The university is working directly with those affected and is committed to supporting all students, families and employees as this event undeniably touches all of us." Additionally, he said that he is requesting that all teachers "be empathetic, flexible and to work with our students who desire to return home to spend time with their families." "We do not know the investigation timeline, but we will continue to communicate to campus as we learn more."
Share this article:
Who were the victims of Idaho University murders? 4 students found dead at off-campus housing identified