University of Idaho MASSACRE: 2 other roommates who were home during carnage called 911 NINE HOURS later
The authorities informed that the 911 call in relation to the gruesome murders was not made by a roommate until nine hours after their unfortunate deaths Updates: Dylan Mortensen and Bethany Funke were the two University of Idaho students who survived the horrific attack at the off-campus rental house that saw four of their friends die.
Idaho State Police spokesman Aaron Snell said Mortensen and Furke are helping in the investigation but was tight-lipped on the details of how they survived or whether either of the two had called 911 later. DailyMail reports that currently the two are not being looked at as suspects but said every possibility is being explored by the investigative team.
------------
MOSCOW, IDAHO: Three days after four University of Idaho students were stabbed, shocked police officers in Moscow, Idaho, and university administrators urged the neighborhood to "watch out for each other" as they acknowledged that they had still not found a suspect or a murder weapon. They also said two other roommates of the victims were present in the home at the time of the deaths. The authorities also informed that the 911 call in relation to the gruesome murders was not made until 9 hours after their unfortunate deaths.

Three women and one man were discovered dead on November 13 inside a shared student residence with no outward traces of any break-in. Madison Mogen, 21, Kaylee Goncalves, 21, and Xana Kernodle, 20, have been identified as the three women. One of the housemates, Kernodle, had a boyfriend named Ethan Chapin, 20, who was also found dead with the three girls. "There is still someone out there who committed four horrible, horrible crimes," said Moscow police chief James Fry. "We all have to be aware of our surroundings, and make sure we're watching out for each other," he added. Fry said they believe it was a "targeted attack" but added, "We need to be aware. The individual is still out there. We cannot say there is no threat to the community," according to Daily Mail. The four victims were fatally stabbed between three and four in the morning on Sunday after police received a report at midday. According to police, the homicide may have occurred up to nine hours earlier. Two anonymous roommates were present inside the home when police arrived, according to Fry's confirmation.

RELATED ARTICLES
Slain University of Idaho students posted partying pictures MOMENTS before they were killed
Who were the victims of Idaho University murders? 4 students found dead at off-campus housing identified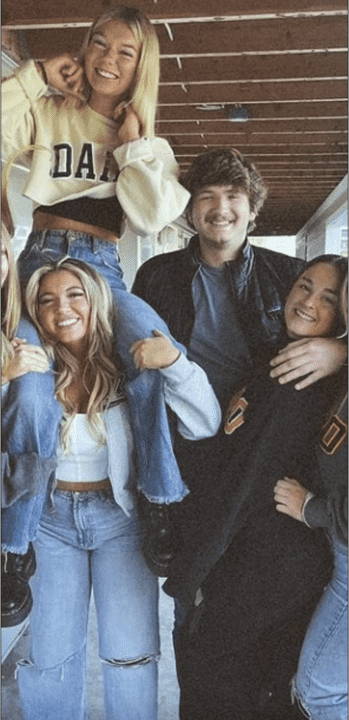 He did not confirm or deny the identity of the person who made the 911 call. Although it was revealed that two other students were at the house, one of whom made the 911 call to ask for help. "The report that we got was that there was an unconscious individual," said Fry, addressing a press conference on November 16. "It wasn't until our officers got onto the scene, to do a wellness check, that we found the scene we found."
The four young individuals were left to bleed to death inside the residence and the Moscow police have called the site one of the most horrific crime scenes they have ever seen. The case has now been entrusted to 25 investigators from the FBI, Idaho State Police, and Moscow Police Department as per Daily Mail.
"It's simply beyond comprehension," said C Scott Green, president of the University of Idaho. "Our condolences to the families and friends of Ethan, Xana, Kaylee, and Madison. Their loss is devastating, and they were bright lights in our community," he added.

The chief of Moscow police stated that he thinks all four of the dead students were back at the house by 1.45 am. No evidence of a forced entry was present, he claimed. "We're not 100 percent sure if the door was unlocked, but there was no damage to anything and the door was still open when we got there," said Fry, adding that they did not believe any property was stolen.
When questioned about the death being a "crime of passion," the Mayor of Moscow stated they were looking into it. They were also looking into any boyfriends or other relationships the women may have had, as well as any social media posts. "We're looking at everyone," said Fry. "Every tip, every lead. There's no one we're not going to talk to. 'We're going to make sure nothing goes unturned," he added.

Chilling new video shows Mogen and Goncalves ordering takeaway from a food truck and conversing with other young people two hours before they were fatally stabbed earlier on November 16 was made public. As part of a live webcast from Saturday night, the food truck owners Grub Truckers captured the video. Police suspect that the four University of Idaho students were murdered at the home following a late-night meal.
Share this article:
University of Idaho MASSACRE: 2 other roommates who were home during carnage called 911 NINE HOURS later