When will Taemin return from military service? SHINee members and Shawols say 'we will wait' SHINee star Lee Taemin's enlistment day is here and Shawols are pouring heartfelt messages for the K-pop star. Taemin will enlist for the military on May 31. He is the last member of SHINee to complete his mandatory military service. The 27-year-old K-pop star, who recently released his farewell offering called 'Advice', will likely go through six weeks of basic training before enlisting in the army's music corps, a Korean publication reported.
Taemin, as the youngest member of SHINee, has been the one consistently making music and promoting the group even when other group members were serving in the military and the K-pop act was on hiatus. Now with Taemin bidding farewell for a short while, it is fans' turn to flood the social media sites thanking the SM Entertainment artist for his huge contribution to music besides being one of the most thoughtful idols who fans have drawn comfort from.
READ MORE
Is Shindong canceled? SHINee fans slam singer for saying it's hard to tell if Taemin is 'a guy or girl'
When will EXO's Baekhyun return from military service? Sehun shows love to K-pop star: 'You are worth the wait'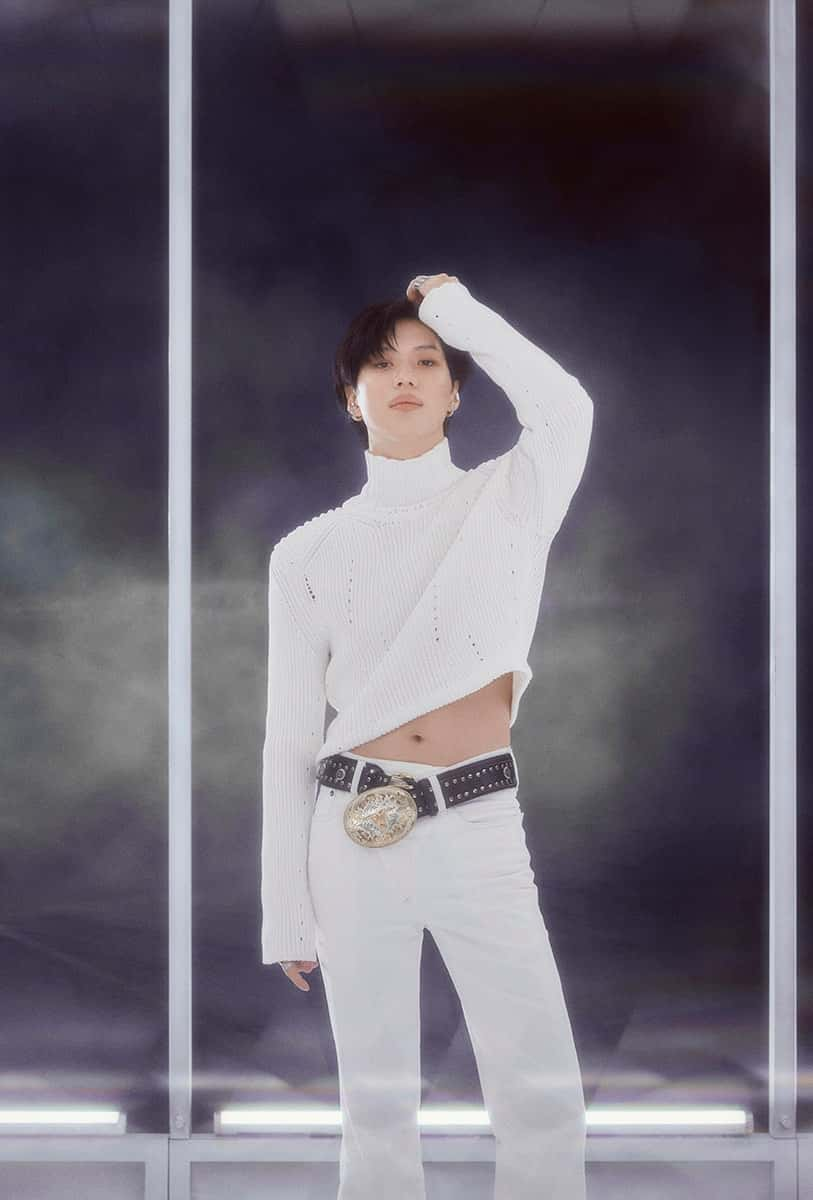 When will SHINee Taemin return from the military?
SHINee's Taemin is likely to return after 518 days, which means Shawols can welcome the 'Criminal' crooner by October 31, 2022. Previously, Choi Minho of SHINee finished his military service and returned on November 15, 2020, and joined the group for their 2021 comeback album 'Don't Call Me'.
Was Taemin's private info leaked?
However, despite keeping the information of his enlistment private, Taemin's photos surrounded by photographers were spotted in many Korean outlets on May 31 at 2 pm KST. It is speculated that details of his enlistment were leaked as fans surrounded him along with the paparazzi. He was seen sporting an all-black outfit while heading for registration.
Fans have now requested others not to share the videos
SHINee Key cooks for Taemin before leaving
Bidding farewell to Taemin is not just hard for Shawols but also for SHINee members. In the latest episode of MBC's 'I Live Alone', SHINee member Key visits Taemin's house. The 29-year-old 'The Guardians' star cooks for the maknae (youngest member) while also bringing knick-knacks that Taemin would need for the military. He shares, "I don't do this for other people but this kid... he makes me feel the need to take care of him." Speaking of how he feels about sending him to the military, Key said, "I've known Taemin since 2005 and he's someone who was always next to me but he's about to enlist soon."
He added, "What hurts my heart is that when I went to the mandatory military service, I went in with two other members, so all three of us were in the military but he's going to be alone... I felt somewhat supported thinking that two other members are with me through this period somewhere but Taemin won't have that."
Onew's surprise message for Taemin
Previously, SHINee's Onew surprised Taemin with a message on their 13th debut anniversary online party where Onew shared, "We have been together working for ten years and even though I am the leader, I have started to depend on you. I often showed you some foolish side of me but also tried to give you strength and cheer you up. I feel awkward and sad that we are separated for a while. But as a person who is rooting for you and as a fan, I am looking forward to Chapter 2 of your life."
SHINee Minho shared their last snaps together on Instagram with the caption "I'm always on your side."
'DearMyTaemin'
SHINee fans wrote to Taemin on May 31 addressing him with hashtags such as 'DearMyTaemin'. A fan wrote, "Taemin, you know, i'm not worried at all about your enlistment because i know you will do amazingly well. so please go safely with peaceful mind, take this chance to get proper rest and gain a lot of friends and experiences. we will wait!" Another fan gushed, "Thank you for all the hard work and energy you have given us all these years. Thank you for loving SHINee and loving us You're our pride, our energy pill. Be safe and healthy. We will still be here when you come back!"
---
taemin, you know, i'm not worried at all about your enlistment because i know you will do amazingly well. so please go safely with peaceful mind, take this chance to get proper rest and gain a lot of friends and experiences. we will wait 🤍#DearMyTaemin pic.twitter.com/kGB9OM2GnW

— ❄️ (@winterjonghyun) May 30, 2021
---
Taemin is often called an idol's idol for being an all-rounder who has excelled in vocals, pulled off stunning choreography and introduced unique concepts to K-pop. With Taemin back in October 2022, it will be the start of a new era for the group.
Stream Taemin's 'Advice' here.