What is Sylvester Stallone's net worth? Jennifer Flavin claims he's hidden their marital assets in divorce docs Update: Sylvester Stallone's sudden divorce with wife of 25 years, Jennifer Flavin, has stirred up a lot of curiosity regarding the actor's wealth considering his estranged wife has also asked the court to safeguard the couple's joint assets, claiming her actor husband "has engaged in the intentional dissipation, depletion and/or waste of marital assets which has had an adverse economic impact on the marital estate". "Moreover, the Husband should be enjoined from, selling, transferring, assigning, encumbering, or dissipating any assets during the pendency of proceedings," the documents filed at Palm Beach County court in Florida reveal.
While Flavin filed for divorce on Aug 19, the news of the split was only recently announced after rumors of their split began gaining ground. Flavin, 54, was spotted pulling into the driveway of their Palm Beach estate, hours after news broke that her 25-year union to Stallone, 76, was 'irretrievably broken'. Daily Mail reports that Flavin has demanded the sole use of the seven-bed, ten-bathroom Palm Beach estate, effectively barring Stallone from the 13,241 square foot residence which has its own beach, dock and guest house. The sprawling waterfront mansion has soared in value from $35 million to $57 million in the two years the Stallones have owned it.
-------------------
There are only a handful of actors who have managed to take the world by storm. Wherever they go, you'll find people going gaga over them and one such actor who has managed to stand the test of time is none other than Sylvester Stallone. The actor is still going strong and is making movies that enthrall viewers. The icon will now be seen playing a mobster in the upcoming Paramount+ series titled 'Kansas City'.

The upcoming series is being written by Taylor Sheridan, who is known for writing 'Yellowstone' for the network. This will be the first time in Stallone's illustrious career that he will be playing a leading character in a TV series. He has made various appearances as a guest star in several TV shows and was recently seen on 'This Is Us'.
READ MORE
Celebrity homes: Inside Sylvester Stallone's stunning $3m La Quinta Mediterranean style home
Sylvester Stallone says he 'hated' his 'Rocky' co-star Dolph Lundgren for being too 'good looking'
Stallone achieved worldwide recognition after the 'Rocky' series and went on to have even wider fame with 'Rambo' as well. Over the years, Stallone has made a lot of money through acting jobs and some of the other ventures he is a part of. So, let's take a look at the fortune he has made throughout his career.
Early career
Born on July 6, 1946, Sylvester Stallone attended the University of Miami and that's when he got his first acting role. Stallone acted in the 1968 movie 'That Nice Boy' and made his debut. However, his first major acting role came in a softcore pornography feature film 'The Party at Kitty and Stud's in 1970. During the 1970s, Stallone had a lot of cameo roles in several movies. However, it was 1976 when his own written script turned out to be the biggest milestone in his career.

The actor gained worldwide fame with his starring role in the smash hit 'Rocky' (1976), a sports drama about a struggling boxer, Rocky Balboa. Stallone got the inspiration after watching the fight between Muhammad Ali and Chuck Kepler. He went home and in three days wrote the script of 'Rocky'. The movie went on to become one of the greatest films of all time and people said that Stallone could be the next big thing in Hollywood. The movie was nominated for 10 Oscars, including Best Film. Stallone received Best Actor and Best Screenplay nominations as well.
'Rocky II' was released in 1979, followed by two more in the eighties, and Stallone continued to enjoy box office success. Three years later, he would return with a smash hit movie titled 'Rambo', which would also be made into a franchise. However, there was a bit of decline in his popularity in the late 90s and early 2000s. He took a three-year hiatus in 2003 after having a string of failures at the box office.

However, he made a comeback in 2006 with the sixth 'Rocky' movie, entitled 'Rocky Balboa'. The movie was a success at the box office and received positive reviews. On the other hand, he made another 'Rambo' movie in 2008 and reprised his role of Rambo. 2012 turned out to be a massive year for Stallone as his movie 'The Expendables' debuted at the number one spot at the box office. A sequel was released in 2012 to similarly positive reviews and a No. 1 slot in the box office.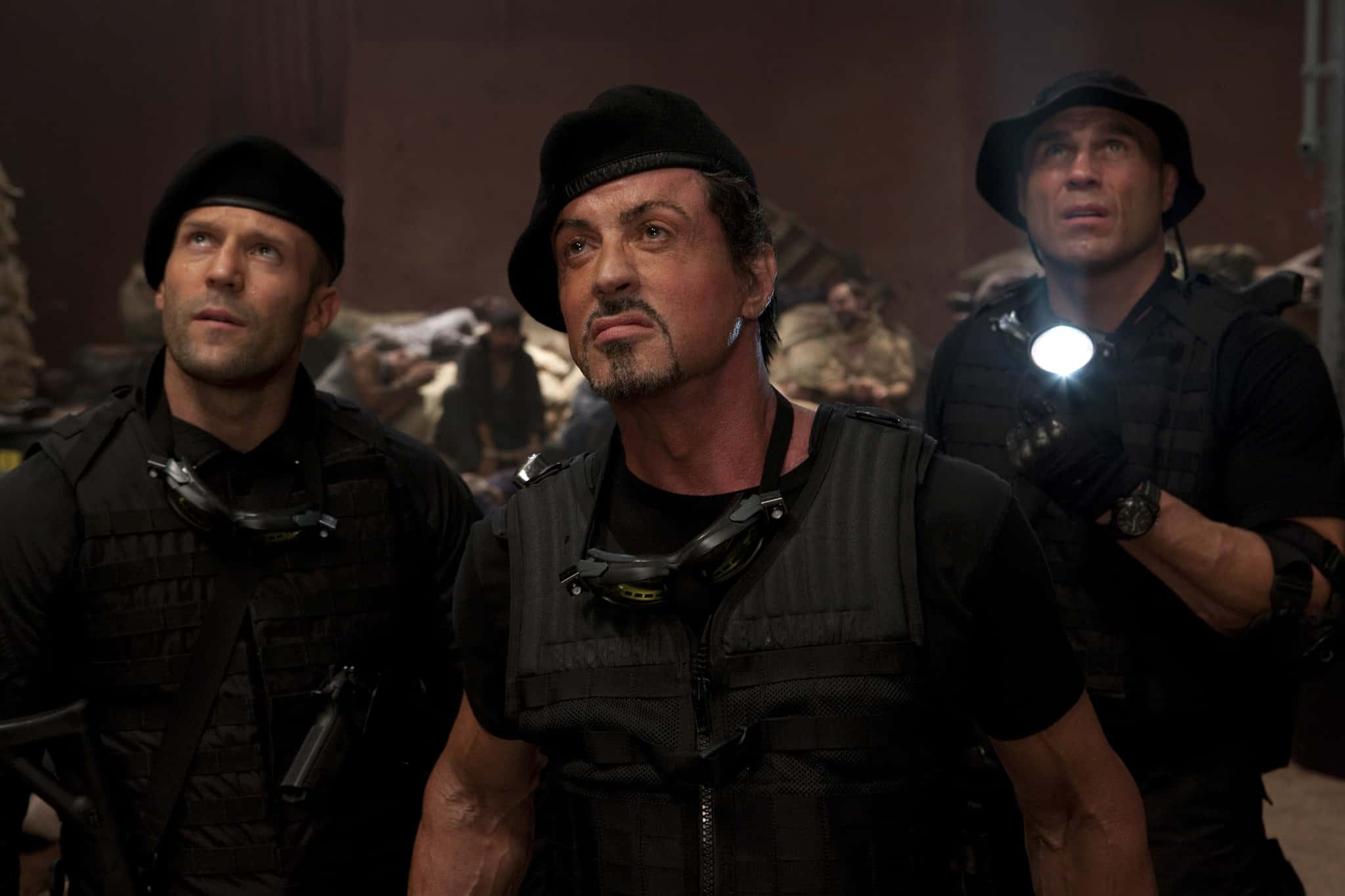 In 2015, he made another movie in the 'Rocky' series and this time it was a spin-off titled 'Creed'. Directed by Ryan Coogler, the film focused on Adonis Creed, played by Michael B. Jordan, the son of Rocky's rival Apollo Creed. Stallone received universal acclaim for his role and went on to receive a Best Supporting Actress nomination at the Academy Awards.
Other Business Ventures
Apart from acting, Sylvester Stallone established a production house and named it Balboa Productions. The production house started in 2018 and produced movies like 'Rambo V', 'Creed II' and 'The Expendables 4'.

He is also a boxing promoter and his company name is Tiger Eye Productions.
Charities
The iconic actor is associated with three charities right now, including Pediatric Epilepsy Project, UNICEF, and US Campaign for Burma. In 2014, he put over 1,400 props and items from his film career up for auction. Stallone donated some of the money made to charities that support U.S. veterans and wounded servicemen.
Real Estate
For many decades, Stallone has been living in a mansion at the top of Beverly Hills called Beverly Park. The property spans over 3.5 acres and features a 20,000 square-foot home. In January 2021 it was reported that Sylvester was listing this home for a staggering $110 million. However, not a lot of people were interested in buying a house for such a high price. So, he decided to lower the price to $ 85 million.

Meanwhile, in December 2020, he bought a 1.5-acre property with a 13,000 square-foot mansion in Palm Beach, Florida. The actor paid nearly $35.4 million for the mansion.
Awards and achievements
Stallone has been nominated for several accolades throughout his career. The actor has received three nods at the Academy Awards, including Best Actor for 'Rocky'. Meanwhile, he won the Best Supporting Actor trophy for 'Creed' at the Golden Globes in 2016.
In 1984, he received a star at the Hollywood Walk of Fame for his illustrious career. On the other hand, the Boxing Writers Association of America inducted him into the International Boxing Hall of Fame in 2010.
What is Sylvester Stallone's net worth?
Stallone has acted in more than a hundred projects over the years and had made a lot of money through them. Most of his money has come from the entertainment industry and he still is making profits from most of his movies. According to Celebrity Net Worth, Stallone's net worth is estimated at $400 million. His latest project, 'Kansas City', will be his first major acting role on TV and we believe that Paramount will shell out a huge amount to have such an icon on their platform.