Alex Lleo debuts on Mahogany Session, announces Scottish tour
The intimate acoustic session comes on the heels of Alex's debut live EP 'Park Studios, JQ' which was released last month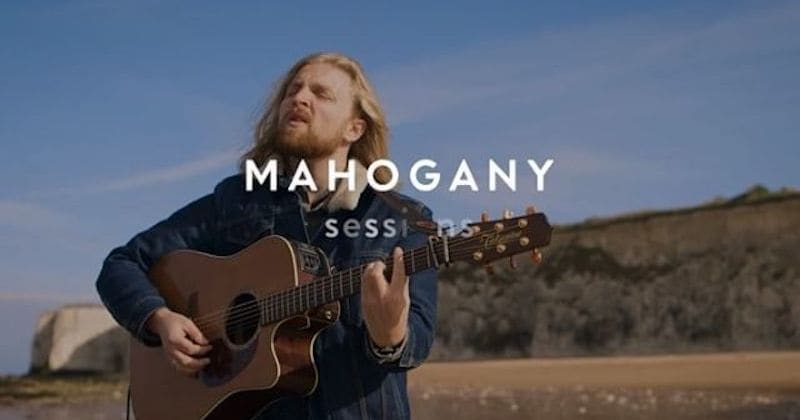 (Source: Mahogany)
British singer/songwriter Alex Lleo has made his Mahogany Session debut, performing new track 'Rise Up' acoustically on a deserted beach on the Kent coast.
Mahagony is a music discovery platform that claims to "take you on a journey of discovery, from the artists you love to the people you've never heard of and will never stop listening to."
According to the Mahagony Session blog, they were so taken up by Lleo debut EP 'Park Studios, JQ' --which was released just a month ago -- that they invited him on their platorm.
"Thankfully, Alex was more than happy to oblige. We took him a deserted beach somewhere along the Kentish coast, where he served up a tender performance of the yet to be released, 'Rise Up.'"
The EP featured three tracks, each recorded live in one-take alongside his band.
Spending time in nature — in Worcestershire's Lickey Hills where Alex lives and grew up, the awe-inspiring Scandinavian mountains, and surfing the various coastlines of the British Isles - has shaped Alex's creative outlook.
You can hear his attraction to the natural world, its peace and its drama, in his music, which is exquisitely paced, laid-back and rich in melody.
Alongside this new session track, Alex has also announced a new headline tour which will see him play a run of solo dates across Scotland in June.
Kicking-off in Glasgow on June 6, the tour will then head north, with shows across the Scottish Highlands & Islands. Check out Alex's full touring schedule on his official website.